A trip to Japan will not be complete without staying in a traditional Japanese-style house or inn. Ryokans quickly come to mind on the topic of culturally rich accommodations as this is one of the most popular and most recommended. This option is undeniably capable of providing its guests with authentic ethnic experiences but does cost quite a bit on the high-side (¥15,000 – ¥25,000 per night, per person).Luckily, travelers looking to spend a little less on lodging can still get a chance to immerse themselves in the country's culture by sleeping in a temple, instead.
A Brief History of Temple Lodgings
Temple lodgings, or shukubos, originally served as the Buddhist monks' living quarters. During the Heian Period, the Buddhist monks decided to make shukubos accessible to traveling pilgrims. Since then, several temple lodgings started popping up across the country, some of which were not even being managed by a single monk but, nonetheless, still maintained the Buddhist practices.
Its popularity further boomed during the Edo Period which led to the construction of more and more similar structures. Today, many shukubos happily welcome travelers and are slowly becoming tourist destinations.
Important Things To Expect at Temple Lodgings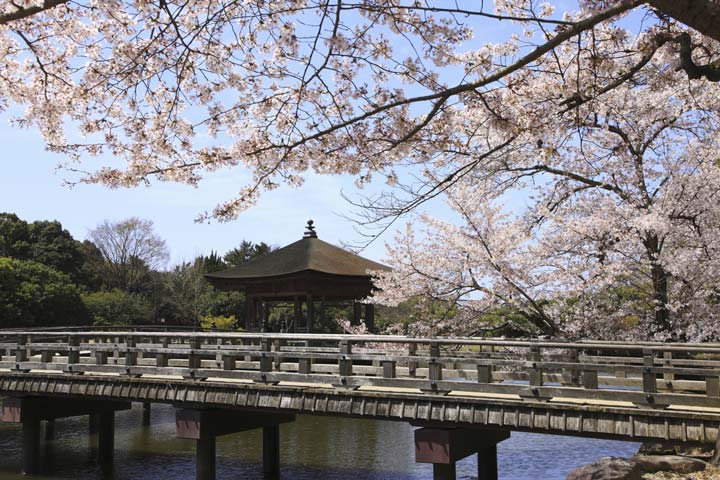 Some temple lodgings date back as long as 1,200 years ago while others were just built in recent years. Regardless, most of these structures follow a traditional style and are not particularly equipped to handle mass tourism.
At its core, shukubos are meant to cater to people on a pilgrimage towards enlightenment and only feature a few rooms. Tourists planning to stay at a temple lodging can expect traditional tatami flooring, wood-framed paper screens as dividers, and shared facilities. Some shukubos have hot springs, or onsen, within its vicinity and are often available for public use. In addition, since shukubos are attached to temples, visitors are provided with vegetarian meals.
An overnight stay at a shukubo usually costs around ¥6,000 – ¥10,000 per person, inclusive of meals. This price range may be higher for a temple lodging situated in an area considered a tourist destination. For tourists looking to cut down on expenses, they may request to exclude meals for the duration of their stay. Travelers should keep in mind that most temples do not accept credit cards and should bring enough cash with them.
Although there are some modern and high-end shukubos, staying at an authentic one is often not a luxurious experience. Guests should keep an open mind and remember that staying at a temple lodging provides a unique opportunity to gain a deeper understanding of Japan's culture, specifically on the matter of Buddhism.
The religion does not believe in material desires so futons may not be of the best quality and the pillows may be a bit lumpy. There is no room service and guests are expected to be responsible enough to clean up after themselves. Some temple lodgings have schedules and curfews for bathing and meals. Visitors are not obligated to participate in the religious activities but are very much welcome to join. Little English is spoken and understood in temple lodgings so visitors are encouraged to at least know basic Japanese phrases and manners.
The Basic Rules of Temple Lodgings
There are several temple lodgings that allow tourists to stay in any manner they choose but shukubos actually do have several rules that guests should follow out of respect:
Shoes should be removed at the entrance of the temple.
Decent clothing should be worn all the time to avoid getting a violent reaction from the Buddhist monks.
The schedule for taking a bath, having dinner, sleeping, and waking up is strictly observed.
Nobody is exempted from the shukubo's curfew.
Each person's privacy should be respected.
Peace and quiet should be maintained at the shukubo and temple
Activities
Travelers planning to stay at a shukubo should be ready to experience a cultural and religious immersion. The activities practiced at temple lodgings may vary but usually include the following:
Shakyo
Shakyo refers to the practice of transcribing scriptures. It is believed that people who do this activity will be blessed accordingly.
Zazen
Zazen is a form of Zen meditation aimed to correct one's posture and breathing. Practicing the activity on a daily basis will reduce stress and stimulate healing effects.
Shojin Diet
A shojin diet is strictly comprised of vegetarian choices. Meat or fish are replaced by nuts, seeds, beans, or legumes to provide a well-balanced meal.
Howa
Howa refers to the various sermons done by the Buddhist monks. Everybody is welcome to listen to the sermons which focus on Buddha's beliefs and morals in life.
Dokkyo
Dokkyo refers to the practice of reciting scriptures out loud. It was originally done as a way to pass down Buddhist teachings from generation to generation but has become a religious act believed to bless those who do it and those who listen to it.
Takigyo
Takigyo is a form of meditation done while sitting under a waterfall. It is a difficult activity but is effective in achieving a great concentration of one's mind while being connected to nature.
Gomagyo
Gomagyo is a ritual that involves the burning of Goma-wood and supplications followed by powerful prayers aimed to make the requests come true. Usual requests include prevention of natural disasters, blessings, good relationships, and protection from bad energy.
The 1,201-Year Old Buddhist Sanctuary's Temple Lodging in Koyasan (Mount Koya), Japan
Koyasan, also known as Mount Koya, is a 3-hour train ride from the Osaka Station. It is a long-standing Buddhist sanctuary and dates back to the year 816 when it was founded by Kobo Daishi, or Kukai, for the purpose of studying and practicing Esoteric Buddhism.
It is comprised of 117 temples, 52 of which offer temple lodging. Some of the recommended shukubos to stay in are:
Shojoshin-in
Shojoshin-in is situated on the Ichinohashi Bridge just before the Okunoin graveyard where Kukai is buried. It was built over 1,150 years ago and is one of the largest temples in Koyasan. The temple features stunning gardens and traditional architecture creating an ideal space for meditation.
Shojoshin-in has a total of 30 rooms that can accommodate 70-100 guests. The rooms, available for private or sharing, follow a traditional Japanese style while some bathrooms and toilets follow a western style. The property is equipped with a heating system but is kept at a minimal level so guests are advised to prepare accordingly. Other things visitors should note about the temple include free parking, no internet connection, credit cards are not accepted, and very little English is spoken. The rates range from ¥7,000 - ¥15,000 per person, per night.
Hoon-in
Hoon-in carries a cozy ambiance and is ideal for tourists looking for a family-style temple. It has a total of 16 traditional Japanese-style rooms and shared baths for men and women.
The temple's hosts are very accommodating and do their best to make guests feel at home. Tourists will be glad to know that their English is quite good. However, there is no parking and internet connection available within the vicinity. An overnight stay at Hoon-in will cost ¥7,000 - ¥10,000 per person.
Muryoko-in
Muryoko-in was built during the Heian Period. It has a total of 30 Japanese-style rooms and 2 public baths located indoors. Prices start at ¥10,000 and can go up to ¥15,000 on a per person, per night basis.
The temple does not provide towels so visitors should remember to bring their own. The hosts can only speak and understand a little English and the property does not have any internet connection. There is free parking available onsite.
The Shigisan Chogosonshi-Ji's Temple Lodging in Nara, Japan
Shigisan Chogosonshi-Ji is a popular temple located in the Nara Prefecture of the Kansai region and is also known as the Tiger Temple. It features several tiger figures as tribute to the many legends it upholds. The complex is comprised of several temples and shukubos ideal for overnight stays or day tours. Some of the most popular temple lodgings are:
Gyokuzo-In
Gyokuzo-In provides temple lodging for tourists who want to experience the lifestyle of Buddhist monks. Its vicinity features a massive landscape that is stunning throughout all seasons. Guests can participate in activities such as shakyo, dokkyo, and gomagyo. An overnight stay will cost about ¥14,000. They also offer day tours for ¥8,000 per person.
Jyofuku-In
Jyofuku-In offers its guests with a stunning view of Shinyama. It features modern architecture and very comfortable private rooms. Tourists can participate in morning prayer and shakyo, upon request. Prices start at ¥11,000 per person, per night.
Senjyu-In
Senju-In's shukubo has a total of 18 air-conditioned rooms, 6 are located in the main building while the other 12 are located in the new building. Lodging fees start at ¥5,000 per person, per night while activities such as zazen, shakyo, and takigyo may be availed for corresponding additional charges.
The World Heritage Centre's Shrines and Temples of Nikko
The shrines and temples of Nikko are well-known for their stunning architecture and ornate details. It is a complex comprised of 103 pious structures situated within the limits of The Toshogu Shrine, The Futarasan Shrine, and The Rinno-ji Temple. Located in the Tochigi Prefecture, the property is surrounded by an abundance of mountains and forests.
The Lack of Temple Lodging in Nikko, Japan
Consequently, Nikko has become one of the most visited towns in Japan by tourists interested in seeing Shinto and Buddhist structures. The complex provides visitors with the convenience of hitting two birds with one stone in short span of a day or two. However, there are no shukubos available for travelers. Several other types of accommodation are available near the site ranging from hostels to luxurious ryokans, accessible by walking or by bus:
Hostel:
Daiyagawa Youth Hostel – prices start at ¥2,730 per person, per night
SPACE Riverhouse – prices start at ¥4,000 per person, per night
Guest House/Inn/Hotel
Nikko Guesthouse Sumica – prices start at ¥2,600 per person, per night
Nikko Tokanso – prices start at ¥3,600 per person, per night
Narusawa Lodge – prices start at ¥3,675 per person, per night
Nikko Park Lodge – prices start at ¥3,990 per person, per night
Turtle Inn Nikko – prices start at ¥4,880 per person, per night
Nikko Inn – prices start at ¥5,000 per person, per night
Ryokan
Ryokan Funamisou – prices start at ¥7,000 per person, per night
Tokanso - prices start at ¥9450 per person, per night
Senhime Monogatari – prices start at ¥15,000 per person, per night
Temple Lodging in Kyoto, Tokyo, Osaka, and Other Cities of Japan
Temple lodgings are also available in the busy cities of Japan. Tsunagu Japan, a Japan travel information site, has several lists of shukubos complete with price, website, and review details. Some of the temple lodgings listed on their site are:
For those interested in viewing the complete lists, Tsunagu Japan's site (https://www.tsunagujapan.com/) is easily accessible through any browser.