Stores are set up to sell things a person would need. Usually, these stores specialize in certain products. Groceries usually sell us food products, clothing stores sell items to wear, etcetera. When you walk into a drugstore, you'd think that they'd focus on selling just drugs and basic needs? Not the ones in Japan. You'd be pleased to know that they sell much more than over the counter medicines, ointments, and candy. Drugstores in Japan are a wonderland for makeup and skincare enthusiasts, and also for those who are concerned with their health.
Keeping Healthy in Japan
Though Drugstores hold a number of different items that aren't considered drugs, they still do hold actual drugs themselves – and very good ones too. Aside from sporting regular vitamins and cold remedies, their drugstores also have pills that help you relieve constipation and aid in digestion. Wakamoto and Ebios, for example (they're 2 different brands) contain tabs that are enriched with lactic acid and brewer's yeast. If taken regularly, this can help you develop a tougher digestive system, resulting in fewer symptoms of bloating and discomfort. Got a cut? Rub some Ekivan on it and it'll protect it from dirt and bacteria. Ekivan is a liquid plaster, so if you're on the go, just wash off the affected area and add some Ekivan: instant protection. Other interesting items you can find here are bottled hangover cocktails. They infuse the liquid with vitamins, herbs, and roots such as turmeric to help you get over that night's worth of binge drinking. Don't forget Nature Made, a popular brand that creates vitamin and supplement pills in Japan. The company behind the brand Nature Made; Otsuka Pharmaceutical makes sure that their standards for production and quality maintenance are incredibly high. These are just some of the many different health products that Japan has to offer and are easily found in any drugstore. It's always important to make health your priority before heading to beauty care.
Tips Before Visiting A Drugstore In Japan
Be careful not to march right into a drugstore thinking looking for a certain product would be a breeze. First, most of their products are not available with English inscriptions. Second, their sales people know little to no English, so you won't get much help from that department either (however, feel free to ask them if you have no other choice. The Japanese, in general, are very helpful people, and will gladly assist foreigners who are having a hard time looking for something.) Third, they have a huge array of products. Rows upon rows of mascara, for example, will surely disorient you if you're looking for only one piece or a certain kind of mascara. The smartest thing to do is to research on what brand name best carries what you are in search of particularly. When you're done researching what you need, don't forget to take a picture of it. That way you won't have trouble mispronouncing its name – you have the option to show the salespeople what the product looks like, and they may guide you directly to it.
Depending on where you come from, you may find some of the Japanese products available locally in your hometown. You may want to take the extra effort to find out which products are exclusively found in drugstores in Japan and nowhere else - for the sake of novelty. Although their prices may be way cheaper in Japan, it takes away from a product's exclusivity if you can easily buy it back home. Lastly, don't be afraid to experiment and try out something completely new. This can be incredibly fun, especially if the drugstore you're in is so gigantic, you don't know where to start. If you see people huddling around or hoarding a certain product, let your curiosity take you where it wants to go! Buy the product, and see for yourself!
Japan: What Products Are Great to Buy at Their Usual Drugstore?
The truth is, it depends entirely on what you're into, or what suits your needs. Japanese drugstores carry a wide range of items that deliver excellent results; from fragrances to makeup brushes, car sickness remedies to lipsticks. If you happen to love skincare and beauty products, though, you'd be in for a real treat. Japanese Drugstores are known for carrying all kinds of different beauty and skincare products that will leave you mesmerized. Then again, if you're into unique products that you can't find anywhere else in the world, you could spend hours ogling at novelty items such as "sanitary shorts" (underwear that comes in ready to wear during menstruation) and "sock glue" – for those socks whose garters wore out and keep falling.
There are many different brands of drugstores, but they essentially all sell similar products. One of the leading stores that you'll find all over Japan is MatsumotoKiyoshi. "Large" is an understatement when it comes to describing their selections of goods! They're usually complete with almost any beauty product you can imagine – so much so it can be a little daunting, so take note to prepare yourself before you visit this place. Next, you have Cocokara Fine. Cocokara Fine isn't as big on cosmetic items as its rival drugstores are (though it does have a decent selection for you to choose from), it does have a wide selection of pharmaceutical drugs. Aside from being a drugstore, its company also offers home care and nursing solutions for people who are ill, as well as the elderly. Tsuruha, on the other hand, is a drugstore haven for those who can't speak Japanese. They've conveniently labeled many of their items for foreigners to easily understand. Now if you're on a budget, you'd want to go to Don Quijote. Endearingly called "Donki" for short by many Japanese, this drugstore gives you a bang for your buck for great value in makeup and basic necessities.
MatsumotoKiyoshi: A Convenient and Complete Drugstore Found in Japan
MatsumotoKiyoshi was founded as early as December 1932, initially in the city of Matsudo. They've been at the top of their industry since 1995, and continue to expand with more stores, and dominate the pharmaceutical field. They have different kinds of stores depending on the needs of the area the store is built in. Among some of these personalized stores are simple prescription pharmacies, suburban-type drug stores, and even tax-free specialty stores, called Yurakucho Itocia Plaza Store (shop here if you're a foreigner – you'll end up paying less.) For those who frequent this drugstore, the company has offered a promotion where customers use cards to incur points to get discounts. The membership of this card promo has reached almost 23 million subscribers since last year – that's nearly 1/5 of the entire population of Japan. Not only that, MatsumotoKiyoshi is developing with the times – they have an online store that you can visit, as well as an app that you can download on your phone. One of their most popular and complete outlets can be found in Tokyo, particularly Shinjuku, by Shinjuku Dori. Most of their stores are open from 9 AM to 8 PM. The main address of their company is 9-1 Shinmatsudo-Higashi, Matsudo-shi, Chiba 270-8501 Japan.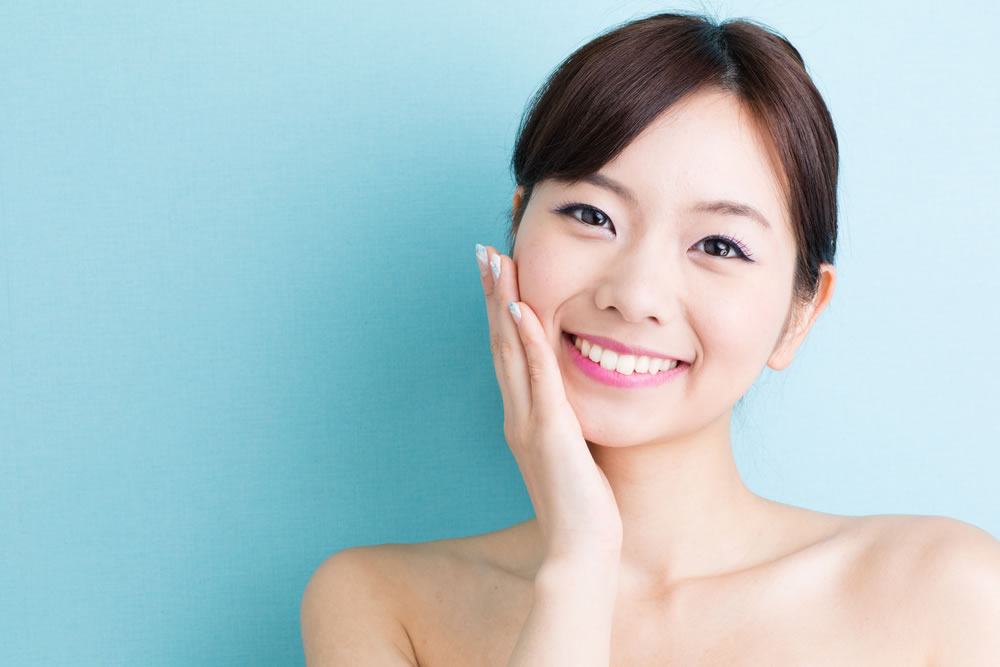 Beauty Products in Japan: Head to Your Nearest Drugstore for the Kawaii Look
"Kawaii" is a Japanese term for cute. It's a cultural theme in Japan that's been going on for quite a while, mostly among women. As for makeup, they centralize their marketing around this theme, to help you achieve that kawaii look. That's why you'll notice the packaging is marketed so differently, with bright colors and girlish cartoons. That doesn't affect the effectiveness of their contents, though. So, which beauty products should you watch out for when you're in Japan? Here are a few recommendations that bloggers and locals have when it comes to beauty products; mainly makeup and skincare. Heroine Lash and Curl, as well as K-Palette 1-Day Tattoo Eyeliner, are amazing eyeliner brands. They last forever and have a deep, true color to them. They lift your eyelashes, unlike any other mascara brand you'll find! Speaking of eyelashes; you can get fantastic falsies for just 1000 yen a pop for the brand Dolly Wink. Rienda Cosmetics Glamorous Eyelash is also another great option for a natural eyelash look, with good volume. Finish off your look with Shu Uemura's eyelash curlers, and you will be on top of your eye makeup game. If you want to add color to your cheeks, CanMake is a reliable option, as its cream formula sticks longer and doesn't fade throughout the day like powder blush may. You can choose from about 7 or so different tints of red, and they are very affordable, so you may opt to own them all.
Any Drugstore in Japan Has Great Skincare Solutions
Makeup can't do much if your skin doesn't look great to start with. No problem – Japan's drugstores have some of the best facial washes, toners, masks, peels, and creams that you could ever need to look flawless. If you're adventurous enough to drink shots of collagen to achieve beautiful, glowing skin, check out Shiseido's "The Collagen X". It works – unbelievably, and keeps your skin supple, smooth, and almost luminous. In terms of external care, Shiseido's Perfect Whip Foam has one of the best cleansing formulas out there when it comes to facial washes – according to more than one review. This is because Perfect Whip Foam doesn't suck your skin dry; it keeps a healthy balance of moisture on your face. Next is the Suisai Beauty Clear Powder. About 2 to 3 times a week, use this instead of your facial wash to get the best exfoliation your skin could want. You'll notice how your skin clears up a little after weeks of using this product, as it effectively washes away dead skin cells, leaving your pores fresh and tight. This is a little bit more high end, but DHC's Deep Cleansing Oil does the trick of totally removing all your makeup with just a little bit of product, and still leaves your skin super soft. So, if you apply a lot of products on your face every day and want to feel maximum moisturized despite rubbing all of that out of your face, this product is perfect for you. Lastly, do not forget face sheet masks! Lu Lu Lun has incredibly affordable mask sets that take on specific issues your skin may have; pimples, dryness, etcetera. It's perfect for topping off your routine every once in a while. Lastly, Tsubaki oil is a good investment for those who want a good all-around moisturizing product. Use it on your hair for shine and control, or on your skin as the perfect after-shower moisturizer.
In Japan, Everyone Buys Makeup and Cosmetics in A Drugstore
Why are these drugstores so popular then? Here's the answer. While people trek to a specialized store or boutique for beauty products, you can get the same (if not better) quality makeup products from drugstores in Japan compared to those luxury brands. Another factor that's so great about this is that so much of what they offer is affordable, and their products do their jobs well for their price. Their packaging is also (usually) super friendly and easy to open – you won't get any nicks on your skin from trying to wrestle with a hard piece of plastic like many other brands have.
Other Must Buy Items in A Drugstore In Japan
Peels for your feet are one of the most sought-after products from Japanese drugstores; particularly the "Baby Foot" brand. This product helps you get rid of that callous layer of skin on your feet, leaving it fresh and soft – just like baby's feet! Vitamin C tablets of the Hythiol-C Plus label also supposedly do wonders for your skin, thanks to the added dosage of L-Cysteine, which helps fight the formation of dark spots. For fans of hot springs and baths, you can have your very own little Onsen experience by picking up one of their specialized bath salts and adding it to your own tub filled with hot water. A pack of this from Tabino Yado (contains around 15 sachets) would cost you around 500 yen.