Shopping and traveling appear to go as an inseparable tandem. Actually, a portion of the principal voyagers set sail on what could, in fact, be called "shopping undertakings", exploring the world catching promotions in the expectations of returning home with outlandish pieces not accessible locally. Be honest, when was the last time you traveled - most especially abroad - and did not shop for clothing, shoes, or souvenirs? There are times when voyagers would have separate pocket money strictly for shopping only or allocate one whole day or two as "shopping day" when a "few hours" of shopping is simply not enough.
A significant number of today's explorers are the same. However, for the most part, they are scanning for the ideal items to help them remember their travels encounters and experiences. Whether you are in the chase for clothes, shoes, or home furniture, shopping abroad might appear to be overwhelming, especially in Japan when you factor in the language barrier. And like any other countries, the price can be costly in the event that you are not vigilant. But regardless of what souvenir item you get to buy, foreigners would most probably still buy clothing especially in Japan where fashion is like no other country. In areas like Shibuya, Shinjuku, and Harajuku, you will be able to find unique dresses, shoes, and accessories that you won't be able to scour elsewhere. Besides, clothes are very practical souvenirs! See guide below on which stores you can get best rates so you can go cheap when ordering clothes.
Where to Buy Cheap Womens and Mens Clothes in Tokyo Japan
There are plenty of fun and cheap places to shop in Japan for both men and women.
Kinji
Situated down a few walks on the right around 50 meters from the Meiji Dori-Omotesando crossing point as you head towards Takeshita Dori, you will see Kinji Used Clothing. Kinji Used Clothing is incredible since it has all types of cast offs from the Harajuku kids in one enormous shopping space. So if you do not mind wearing used clothing from last season, Kinji Used Clothing is one of the best places to shop. Do not let "used clothing" put you off either, the majority of the clothing appear as though they have scarcely been worn. The items, as previously mentioned, are merely last season attire that Harajuku fashionistas can not be seen wearing because they have a reputation to uphold. Kinji has both genders secured with more than half of the huge store space dedicated to women's clothes. Most of the pieces in the store are less than 1,000 yen around March during spring and summer season. On the other hand, during Autumn or Winter season, you may discover the costs somewhat higher as there will be thick clothing stocked for sale. Good news is that if your buys add up to more than 3,000 yen, you may opt to pay through credit or debit card.
Mirror Fashion Used Clothing
Mirror Fashion Used Clothing is definitely not as big as Kinji. But do not be fooled by size because this shop houses awesome bargain deals. Items in the store are conveniently organized by type and implement one price tag per type of clothing or per franchise (e.g. jeans, shorts, shirts, etc.) regardless of the brand. So if you want to score really good but really cheap Levi Jeans in a minute or in a short amount of time, go straight to Mirror Fashion Used Clothing! Everything is organized and straightforward so if you already have something in mind to buy, you will not have a hard time looking here. Prices in Mirror Fashion Used Clothing are as follows: T-shirts for 300 - 500 yen (depending on the complexity of the design), jeans are for 1,480 yen, and jackets are for 1,500 yen.
Bingo
Bingo has two or three areas in Tokyo; of the two, the store in Shibuya is the special case where clients can both offer and buy attire. It likewise happens to be genuinely enormous. Clear signage guides customers to walkways of watches, socks, skirts, shoes, parkas, long-sleeve shirts, scout shirts, vests, coats, and basically every other piece of clothing you can think of. This place even sells good quality leather pants in pristine condition! Although, you have to shell out a few thousand yen for those leather pants. You can buy Brooks Brothers traditional shirts in Bingo, which starts at 990 yen to around 1,990 yen at most; shirts from French designer Agnes B are valued at 680 yen; United Arrows coats starts at around 6,000yen; shirts from Abercrombie, Hollister, and Aeropostale are around 500 to 1,990 yen; and denim coat for 300yen. All items are in excellent condition, as though disposed of before they were ever worn. If you are lucky, you might even find one with a tag!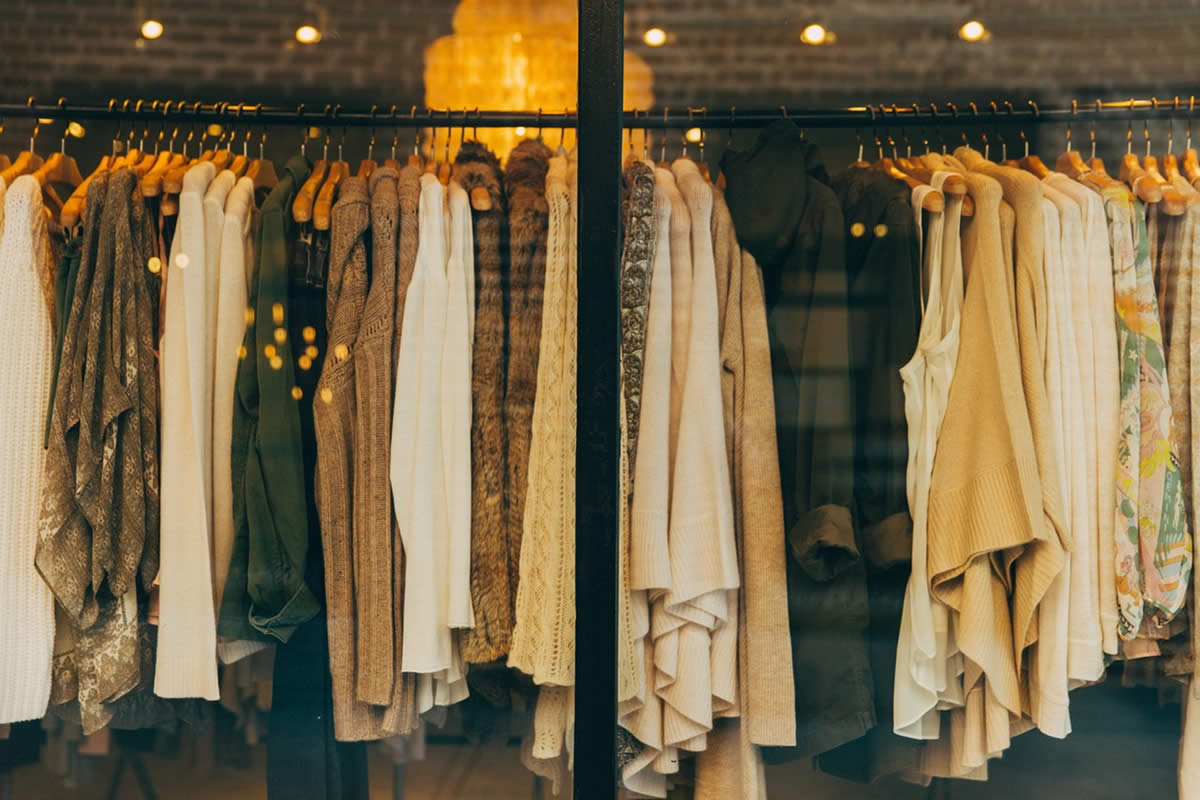 Where to Go Shopping for Cheap Baby Clothes in Japan
Babies outgrow their clothes easily. In a short amount of time, they already don't fit in the dress or shoes. Additionally, kids can get really messy and stain their clothes easily whether it is from food or dirt from playing. Thus, it is only practical to invest in good quality cheap baby clothes.
Nishimatsuya is considered as a solid partner of moms since it's a place where they can purchase garments for their babies at low costs. Here, the beginning costs of printed T-shirts that resemble those well used by grown-ups and one-piece dresses are around 480 yen and under 1,000 yen. If you are in Nishimatsuya during one of their season sales, you may even score T-shirts for less 200 yen. With these costs, moms don't need to get frantic any longer when their youngsters are growing too fast or when they get back home full of dirt.
Are There Really Cheap Designer Clothes in Japan?
To be perfectly frank, Japanese designer clothes are not cheap. They price themselves much like any western designer does and for good reason. Japanese designers often push boundaries in terms of style and fit. The quality is also top notch as with anything made by the Japanese. Everything from the stitching to the fabrics used is meticulously chosen to create a piece that will allow the wearer to turn some heads while walking down the street. There is a silver lining to the dilemma of the fund-lacking fashion buyer. With the rise of many fashion designers in Japan, the competition to capture the market also rises. This has led many designers to collaborate with fast-retail fashion stores to further their name in the industry. Possibly the biggest supporter of Japanese designers, as well as one of the biggest fast-retail brands in the world, would have to be Uniqlo. Uniqlo has slowly been creeping in the fast retail territory that has long been controlled by the likes of H&M and Forever21. In fact, with the recent global expanse of the brand, many have explicitly stated their love for the clothes that the brand offers.
Uniqlo's line of clothing typically is simple and is meant to be worn by the everyday person, yet the brand also offers many strong collaborations with world-renowned fashion designers that offer buyers a more stand out set of clothing. Since it's designer collaboration launch in 2007, the brand has consistently made waves in the fashion industry by providing quality and reasonably priced products that are high fashion. One of the most notable collaborations was with Jun Takahashi's brand, UNDERCOVER. The line was named "uu," representing the first letters of both brands. This line featured outerwear that could be worn by the whole family. Jun Takahashi wanted this line to be his testing ground for making clothes that both children and those who could not afford UNDERCOVER could wear. The popularity of the "uu" line was extraordinary, which led Uniqlo to revive it 4 years later. Another famous designer to work with Uniqlo would have to be NIGO. Famed for his brand, A Bathing Ape, Nigo now works as the lead creative director of Uniqlo's UT line of graphic shirts. NIGO's UT line of shirts frequently collaborates with many designers and brands such as Marvel comics, Pharrell Williams, Star Wars, and Andy Warhol. NIGO personally oversees over 1000 designs and ensures that each design is unique. The beauty of all these collaborations is that Uniqlo offers the same sensibilities that the designers put into their own brands at a much cheaper price. Comparing the prices that Uniqlo offers and the prices that their designer collaborator offers, one could actually say that Uniqlo is giving away their designs for free.
Where to Buy Clothes in Online Japanese Websites
With the rise of internet use, many businesses have slowly flocked towards an e-commerce business model. This new trend has slowly taken over the world markets in different industries with the likes of Amazon, eBay, and Alibaba. Japan, being the consistent tech trendsetter that it is, was not slow to push for this new type of business. Many Japanese fashion retailers have struck deals with third party websites to host their brands. This allows them to reach a broader market that a traditional brick and mortar space could not. Whether the buyer is a native from Japan or lives all the way in the USA, the following websites allow buyers to tap into the rich and unique styles that only Japanese fashion designers can offer.
This is probably the best place to shop for anything Japanese. Many have compared Rakuten Global Market to the US website of the same business model, Amazon.com. Though this website deals with a wide range of products, the clothing section is not something to scoff at. Rakuten sells everything from the cheapest trench coats by RUIRUE to the most coveted of streetwear by Mastermind Japan. This website has been running since 1997, with only a team of 6 people and 13 merchants. In only 4 years time, the company was able to go public and reach over 1 trillion yen, which converts to over 9 billion US dollars, in gross merchant sales. With the current push for a more global appeal, Rakuten Global Market has become one of the biggest e-commerce websites in the world. Most items can be bought with the use of a VISA, Mastercard, or JCB credit card as well as Paypal. As one of the most trusted e-commerce websites, Rakuten Global Market ensures that items are delivered on time, even if the buyer lives halfway around the world.
Though new, Wholesale7 is one of the fastest growing fashion websites in Asia. This website focuses on the wholesale distribution of fashion products from Japan, Korea, and China. This website offers a much cheaper alternative than buying from established brands with the same care and quality when making the clothes. By concentrating on delivering fashionable and high-quality items, this website has seen an amazing growth in the 5 years it has been running. The company boasts of having a warehouse stocked with all of the merchant's items, thus allowing shipping to be done within a day's time.
It is understandable for some people to have the frustrations of wanting to wear Japanese, or any Asian, fashions but finding that most, if not all, do not fit. The so-called Asian size was made because Americans and Europeans are typically of the larger build while Asians would be slender and small. These led to a difference in the standard clothing size. Japanese fashion has slowly taken the world by a storm and many westerners are frustrated that they just can't fit in any of the pieces. This is where Bigsize comes into play. By making an online store focused on giving people sizing options that are typically not available, many doors have been opened in terms of fashion. Bigsize offers a wide range of clothing in different plus sizes. Whether you are an XL or an 8XL, Bigsize has reasonably priced clothes for you.
As you can see, it is not all Prada, Chanel, and Comme des Garcons in Japan. You do not have to always reach the point of breaking your bank every time you go shopping in Japan.