The Nagano Prefecture, which also goes by the title "The Roof of Japan", is located at the heart of Honshu, spreading through the Central Highland. It comes in fourth among Japan's largest prefectures, stretching nearly 13,600 sq. km. out from north to south. Due to its neighboring regions, namely Kansai and Kanto, it is home to a mix of Japan's western and eastern cultures.
The prefecture is among the top places to visit for stunning examples of the country's impressive and delicate natural beauty during the summer. Nagano is quite abundant in mountain ranges, making it a limited place in terms of inhabitance. It is just as spectacular come the winter season and is a popular tourist destination among skiers, especially since it hosted the Winter Olympics in 1998.
Tourists of varied preferences, origin, and lifestyle can easily choose one of Nagano's many scenic spots to complete their trip. Be it parks, resorts, temples, shrines, hot springs, Nagano truly has more than enough attractions to accommodate thousands of foreign travelers throughout the year.
Getting To Nagano, Japan – Map & Access
Access to the Nagano Prefecture is relatively easy and simple despite its mountainous structure. Thanks to the Shinkansen, Japan's high-speed railway network with trains traveling 150-200 mph, the prefecture can be reached in just an hour and 25 minutes from Tokyo. Most of the prefecture's cities are also accessible via local trains or bus lines. For those who want some flexibility, there are many taxis that service to the Nagano prefecture. There are also plenty of shuttles and rental cars available in Japan.
The top tourist destinations in the Nagano Prefecture according to its areas are:
Northern Nagano Area
Togakushi
Nagano City
Jigokudani
Eastern Nagano Area
Matsumoto Northern Alps Area
Hakuba
Kamikochi
Matsumoto City
Suwa Area
Kiso River Valley Area
Southern Nagano Area
The Annual Weather and Climate of Nagano, Japan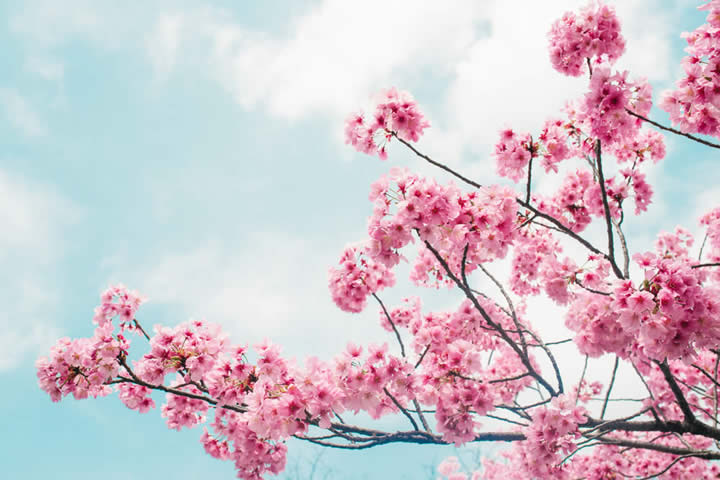 There is not one day of the year that the Nagano Prefecture takes a break from being one of Japan's most spectacular places to visit. But as the saying goes, "to each his own". For those planning to travel to or tour any of its nineteen cities, a humid subtropical climate can be expected.
There is a large difference between each day's highest and lowest temperatures as in the difference between the prefecture's warmest and coldest months. Year-round rainfall occurs at most of Nagano's cities and regions at varied rates. The winter season also showers different areas of the prefecture with wide-ranging amounts of snow.
As a rule of thumb, tourists can expect Northern Nagano to carry a more humid climate than Southern and Central Nagano. The general tips on proper attire for all seasons in Nagano are as follows:
Spring and Fall
The spring (April to June) and fall (September to November) seasons in Nagano are the best times to go for sightseeing and strolling around its many natural parks. Tourists are recommended to wear footwear with rubber soles to save their feet from hurting after hours of walking. A light jacket will also come in handy as the morning and evening temperatures can get quite chilly. The temperature can go up to 20 deg. Celsius for a certain time during the afternoon.
Summer
Although the Nagano Prefecture has light and heavy rainfall throughout the year, the summer (July to August) climate can get a bit hot and humid. Daily temperatures can go over 30 deg. Celsius so tourists should make sure to wear loose clothes that have a breathable fabric. To combat the afternoon's strong sunlight or possible showers of rain, bringing an umbrella or hat is also advised.
Winter
Winter (December to March) is among Nagano Prefecture's peak seasons. A lot of tourists flock to its ski resorts and natural hot springs to enjoy the cold weather and snow in their own ways. Temperatures can drop as low as -10 deg. Celsius during this period, so foreign travelers not accustomed to below-zero climates should dress warmly. Thick jackets will do for city strolls, but thicker coats are preferable for mountain climbs or skiing.
Things to do in Nagano, Japan – Skiing at the 1998 Winter Olympics Venue, Shopping, Eating, and More
As previously mentioned, the Nagano Prefecture has tons of things to offer to all kinds of tourists. Its prefectural capital and largest city, Nagano, is one of the best cities to enjoy cold weather, even during the summer season. Foreign travelers can visit numerous temples, natural parks, shopping districts, restaurants, and museums. Similar to Niigata and Hokkaido, Nagano is equally beautiful during the winter, with its variety of skiing courses and hot springs. Some of the highly recommended places to experience these things in Nagano are:
Hakuba
Hakuba is a small village situated in Northern Nagano, specifically north of Nagoya and west of Tokyo. It is one of the best places to enjoy snow in Japan and is home to several ski resorts known around the world. The popular winter sports destination gained its international recognition after introducing and hosting the 1998 Winter Olympic Games.
Tourists can reach the village by taking a bus or the shinkansen bullet train from Tokyo. There are also several buses that go straight to Hakuba from the Narita Airport available during the winter season. For those looking for a more convenient transportation service, the Chuo Taxi offers direct trips from the Narita Airport to Hakuba. Chuo Taxi is a shared mini-van service that requires a prior reservation, at least a week before the trip.
Chuo Dori
Chuo Dori serves as the main shopping street of Nagano. It is a short walk away from the Nagano station towards the Zenkoji Temple. The street is lined with traditional Japanese stores where tourists can purchase jewelry, souvenirs, clothes, and footwear. There are also several restaurants within the area that serve scrumptious noodle dishes and fresh sushi.
Azumino
Azumino city is situated northwest of Matsumoto city. It is surrounded by stunning mountain ranges at the west and the Azusa River from south to north, among other smaller rivers. The city is home to numerous restaurants, cafes, inns, and art museums for tourists to explore. Some of the top attractions to visit are:

Daio Wasabi Farm
The Daio Wasabi Farm is Japan's biggest wasabi farm. The complex spans 15 hectares in width and produces 150 tons of wasabi every year. Tourists can enjoy wasabi ice cream and wasabi croquette at the farm's cafes and restaurants.
Todoriki House
The Todoriki house served as the Matsumoto Clan's home from the 17th to the 19th centuries. It was built in 1590 and still has several of the feudal lords' rooms and garden intact for tourists to explore.
Tokoji Temple
The Tokoji Temple houses several Buddha statues and icons that date back to the 14th and 16th centuries. Its main attraction, however, can be located just in front of the temple's entrance –two pairs of massive wooden clogs. It is believed that those who wear these clogs, or geta, will be granted their wishes.
Hotaka Shrine
The Hotaka Shrine serves as Azumino's main shrine. It is situated next to a history museum and is among the best places to gain a deeper understanding of Japan's story and rich culture.

Kiso Valley
The Kiso Valley, or Kisoji, stretches out along the mountains of the Central Alps in the southwestern section of the Nagano Prefecture. It is a great place to revisit ancient Japan, with its preserved stone-paved streets and wooden inns. The district consists of historic post towns that were once part of the Nakasendo trade route. Tourists can spend their day roaming around Kiso Valley, going from one post town to the next.
Iiyama Snow Festival and Kamakura Village
Iiyama City is located in Northern Nagano. It is among Japan's cities that accumulate the highest amounts of snow every year. During the winter, more than 50,000 people, both locals and foreigners, visit the city to catch the annual Iiyama Snow Festival which happens on the second Saturday and Sunday of February. The festival's central location is the Municipal Johoku field but other locations also celebrate it. A wide array of snow sculptures done by students and adults is showcased throughout the city. Tourists can also witness a parade procession involving the mikoshi, a portable Shinto shrine.
Another must-visit place in Iiyama City, before or after the Snow Festival is the Kamakura Village. This popular tourist destination has around 20 snow huts (kamakura) for visitors to enjoy warm meals cooked on clay stoves. The village is romantically illuminated at night by various lights.
Chubu-Sangaku National Park
Over 20% of the Nagano Prefecture is made up of natural parks. Among the must-visit parks is the Chubu-Sangaku National Park. It is considered as Japan's best mountain park, with mountain ranges reaching roughly 3,000 meters above sea level. The park has different routes that range from hiking to climbing difficulty levels.
Shibu Onsen
Shibu Onsen is located in Yamanouchi (Yamanouchi-machi) spread across the mild slopes of the Yokoyugawa River. It maintains a historic and traditional ambiance to provide guests with the authentic onsen (hot spring) experience. In the past, several samurais, poets, and priests frequently visited the onsen and other neighboring hot springs and bathhouses as a way to receive good fortune. Up to this day, many locals and foreigners still observe the practice.
Nozawa Onsen Village
The Nozawa Onsen Village is located in Northern Nagano at the base of Mt. Kenashi. The complex offers a variety of hot springs and ski courses for tourists to enjoy during the winter. They also have several ski and snowboard lessons available throughout the season. For those who will be traveling with kids, the village has a children's game room open from 9 AM to 4 PM.
The Jigokudani Monkey Park – The Paradise of Snow Monkeys in Nagano, Japan
Another popular tourist attraction in the Nagano Prefecture absolutely worth visiting is the Jigokudani Monkey Park. The place features a man-made onsen that has attracted Japanese Macaques, or better known as Snow Monkeys, over the years. These wild monkeys freely bathe in the onsen and interact with each other throughout the vicinity.
The spectacle is quite unique and entertaining to witness. Tourists do not need to worry about disturbing the snow monkeys, as they have grown accustomed to crowds of people. However, visitors are not allowed to give them food or touch them to avoid any forms of aggression.
The Jigokudani Monkey Park is open every day of the year but is especially stunning during the winter. January and February are the best months for a trip to the park. The operating hours of the park are from 8:30 AM to 5:00 PM during April – October and from 9:00 AM to 4:00 PM during November – March. Admission is priced at 800 yen per person.
Accommodation in Nagano, Japan – Ski Resorts, Ryokans, and Hotels
There are numerous places in the Nagano Prefecture that offer lodging services to tourists at different price ranges. From luxurious ryokans to budget hotels, a foreign traveler can easily find a convenient form of accommodation across the prefecture.
Shiga Kogen Ski Resort
The Shiga Kogen Ski Resort actually consists of nineteen other ski resorts that have joined forces to produce Japan's largest ski area. It is so massive that exploring the whole complex will take at least two days to complete. Tourists who are planning to go to Nagano for the winter, particularly from mid-November to early May, can choose among the many hotels located within the ski resort. Since the resort is among the top ski destinations, many of their staff can understand and speak English. The average price range for accommodation in the ski resort is ¥6,000 – ¥12,000 per person, per night.
Chuokan Shimizuya Ryokan
The Chuokan Shimizuya Ryokan is a traditional Japanese inn that has been a part of Nagano city for more than 160 years. It is a 20-minute walk away from the Nagano Station and a 5-minute walk away from the Zenkoji Temple. Tourists looking to enjoy traditional Japanese food and culture can rent a room for the starting price of ¥6,900, which already includes a breakfast meal.
Smile Hotel Nagano
Smile Hotel Nagano is just a 10-minute walk away from the Nagano Station. The hotel ranks 11th out of 77 hotels listed on TripAdvisor. They offer free WiFi, massages, laundry, and bicycle rentals, among other services. It has a total of 184 rooms priced from ¥2,000 to ¥5,000 which all come with a complimentary breakfast.
Toyoko Inn
The Toyoko Inn is located near the Nagano Station. All rooms come complete with a fridge, electric kettle, and television set. Guests are provided with sleepwear and an air humidifier, for their convenience. A complimentary Japanese breakfast is available every day in the lobby. The price for one room ranges from ¥5,600 to ¥9,100, exclusive of tax.