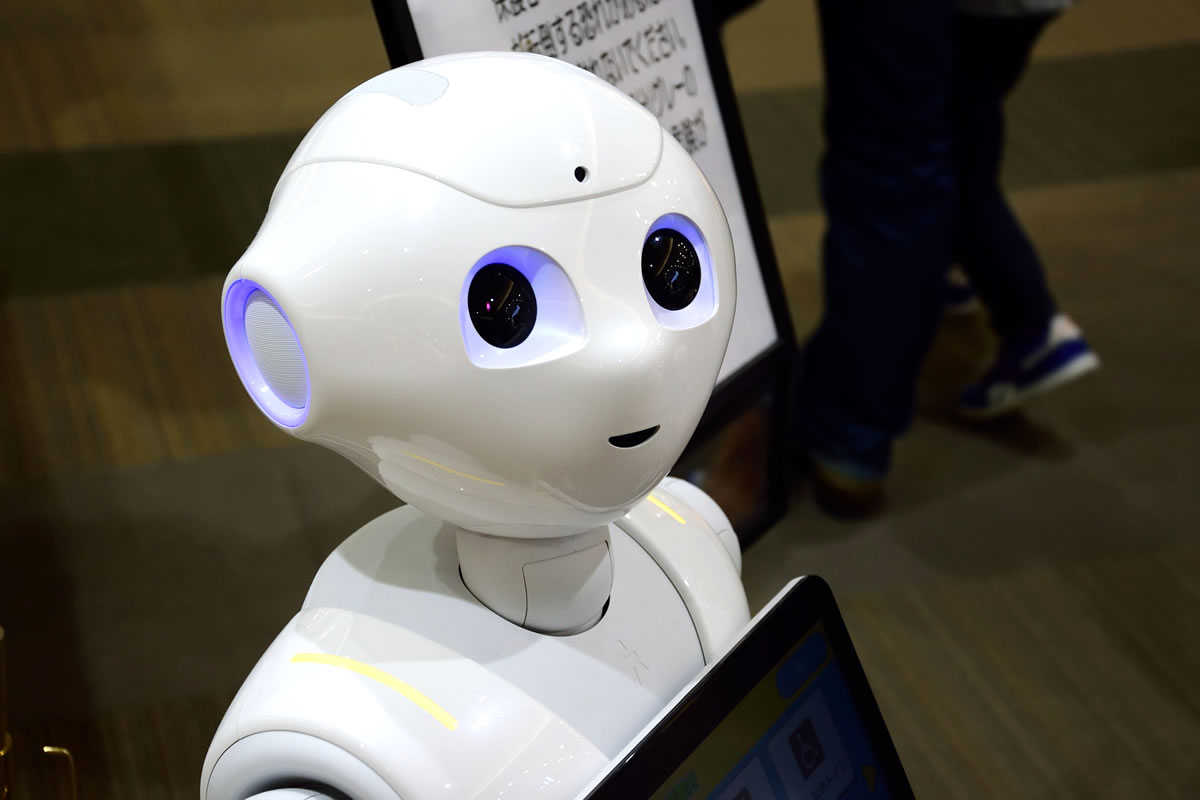 A trip to Japan will introduce tourists to a variety of experiences and activities such as museums, natural wonders, historic sites, festivals, and performances, to name a few. Although many tours concentrate on the country's rich history and culture, Japan is far from being a country stuck in its old ways. The country's busy cities are filled with the latest technologies and innovations, making it one of the best places for finding electronics and gadgets.
Buying Electronics in Japan – Recommendations and Tips
Japan is among the leading countries around the world that excel in the technology industry. They are incredibly passionate when it comes to their tech that many of their electronics stores are built to be as big as department stores, if not bigger. These stores sometimes go up to 12 stories high and carry all kinds of appliances, be it washing machines, computers, televisions, or cameras.
Tourists planning to visit Japan should make the most out of their trip and not skimp on buying tech products. A lot of items that can be found in Japanese electronics stores are often sold cheaper as compared to stores in America or Australia. Japan is also one of the first countries to release the latest models of various gadgets; cameras, in particular. Furthermore, Japan produces unique and interesting technologies that cannot be found in any other countries. Some of the highly recommended items tourists should buy in Japan are:
Video cameras
DSLRs, lens, accessories, and equipment
Computers/Laptops
Electronic toilet seats
Rice cookers
Wireless or Bluetooth speakers
Apple products
However, before buying any products, tourists should make sure to check if there will be an issue when it comes to their country's standard voltage. For those coming from Europe, Australia, and other parts of Asia, the chargers for purchased items should be 100V-240V to avoid any damages upon plugging. There will usually be no issue for tourists coming from the United States or Canada. A voltage converter can also be used for any mismatches.
Tourists should also note that many of Japan's big electronics stores have tax-free sections. These areas hold certain products exempted from tax (8%) for foreign customers. As such, most of the information and signage here are written in English. For any concerns, the staff members assigned to these sections are quite fluent in English, as well.
Tax-free purchases require passports to be on hand. Upon payment, the tax will be deducted from the total and a filled out government tax exempt form will be placed in the corresponding passport. These forms, along with the items, need to be presented at the airport during the processing of departure.
Yamada Denki – The Biggest Electronics Store in Japan
Yamada Denki is known to be Japan's biggest electronics store that carries a large selection of products sold at reasonable prices. They have hundreds of stores spread throughout Japan and beyond. Some of their products include computers, tablets, massage chairs, cell phones, air conditioners, kitchen appliances, cameras, and home remodeling items. Each product comes in different varieties and price ranges to help customers find something that will fit their taste and budget. Most of their displayed items and old models are offered at discounted prices, making Yamada Denki one of the best places tourists can get more bang for their bucks.
Their LABI 1 Nihon Sohonten Ikebukuro store located in Tokyo is particularly popular given its design that revolves around health, entertainment, environment concepts. Other than the usual electronic gadgets and appliances, this store also carries books, model railroads, and detergent, among many other items. Tourists can spend a full day roaming the massive building which also has a futsal court and a floor dedicated to food.
Most of Yamada Denki's stores are open daily from 10 AM to 10 PM. Their tax-free sections are often located on the first basement floor but tourists should remember that there are more floors to discover and not limit themselves to the first items they see. Yamada Denki accepts all major credit cards and even offers additional discounts for holders of certain networks.
Other Big Electronics Stores in Japan
Japan has four other big electronics stores that follow right after Yamada Denki. They all carry a variety of electronic gadgets, household appliances, and other items which are all available at competitive prices. It is highly recommended that tourists also visit these stores as they offer great deals and discounts to foreign travelers.
EDION
EDION is one of Japan's biggest electronics stores right after Yamada Denki. Their six-story store in Akihabara is a must-visit for finding various electronic appliances and goods such as mobile phones, televisions, cameras, DVD players, Wi-Fi devices, laptops, microwaves, mini-greenhouse farms, lighting, and air conditioners. Each floor is organized to hold similar or related items to provide customers with a convenient and easy layout.
Akihabara is a great place for buying electronics but the task can be quite daunting given the seemingly endless number of shops available. Tourists are advised to head straight to EDION as it carries the latest models of many products and provides excellent customer service. A lot of their staff members are quite fluent in English, so any concerns can easily be addressed by them.
EDION offers plenty of discounts, duty-free shopping, and accepts all major credit cards. For tourists planning to come back, it is advised that they get point cards which can help them score additional discounts and freebies on their next purchase.
Most EDION buildings are not hard to locate as they feature huge Roman characters on the topmost parts and on the sides, as well. They have over a thousand other stores spread across Japan, the majority of which can be found on the western side of Japan.
BIC Camera
BIC Camera was the very first electronics store in Japan that was focused on providing excellent service to foreign visitors. Up to this day, some of their stores have assigned interpreters to guarantee their customers with a pleasant experience. Furthermore, each BIC Camera store is often located near a train station, if not connected to one, for easy access and convenience. Majority of their stores are located in the south and east areas of Japan such as Fukuoka and Shibuya.
Tourists will also be happy to know that they have tax-free sections and even shipping services to take care of sending purchased items to the Narita Airport, Kansai International Airport, Haneda Airport, and Chubu International Airport within a day.
For those familiar with the clothing line UNIQLO, visiting their joint store in Shinjuku called BICQLO is an absolute must. The store provides a fun combination of fashion and electronic appliances that attracts large crowds every day of the year.
Yodobashi Camera
Yodobashi Camera is a popular electronics store in Japan that specializes in PCS, electronics, cameras, and camera accessories & equipment. They are also known for their relatively low prices and knowledgeable team of staff. More than twenty stores under their name are scattered across Japan, majority of which can be found in the Kanto region. Their other stores are located in Sapporo, Sendai, Koriyama, Niigata, Nagoya, Kyoto, Osaka, and Fukuoka; all having one store each. Given their rail-side strategy, tourists can conveniently find Yodobashi Camera stores near train stations; their store in Shinjuku just being a minute walk away from the east exit of the JR Shinjuku station.
Many customers are attracted to their stores because of their unwavering drive to offer their products at the lowest prices possible in order to compete with other electronic stores. In addition, customers are given Functionality Lists to help them easily compare various products and be informed of each product's ranking based on category. This feature has proven to be incredibly helpful especially to those who get intimidated with their massive selection of electronic gadgets and appliances.
K's Denki
K's Denki has over 400 stores all over Japan which are mostly located in suburban areas. They focus on computers and electric appliances but also carry other gadgets, toys, and even food products. Unlike other Japanese electronics stores that have a point system which allows customers to gain points after every purchase, K's Denki lacks these incentives. However, they make up for it by offering great discounts on the spot, especially to foreigners.
Kitamura Camera – The Must-Visit Electronics Store in Okinawa, Japan for Electronic Parts and Camera Repairs
As previously mentioned, Japan is among the first countries that release the latest camera models. The country is a haven for photography enthusiasts and houses several electronics stores that specialize in all things camera and photo related. However, buying a camera in Japan can be quite expensive. In addition, all manuals that come with the products are only written in Japanese.
Tourists looking to just buy certain parts or want to have their cameras repaired are advised to go to Kitamura Camera in Okinawa. They are one of the best places to visit and find high-quality photography accessories & equipment. Some of their items include memory sticks, bags, CDs, underwater covers, and various camera parts. Second-hand items such as camera lenses are also available at fair prices.
The majority of their staff members are fluent in English so foreign visitors do not have to worry about any misunderstandings. They will gladly answer any concerns about their products and are very thorough when it comes to fixing camera issues. To top it all off, customers can freely try out most of their items.
They also have a section where tourists can dress up in costumes and have their photos taken by Kitamura Camera's skilled workers. This provides customers a fun way to pass the time for transactions or repairs to be done. They also offer photo book services, which is a good souvenir idea for foreign visitors.
Kitamura Camera has a total of 900 stores across Japan which are all open daily from 10 AM to 8 PM, except on the 1st and 2nd days of January. They accept all major credit cards and debit cards.
Osu Shopping District – The Best Place to Find Cheap Electronics Stores in Nagoya, Japan
For the best deals in electronic gadgets, household appliances, and more, the Osu Shopping District in Nagoya is the best place to go to. It has been providing the public with rich culture and traditional entertainment for four centuries and continues to flourish with various businesses and establishments. The district starts at the Osu Kannon Temple's entrance and stretches towards four streets – Fushimi Street, Minamiotsu Street, Wakamiya-oodori Street, and Osu Street. No map is needed as the streets feature a very simple layout that tourists can easily roam.
Osu was originally built to be a place for electronics just like Akihabara. The district still houses plenty of electronics stores that offer great gadgets, appliances, and computer games at low prices. Since the number of foreign visitors has recently been increasing, many of these shops now offer tax-free sections, as well.
The district also carries a variety of Japanese goods and novelty items, making it a great place for souvenir shopping. There are also several vintage shops and recycling stores within the area that sell luxurious bags, cameras, musical instruments, and watches at relatively fair prices. Many food and drink stalls are spread across the Osu Shopping District to provide visitors with a scrumptious snack to eat while strolling about the lively streets.
Rakuten – The Largest Online Electronics Store of Japan
Falling in love with Japanese electronics stores, gadgets, or appliances is quite inevitable. Foreigners who want to satisfy their hunger for the latest technologies and innovations in Japan do not have to break the bank by going back to the Land of the Rising Sun. Instead, they can opt to check out Japan's largest online electronics store called Rakuten.
Rakuten, Inc. was founded in 1999 and originally went by the name MDM, Inc. Since its establishment, it has continued to excel in different industries on a global basis. They primarily operate in internet finance, internet services, and e-commerce services. The complete list of services they offer ranges from online gold reservations to credit card platforms, which is a bit boggling but a smart strategy, nonetheless.
They are widely popular for their online shopping mall, Rakuten Ichiba. The site carries a massive variety of products such as e-books, fashion items, food & drinks, sports items, mobile phones, household appliances, and even cars & motorcycles, which can all be shipped worldwide. However, their site (www.rakuten.co.jp) is only available in Japanese. This can easily be translated into English using one of many browser translator extensions.
There is another Rakuten online store simply called Rakuten.com (www.rakuten.com). This site is available in different languages and is known as the global Rakuten store. Some Japanese stores from Rakuten Ichiba are also available on this site, but the products they sell here are different from the other. Regardless, both sites offer great products and deals similar to that in Japan.