In the present day, streetwear fashion is taking the world by storm! You are considered cool and trendy if your streetwear game is on fleek, and a handful of online personalities on social media apps such as Instagram and Snapchat get a lot of attention and huge amount of followers for promoting streetwear style, movement, and culture (day in and day out). From the skate (boarding) clothing subculture to the loose clothing of hip-hop fashion, streetwear has evolved to incorporate more and more varied styles.
Tokyo, Paris, London. And New York, actually any main city in the world, walking down the streets you'd find your everyday fashionistas, casually walking to the nearest specialty cafe in majestic fashion. And any fashion enthusiast or aspiring fashion designer worth their grain of salt, would know that half of these people are rockin' pieces made by Japanese designers.
The Japanese people have always been on the forefront of fashion, whether it would be that seen on the fashion runway or everyday wear on the streets. This article will help you get to know more about the area where the "hypebeasts" of Japan can be seen.
Ura-Harajuku: The Origins of Urahara Japan
Urahara, also known as ura-Harajuku, literally means the "hidden Harajuku." Urahara can be found right in the middle of Japan's ultimate fashion district, Harajuku, and Aoyama district in Tokyo, Japan. In the past, long before the Facebook and Instagram era, Urahara's streetwear life and culture have already started booming. Most likely some of your favorite streetwear brands started in the street of Urahara by having a small corner shop at the time. In the 1990's the avenues of Urahara were fixed with obscure and regularly anonymous small-time boutiques all with a particular flavor. A few shops took motivation and influence from the Western streetwear items and artists, pulling their freshly discovered enthusiasm from the United States or the United Kingdom, and taking what they've discovered and incorporating it into their own designs. This, at last, brought a convergence of new thoughts and creativity that Japan had never experienced, which they were unknowingly craving and watching out for. Many say that small time and previously anonymous shops in Urahara were the complete starting points of the Urahara social development and Japan's bright streetwear future. These shops brought forth a crisp interpretation of outside societies and standards with simply enough substance to start to promote innovativeness, art, and style. The youth embraced the new styles, and each new piece they purchased spread it over their companions in schools, in the city, and everywhere else. In the long run, the brands turned into the theme of solid informal publicizing, with kids the whole way across Tokyo asking where they found each person's clothes or accessories by the hour.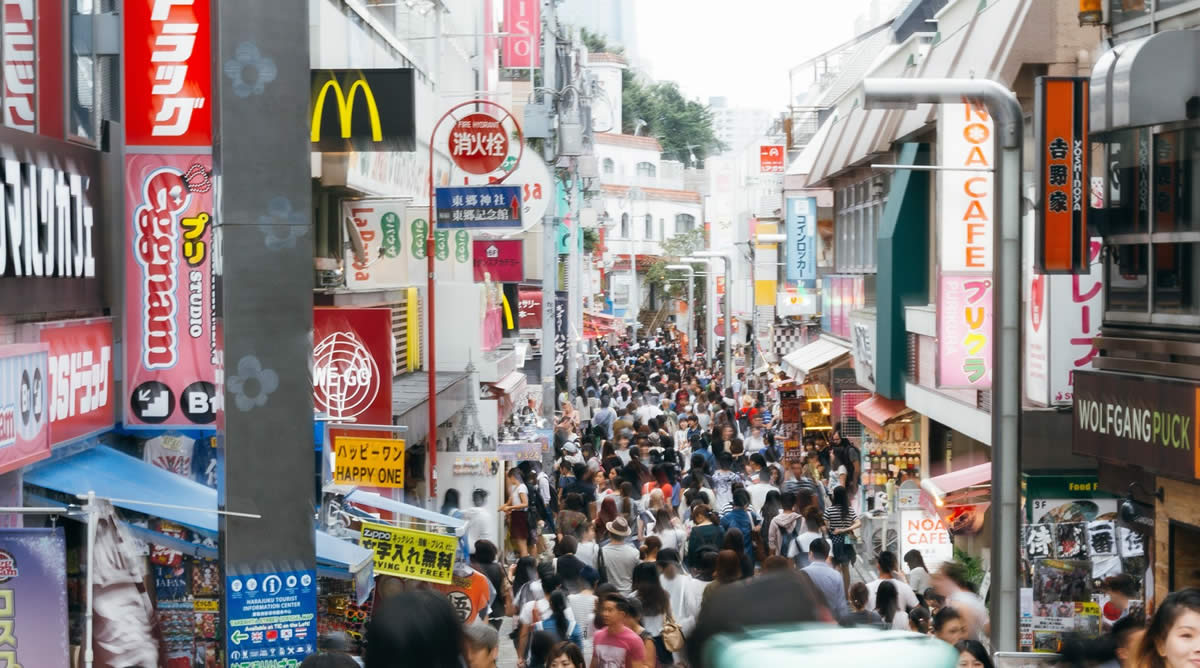 Urahara was thriving, and the aficionados were testing all Urahara brought to the table. When energy reached Japanese media magazines hype even kicked in further. A lot of the kids were buying items after items and some would even anticipate and line up for a launch. Although a lot of items were released during the mid-90's it is still nothing compared to streetwear production nowadays. Thus, for some of the lucky ones who bought items during the mid-90's only some of these things have been replicated, and most have not and are considered rare items up to this day! If you own at least one streetwear collection item, you can resell up to 10 times its original price.
Urahara's Culture
In any case, what made these things so attractive? Why was Urahara so progressive? The appropriate responses it appears to originate from a wide range of, yet all valid answers.
There was a time when the youth of Japan was crazy about brands from the United States of the United Kingdom. Regardless of the type, whether it is streetwear or not, they were constantly about the brands from outside of Japan. During the start of Urahara, it was something new to see the household clothing and accessories made by individuals who thought about the way of life from outside of the nation but made locally, thus, incorporating Japan's own take in streetwear culture. However, other people think that the achievement can be sourced to the brands' levelheaded understanding of societies both outside and inside to the Japanese market. The early brands of Urahara were able to comprehend and decipher what was occurring in western countries in a way that was still relatable and at the same time more attractive for the youth in Japan. Many also attributed the rise in the Urahara fashion scene to the amount of "style" that people had. That is to say that people who bought these new and fashionable items wore them with such gusto and confidence in their own sense of fashion that it quickly caught on with the youths of Tokyo, and soon the world. In addition, these startup brands had their own steady solid following, who knew how to advertise these minority brands to their peers. From what started as a humble t-shirt streetwear community is now as the multi-billion dollar global business and a minority no more in the market.
At some point, the Urahara cult ceased and what was at one time a place for creativity and innovativeness had turned into a mostly monetarily business. There are numerous conclusions as to when the date really might have been. Some say it started when Urahara brands were being sold to conglomerates and the essence and value of the brands have started to be compromised. Some say it is because the market experienced shortage when it became too hard to buy the items. But regardless of the outcome, it is evident that Japanese streetwear is here to stay especially with the recent rise in popularity of streetwear of the youth of today. There is a chance that the Urahara and the Urahara movement will make yet another return in the industry. That is something to watch out for!
Famous Shops in Urahara
Urahara is a hotspot for young designers who draw inspiration from the urban world that surrounds them. From the colorful and the innovative to the casual and every day, the clothing brands that have grown in this area have slowly caught the world's attention.
1. A Bathing Ape (Bape)
Easily one of the most famous streetwear brands in the market, A Bathing Ape has been wowing consumers since its conception in 1993. Nigo, creator and concept designer of the brand, started A Bathing Ape by selling a few shirts and sweaters that featured the Ape logo with the signature camouflage print. From its humble beginnings in Ura-Harajuku, the brand has slowly grown to have 19 stores all around Japan and has also grown to have stores across Asia and North America. With its global expansion, the brand has come to collaborate with many established icons like Marvel Comics, Spongebob Squarepants, and Hello Kitty. Many famous designers and artists, such as Kanye West, Pharrell, and Travis Scott, have also collaborated with the brand to produce limited series of clothing that have consistently been sought after by fans of the fashion. The brand has slowly started to become more than just a clothing brand. It would be apt to call A Bathing Ape a lifestyle brand as it sells a variety of items like jeans, toys, and even toilet paper.
2. NEIGHBORHOOD
This brand is regarded as one of the original and pioneering brands of the Japanese streetwear scene. This was created in the year 1994 by Shinsuke Takizawa, commonly referred to as Shin. NEIGHBORHOOD had associated itself with other brands and peers of Takizawa to completely define the Japanese streetwear scene that is known today. By tackling the motorcycle and riding subculture, Shinsuke Takizawa and the NEIGHBORHOOD brand has consistently brought its consumers Americana inspired clothes. Recent iterations of the brand's identity have delved into different styles of Americana such as Army, native Americana, and industrial workwear.
3. WTAPS
Pronounced as "Double Taps", this brand was developed in the 1990's by Tetsu Nishiyama, the protegee of NEIGHBORHOOD designer Shinsuke Takizawa. The name WTAPS comes from the military term which is used when two bullets are shot at one target in one quick and fluid motion to ensure a kill. This perfectly describes the brands' unique style of military inspired technical wear that is very powerful yet functional. In recent years, WTAPS has produced many pieces that are considered to be rare and sought-after by streetwear enthusiasts. The most famous piece in the WTAPS gallery of clothing would have to be the "jungle stock cargo pants."
4. UNDERCOVER
This brand was the starting point of one of Japan's most prolific fashion designers. For about 30 years, Jun Takahashi has been at the forefront of the global fashion industry. UNDERCOVER's pieces have always been at the top of the list of must-haves for any serious collector. The design philosophy that brand operates under is best described by its motto: "We Make Noise, Not Clothes." The designs are all about rebellion and progress, always pushing the boundaries of fashion design through the contrast with established styles. UNDERCOVER takes the essence of the punk-rock subculture and changes the common notion that people have of how it looks.
5. mastermind JAPAN
mastermind JAPAN, commonly referred to as mastermind or MMJ, was founded in 1997 by fashion designer Masaaki Honma. Not much is known about the story behind the brand and its designs because, throughout the years, mastermind JAPAN has always allowed for the clothes to speak for themselves. By limiting their designs with predominantly black colors and restricting prints to just the logo, MMJ has shown the fashion world that they are able to create iconic pieces with so little to work with. Many have been wowed by the fact that most of the designs are drawn from punk and goth aesthetics, yet are still able to capture consumers who are not particularly fans of the subcultures.
6. White Mountaineering
By shifting the Japanese fashion landscape from functional to aesthetic, Yosuke Aizawa was able to create a brand that utilizes technical mountain climbing apparel into a stunning fashion label. Using geometric patterns and detailed embroidery, White Mountaineering was able to transform arctic hiking gear into something that can be worn on the streets. It is funny to note that Yosuke Aizawa had famously said in an interview that his arctic inspired outerwear is unsuitable for actual hiking. He had only used his interest in the frigid northern thundras and gear involved when going there to fuel his designs. Recent designs from this brand have made a lot of noise in the fashion industry as Yosuke Aizawa had used him utilitarian inspired designs and integrated them with established brands such as Adidas Originals, Barbour, and Saucony sneakers.
You could say that 'streetwear' has come a long way from its small, humble beginnings. From the small designers in the surf and skate communities in California, this previously counterculture form of expression has grown to become a worldwide sensation. With the post-war revolution of the Japanese culture, many native designers have adopted and adapted American fashion to the point of creating their own unique and globally known style. It started with like-minded individuals such as Nigo, Jun Takahashi, and Shinsuke Takizawa, coming together in the small area of Uru-Harajuku to create this fashion phenomenon. They took apart the clothing that many people took as "normal" in the US and integrated Japanese sensibilities and design philosophies to create timeless and iconic pieces that many consider being revolutionary. It's amazing to think that a quick train ride to Harajuku station would transfer someone away from the drab and lifeless corporate Tokyo and into the world full of life and innovation. For the uninitiated in the Japanese streetwear scene, it's as easy as heading over to Takeshita-Dori in Harajuku to fall in love with every Japanese fashion icon. It won't be surprising that a visit to Urahara would leave you with a big hole in your pocket and a ton of shopping bags on both hands.