Knowing the Basics: Tokyo's Ueno Park, Its History, and Coordinates
In the recent years, the number of tourists visiting Japan has grown exponentially. This comes to no surprise since Japan is a beautiful nation, filled with many things to do and sites to visit. For anyone who's looking for the perfect way to experience Japan, a good place to visit would be Ueno Park in Tokyo.
As the name implies, Ueno Park is located within the district of Ueno inside the special ward of Taito. Around four hundred years ago, the land where Ueno Park currently stands was part of the Kan'ei-Ji Temple before transitions were made in the ruling government and the huge mass of land became official government property.
Ueno Park is one of Japan's oldest parks; built at around the same time when Shiba, Asakusa, and several other public parks were erected. It took quite a while before the government decided on what to erect within this massive open space. In the early 1870's, there were considerations to make the location a school of medicine or a hospital. It was only through the suggestion of a Japan-based Dutch doctor that there should be a public space wherein people can enjoy the surrounding nature, and relax. This idea was slightly inspired by the Yellowstone National Park, which had been erected in Wyoming, United States.
With that simple suggestion, a 300-acre park was built in 1873, with the guidance of several Japanese government agencies. It began through a memorandum issued earlier that year stating that selected prefectures with interesting locations must erect public parks dedicated to the people.
Must Visit Museums and Zoo's at Ueno Park
Architecture geeks will truly enjoy visiting Ueno. Aside from its marvelous natural landscape, the structures inside Ueno Park are also sights to behold. Most specifically, the three museums present within the perimeter.
During the Meiji Restoration, the Japanese made conscious effort to adapt to the evolving ideologies of the west. As part of this effort, a grandiose Tokyo National Museum was erected in 1972. The purpose of this museum was to keep up with the western world's ideas on art. To this day, it is still the largest museum in all of Japan.
Another notable museum within Ueno Park Is the National Museum of Western Art. As the name implies, this museum is purely dedicated to works from western artists. Included in its collection are works of art from famed European painters such as Vincent Van Gogh and Pierre-Auguste Renoir. The museum façade itself is very representative of western art, as it features a minimalist modern Zen type design.
Aside from two prominent museums, there are also two smaller museums within Ueno Park that are also worth visiting. The two museums are Tokyo Metropolitan Art Museum and Shitamachi Museum. In particular, Shitamachi Museum is interesting as it focuses on Tokyo's own culture. The name "Shitamachi" is actually a popular nickname for Tokyo, which directly translates to "Low City".
For those who are looking to see beyond architecture and art, Ueno Park also has its own zoo. Ueno Zoo, inside Ueno Park, is not just a zoo – it is Japan's first ever zoo, having opened in 1882, nine years after the establishment of Ueno Park. Inside, tourists can marvel at different creatures, including llamas, gorillas, sea lions, and most notably, a giant panda bear gifted by the government of China to Japan.
Aside from the locations mentioned above, there are still more notable places worth visiting within Ueno Park. A prime example of this is Kan'ei-Ji Shrine, the ancient temple situated adjacent Ueno Park. Aside from that, there are also several universities dedicated to the arts within Ueno Park, and they are worth seeing for taking photos, and experiencing Ueno Park as a whole.
The Hanami Experience: Cherry Blossom Viewing at Ueno Park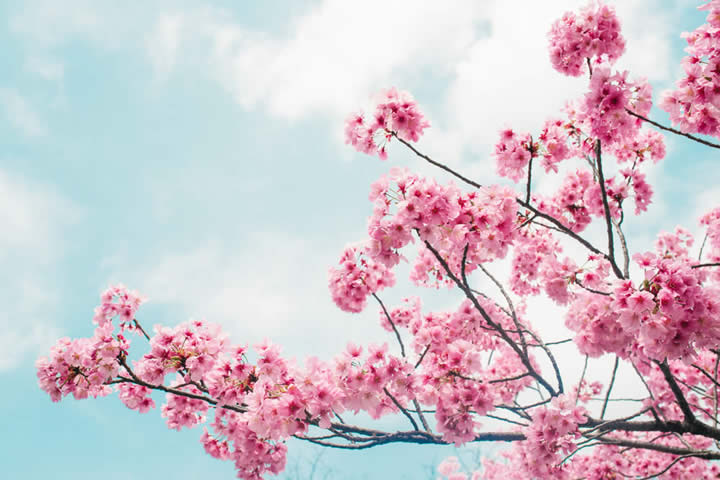 One of the distinct features of Ueno Park is its abundance of flora and fauna. Several tree species (including variants of the famed Japanese cherry blossom) grow in abundance within the park, reaching a number of almost nine thousand. Meanwhile, Ueno Park is also home to more than a dozen bird species. These birds are seen flying freely all around the park, while some inhabit the thousands of trees inside the park.
Given the abundance of cherry blossom trees in Japan, it comes to no surprise that Ueno Park is quite a popular hanami site. Every year, the influx of tourists visiting Ueno Park increases during the months of April and May. During the latter weeks of April, and the earlier weeks of May, the cherry blossom trees reach their prime; and this is the best time to visit them. However, it is worth noting that the exact cherry blossom season can not be determined, and sometimes it starts way earlier during the latter weeks of March. During cherry blossom season, there would be thousands of tourists literally camped out at Ueno Park. Usually, they would be sitting on mats and blankets, while eating food, having a picnic, and chatting with their family and friends.
However, an essential piece of advice would be to visit Ueno Park if one is willing to squeeze in with a lot of people. Usually, the line of cherry blossom trees gets filled in easily, and finding an accessible spot can get quite hard. Since the Japanese are extremely organized, there is only a designated spot "picnic" spot for cherry blossom viewing, and this fills up easily during the peak months.
The best advice, for anyone who is looking into visiting during peak months, would be to come in early so that he or she may have less difficulty in finding a location. For smaller groups, it is best not to consume too much space so that other groups of people can also find their own spot.
Night Time Fun at Ueno Park
While most visitors opt to visit Ueno Park during the day, since parks are ideally for daytime activities, Ueno Park has proven itself to be a marvel of its own during the night. Even night time cherry blossom viewing (hanami) is popular at Ueno Park. At night, cherry blossoms are called by the term "yozakura" and are coupled with thousands of lanterns lined up to beautify the place even more.
In the evening, most of the establishments within Ueno Park, such as the museums and other public places, are already closed. However, one can still choose to go Ueno Park at night and still find himself enjoying by taking a walk, basking in the natural surroundings, and taking some time to relax and reflect.
Since the park is less crowded at night, it is also the perfect time to walk around at try the street food being offered by local food concessionaires. The prime spot to have a gastronomical experience is near the Buddhist Bentendo Temple. Here, the pathways are lined with dozens of food selections. Some people may find five hundred yen worth of street food too expensive, while others may find it rather cheap. Regardless of the cost, trying out a skewer of grilled octopus, or sliced corn can add to the whole Japanese experience.
After indulging in a snack or two, one may find himself in the area of Bentendo Temple, which is a massive temple with Ueno Park. In the day, the temple is already glorious-looking with its traditional Buddhist elements incorporated into the design. However, the temple even becomes more beautiful at night as the lights of the food concessionaires outside illuminate it. From afar, it would seem like there was a glowing pathway right outside the temple.
It is not just Bentendo Temple that looks extra beautiful at night; even the buildings in the proximity of Ueno Park light up at night to become more beautiful. As part of his or her night time walk, one can look at the silhouette of Tokyo's busier districts as the lights from the taller buildings turn on.
It's a Winter Wonderland at Ueno Park
The months of April and May may be the busiest time for Ueno Park since that is the peak of cherry blossom season, however, there are still plenty of unique aspects that make Ueno Park beautiful any time of the year. During the winter, in particular, the trees are lined up with snow and the pond is completely frozen. For tourists who come from completely tropical countries, witnessing snow within Ueno Park is a feat by itself.
During the winter season, the park is much quieter. There are fewer visitors, and the area is less congested with people. This is an ideal time to visit, especially for those who are not comfortable being surrounded by thousands of people.
Due to the expected decline of tourist during the winter months, the Japanese government has devised a plan to attract more tourists by orchestrating an event that highlights the beauty of the sakura trees even during the winter, this event is called "Winter Cherry Illumination". Expected to run from the last weeks of October 2017, up to the middle of January, the simple "event" if it can be considered that will include having hundreds and thousands of LED's that are pink-hued dispersed throughout the line of sakura trees.
The LED lights are pink-hued, which aims to mimic the pink sakura flowers that fill the area whenever it is cherry blossom season. The added lights also add some form of illumination that makes visiting Ueno Park at night a bit more special. Through this initiative, the Japanese government hopes that more people will be inclined to visit the park even during dead winter nights.
A Tourist' Guide to Traveling from Ueno Park to Akihabara and Other Locations Nearby
After visiting Ueno Park, there is a plethora of other notable spots that one may visit within close proximity. Thanks to Japan's state of the art public transportation system, the possibility of visiting other locations is made easier. The key to successfully navigating from one place to another, especially for tourists who are in a completely foreign land, is to do necessary research beforehand.
The most convenient way to travel from Ueno Park to Akihabara is by riding the Metro system from Keisei Ueno station, to Akihabara station. Since the two locations are in close proximity to each other, the approximate travel time would take less than ten minutes at most. In terms of cost efficiency, this is would cost only 160 Japanese Yen.
A cheaper alternative to taking the Metro system would be by riding the JR train. This would cost only around 60 Yen. However, it does have a few disadvantages, such as additional travel time. Unlike the Metro railway which has no stations in between Ueno Park and Akihabara, taking the JR train would involve passing three stations in between. However, the difference would only be a matter of minutes.
Undoubtedly, the cheapest alternative to get to Akihabara from Ueno would be to walk. However, this option is not for everyone. The total distance between the two locations is approximately two kilometers, and that is quite a long distance to walk on foot. However, with the right physical state and proper footwear, it is possible. Walking is also a great way to discovered unexplored locations, so that is a plus.
For tourists who have cash to burn, and usually, there also are foreign tourists who are not accustomed to taking public transport, a possible option would be to hail a cab. The trip would definitely be short, but it would cost more than a thousand Yen, as cabs can get quite expensive in Japan.
Tourists may opt to visit nearby areas from Ueno Temple, such as Asakusa and Shinjuku. These locations can easily be accessed through any of Tokyo's railway system, and similar to Akihabara, the travel time will be of little time and cost.
The best way to maximize the plethora of tourist spots within Tokyo may be through joining a tour group. Since tour groups already have a fixed itinerary that includes the best locations to visit, the fear of missing out on any important locations will decrease. Usually, tour groups also include a tour guide, who is in charge of entertaining tourists and sharing bits of information such as fun facts about the location. Usually, tour groups also have transportation readily available from the hotel going to various tourist spots, so there is also that added convenience.