Must Know about Hakone: Hakone Japan Guide
Hakone Japan Map
Hakone, also known as Hakonemachi, is one of the towns of the Kanagawa prefecture in Japan. This is located in the Kanto region of the country and is quite popular to those living in the state, like in Tokyo, because of its proximity. It is a mountainside town that is home to a number of onsens or hot spring resorts. Anyone looking for a guided mountainside trip can easily go to Hakone since it is quite near to Tokyo.
Hakone Japan Hotels
There are a number of hotels in Hakone, especially around the city centers. However, a lot of people would rather stay in ryokans. These are usually found in the mountainside on top of hills. Not only would the weather up there be pleasant, the view is also always spectacular. It is also nearer places of adventure. This is why more people would prefer staying on the hillside than staying at hotels in the city.
Hakone Japan Transportation
Odakyu Limited Express "Romance Car"
Riding the Odakyu limited express is one of the most enjoyable means of going to Hakone from different parts of Japan. This particular railway line has stations around Hakone, Enoshima, and Kamakura. There are also available observation deck seats which provide the very best view of the countryside during the travel.
Hakone Japan Weather
Since Hakone is located on top of hills and mountains, the temperature here is surely colder than the usual. According to recent data, they experience a great deal of rainfall every year. Because of this, it might be a good idea to stay prepared when hiking up the trails. A jacket is a great item to bring on the hike since the weather is fairly cold even during the summertime. Make sure that there is full coverage to ensure safety from bugs and other potential injuries. Footwear is also a great deal to consider when hiking up the mountains of Hakone.
Must See in Hakone
The Small Town of Gora
Gora is a small town found inside the city of Hakone, it is found among the hills and is home to a multitude of hot spring resorts. However, Gora is not only popular because of the natural hot springs found in the area. It is also popular for the beautiful scenery in the area. There are parks within the town that feature the best that Gora's nature can offer. It is also home to Japan's first outdoor art museum. On top of that, it also offers cable car services that take any individual up the mountains to see Mt. Hakone's iconic beauty.
A lot of people love to travel to Gora because of its explicit display of season changes. The trees in the hills and mountains change color from lush green during the spring time, to yellows of the summer time, to reds and browns of fall, then to black during winter. This beautiful display of colors makes anyone surely awestruck about nature.
Lake Ashi
Lake Ashi, also known as Ashi-no-ko is one of the best go-to places in Hakone. It is located in Kanagawa Prefecture on the island of Honshu, Japan. This particular lake is not like any other because it is found at the caldera of Mount Hakone making it one of the most scenic crater lakes in Japan. Its name means "lake of reeds".
A number of travelers go to this place to get a beautiful glimpse of Mt. Fuji, which is a photo worthy and scenic view. It is a great place to have a camping trip. Some people also enjoy some water sports in Lake Ashi, fishing, and boating. A lot of people also go to this place to enjoy a short hike around the vicinity. Lake Ashi can also be enjoyed via the Hakone Ropeway which takes travelers from one side to another side of Mount Hakone.
Hakone Shrine
One of the main features that Lake Ashi has is the fact that a special shrine is standing at its shores. Known as the Hakone Shrine, this sacred place is hidden among the trees in the forest. There is a special trail that leads pilgrims from the lake to the shrine's courtyard. The experience of walking along the path gives anyone the time to appreciate the beauty of nature, however, the trip to the shrine is, even more, breathtaking.
Hakone Botanical Garden of Wetlands
The Hakone Botanical Garden of Wetlands is a part of the Fuji Hakone Izu National Park and it is home to a large variety of plants which are local only to Japan. In total, there are about 1700 different species of both marsh and alpine plants some of which are famous during certain seasons of the year.
This particular garden is fairly new as it was in the late 1970s when this place was established. Since then, there had been a growing number of plants in the area. Although it is a public garden, going here will cost about 700 yen. They are open between 9:00 AM and 5:00 PM but are mostly closed during the winter season starting the first week of December to the second week of March.
Must Do in Hakone: Hakone Japan Things to Do
Hakone Japan Hiking
Since most of the Hakonemachi is made up of slopes, hills, and mountainsides, hiking in the area is a very popular activity. It is a 150-year-old highway which paved the way for mercantilism between different parts of Japan. Today, part of the road is still intact and there are still some structures which have been preserved through time.
One interesting trail would be the Old Tokkaido Highway which was a 19th-century stone-paved road which was used during this period as the main highway for trade and commerce between Tokyo and Hakone. During this time when the old highway was still flourishing, it contained a number of stations where merchants can drop by and sell their goods. Hakone was a part of this system of stations and was the last stop. It was also one of the most dangerous because not all merchants go to this place.
Hakone Japan Hot Springs and Hakone Japan Ryokan
Everyone that goes to Japan surely enjoys a relaxing trip to Ryokans or hot spring resorts. These are places that offer up different kinds of services such as the use of pools, spas, massages, and more. In ryokans, there are places where the visitor can enjoy naps in special Japanese style rooms. Some people even spend the night at these resorts. Inside the onsen resorts are cafes and restaurants that sell different local onsen delicacies which are unique only to Hakone. Some places offer up buffet style lunches and dinners as well.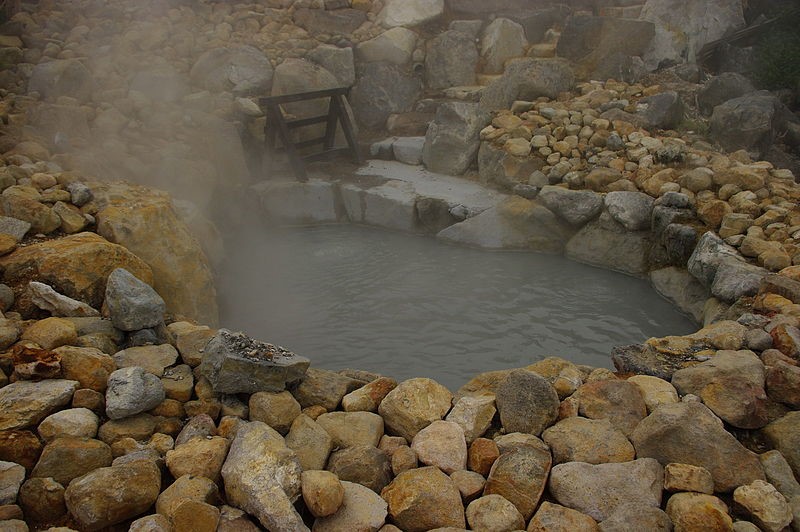 What people must remember is the fact that there are certain regulations that must be followed when visiting an onsen. One of these is the fact that these are public bath houses and nudity is quite common. There are shower areas before entering the pools because people are extra cautious about getting the hot springs contaminated with impurities. These showers are the traditional kind where the person will be given a bucket with shampoo, soap, and tower. They are given tiny bamboo stools as well.
Then inside the pool, it is required to strip naked. However, there are more conservative places that allow the use of swimwear. The good thing is that usually, the baths for men and women are separate. Often times, the cost of staying in ryokans can range from 500 to 2000 yen. Many of these ryokans are as nice as those of Nikko Japan, like Yumoto Onsen.
Camping in Onshihakone Park
A lot of people enjoy going camping in the parks around Hakone. One of the most popular camping spots would be the Onshi Hakone Park. This is an elevated portion of Mount Hakone which provides a view of Lake Ashi and Mt. Fuji. The facilities are simple and the place will definitely give a peaceful retreat for anyone who visits. Those who go camping here can enjoy short strolls around the park, fishing for food in the lake, picking wild berries for snacks, and enjoying the beautiful night sky of Hakone.
Since there are no cabins in the area, it might be a great idea to bring sleeping gear such as tents, and sleeping bags. There must be food storage carried as well to make sure that the wild animals will not go after the food. This is a good place to appreciate nature and shy away from the noise of the crowd.
Forest Adventure Hakone
Forest adventure in Hakone is a service oriented activity place where travelers are given opportunities to zip line, swing from trees, and more. There are tree houses as well where visitors can enjoy the view from the top of the trees. There are adventure courses in the area that can be completed, these include climbing up ropes, crawling in mud, swinging from trees, walking on wooden bridges, and more. It is a great place for kids and adults alike – a great way to interact with nature.
Must Eat in Hakone: Hakone Japan foods
Hakone Beer
Just like most of the local delicacies of Hakone, the Hakone beer is made from iron-free mountain hot spring water in the region. It creates a unique flavor and quality to the beer. Although this particular brand is quite new (only established in 2000), it seems to be getting quite a bit of recognition all over the world.
Onsen Egg
Known as Kuro Tamago, this is the process of boiling a raw egg in hot spring water for about an hour. Because there is a chemical reaction between the egg's shell, the heat, and volcanic gas Onsen eggs become uniquely char-black in color. This is usually served in onsen resorts and is widely known local specialty. Not only is it a healthy and delicious snack, anyone who eats it is said to be blessed with seven more years of life and good luck.
Hakone Tofu
Another vegetarian and weight watcher's delight would be the Hakone tofu which is locally served in Hakone. This, just like most of the local delicacies, is made more unique because they are made with or steamed by the natural spring water found locally in Hakone. Also known as Yuba, the natural hot spring water makes the texture very soft, delicate, and smooth.
Hakone Soba
One of Japan's most popular local trademark would be the Soba noodle. It is special and unique from other soba noodles because it is steamed using natural spring water. This buckwheat flour noodle is a great meal for anyone watching their weight, or for vegetarians because it is completely made without any animal products. It can be eaten boiled with soup or fried with soy sauce. This can be served as an alternative for rice during any meal.
Surimi Dumplings
Another popular snack in Japan would be the Surimi dumplings which are a local food of Hakone. A collection of seasonal vegetables is mixed with white fish paste to make tiny balls of goodness. These are then fried until they are golden – the crispier, the more delicious this snack becomes. This can be eaten with noodles or rice at any time of the day.
Onsen Manju
One of Japan's favorite desserts would be the Onsen Manju which is a specialty in onsen resorts. These are buns which are filled with sweet azukie bean paste and are steamed using water from the hot spring. It is widely known that Hakone has a lot of hot springs within its region which is why this kind of snack is popular throughout the city. It is definitely a must try and is great with tea – a filling snack for a relaxing getaway.
Hakone Sushi
Although Hakone is a mountainous region, sushi is a must have in almost any place in Japan. There are popular sushi shops around Hakone that serve fresh seafood sashimi and sushi. This is a great dish to enjoy when visiting Hakone for the first time.