Having a second language is one of the most marketable qualities that you can have currently. Perhaps, you are not a part of the mainstream crowd and you want a fulfilling career that is different from the 9 to 5 desk job dream that so, so many aspire to; is there a way having a second language could possibly lead to that kind of life?
Teaching English in Japan Could Be One of Your Best Jobs
Whatever it is that you want to achieve in your life—teaching English could very well be the prime career path for you to take to get your journey on the right track forward. And fortunately, there are many teaching opportunities waiting for you in places like Japan. For those in the Teaching English as a Foreign Language industry (or TEFL, for short), this could be the gateway to the most rewarding opportunity of a lifetime.
Teaching English in Japan can be an excellent experience—whether you are just looking for a few months or years of experience that will eventually grow into a new path, or if teaching is genuinely the passion in your veins. Some teachers even fall in love with Japan and then stay there for the rest of their lives—all through teaching the English language.
Interested? Luckily, there are many ways to get to that same path.
The JET Program and Teaching English in Japan
Much like any other profession that involves education, there is a need for a certain level of certification that is necessary so that you may be allowed to teach English in Japan. After all, you can't just put in your Visa application that you wish to teach English with no real proof that you can do the job. Sure, you may be able to speak English decently but it is an entirely different league to teach it as a foreign language to a group of people, or just a single person, who may be used to an entirely different alphabet, or set of grammatical rules.
Do not be intimidated by this, however. There are programs like the JET Programme that can help you get to where you really want to go. Though not the only method of becoming a TEFL instructor in Japan, JET is definitely one of the most popular ways to dip your toes, so to speak, into the experience of it all.
With the JET Programme, you are expected to already have a Bachelor's degree (with any specialization), in order to be qualified to be an Assistant Language Teacher (or ALT) or Coordinator for International Relations (CIRs). Another option is if you are expected to already have earned your degree by the time you are to be sent to Japan. Those who apply and qualify for the JET Programme will be assigned to a Japanese community and they will teach English in groups—a makeshift faculty, as it were, with a main, centralized goal of educating their students.
However, the JET Programme may not be for everyone. You may wish to be employed at a private language school or within the main "hot spot" cities like Tokyo. The JET Programme, after all, is an assignment that lasts for a year. You may be the kind of person who wants to stay for a little bit longer, or you may be the type of person who cannot stay there for too long and you only need a few months of experience. Whatever your reasoning may be, there are always other programs and companies that can cater to the needs that you may have.
What is the Expected Salary when Teaching English in Japan?
Now, everyone knows that Japan is one of the most advanced societies in the world. They are known for their wonderful culture, rich history, and continually rising economy. Can teaching English in Japan support your lifestyle, you might be wondering?
Well, that is rather dependent upon what kind of teacher you are or want to be. Part-time teachers, for example, cannot expect to earn the same salary as a full-time teacher. Those with more experience, or have a better grasp or understanding of the English language can also expect a higher salary. Where you teach – the city or the school – can play a part in the salary you can earn as well.
With all of that in mind, the rate that a TEFL or ESL (English as a Second Language) instructor can make from this kind of job in Japan ranges from 250,000 to 600,000 yen a month. That is roughly around $2,000 to $5,000 a month. With most rent and utilities at around 100,000 to 120,000 yen a month, that is easily a decent wage.
Larger cities and private language schools tend to pay more but it should be noted that the cost of living in these areas is also something significantly larger. More experienced teachers might advise big dreamers to opt for rural areas or smaller cities at first, if their aim is to teach at the "big leagues", so to speak, so they can save up and afford the lifestyle more comfortable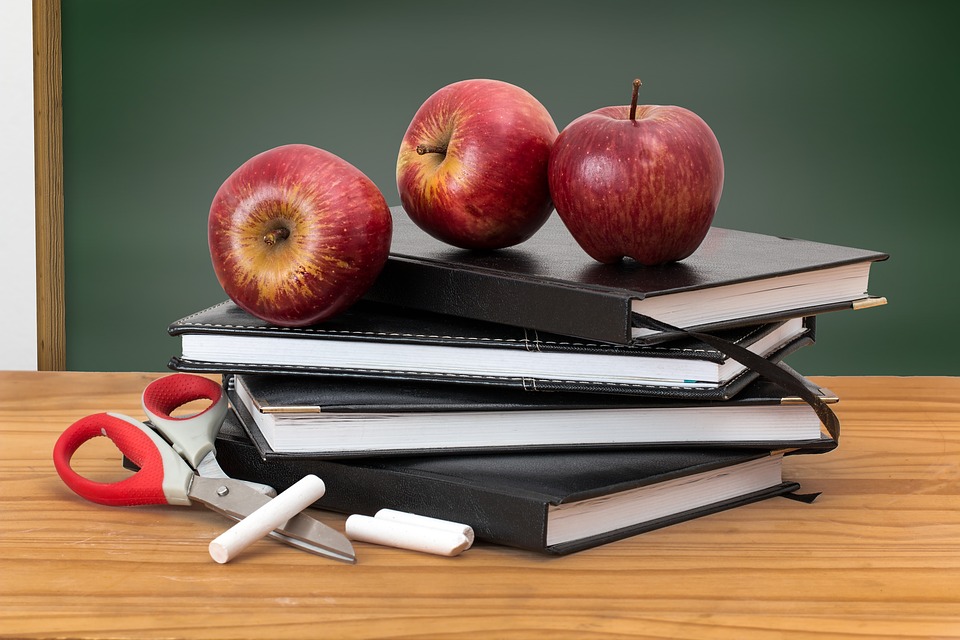 Work and Play: Can You Teach English in Japan for 6 Months?
The great thing about teaching English in this country is that you don't need to make it a lifetime decision. It isn't the kind of decision that you make that will reflect what will happen for the rest of your life—it can be just an experience if you want it to be. The choice is completely up to you. Perhaps you're the kind of person who is still figuring things out and you don't want to waste your time just sitting at home and twiddling your thumbs until something more interesting happens.
A temporary job in Japan, teaching English as a second language, can be an excellent way to get a few miles in your passport, and it would look great on future applications to higher education or other career options. It could show that you are well-travelled and well-rounded, which is always a bonus.
Japan is also such a great country to spend time in as, while they are greatly technologically advanced as a whole, they are also very much in tune with their historical background and their culture. Japan is, ultimately, one of the places in the world that have seamlessly blended in tradition with the modern age, which is no easy feat.
So if you choose to be a TEFL educator, you can rest assured in the fact that it will enrich you in every way and you don't have to commit to it if you find that it isn't the right path for you. Just as well, you can choose the opposite path and truly commit to the vocation. Either way, it's a win-win.
Short of a Diploma? Try Teaching English in Japan Anyway
The great thing about teaching English as a second language is that it doesn't always require an actual Bachelor's degree or training. Some programs will allow for you to become certified while you are still working on getting your degree, while others can accept just a TEFL certification.
Now, a TEFL certification is not 4 years at a school so you won't have to worry about tuition or lodging or grueling exams or anything like that. To become a certified TEFL instructor usually requires only upwards of 100 hours in lessons so you can know how to develop lesson plans, and so you can teach an English class effectively. After all, no one is born a natural teacher and second languages can be tricky.
Should You Teach English in Japan this Summer?
As one might be able to point out from the sheer number of programs available, there are opportunities about in Japan for those who wish to be ESL instructors. The thing is, you do not have to be an English teacher in Japan, even if you have the certification. There are also opportunities where this kind of certification is acceptable such as translation work. Japan, after all, is a hotspot not just for tourists but also for business investors. These are people who want an intelligent, globalized population and so they encourage people to apply and try their luck.
No Degree? There's A Way Around This to Teach English in Japan
Japan is also mostly rural, despite the emergence of their advanced technology. This means there are many smaller rural schools that are in need of teachers, each child eager to learn. One-on-one private English tutors are also required in some households or even companies, where the students are adults.
Teaching English in Japan could be an extremely fulfilling summer—forget the tourist traps and use the time to do something worthwhile not just for yourself and your future, but also for other people as well. So, if you want to try your luck and go for a job so you can teach English as a second language.
Other Programs to Achieve that Teaching English in Japan Dream
For one reason or another, you might want to look into different options so that you can be sure that your teaching English in Japan dream can come into fruition. Any smart person then knows not to put all of their apples in one basket—and that means not putting all of your hopes and dreams into one program. After all, JET can be pretty picky when it comes to the selection process and the pool is quite competitive as well.
Luckily, there are other programs that offer similar packages. NOVA, for example, is an excellent recruitment center that can place you in a TEFL instructor job, whether you want a contractual position for a year—or a career that could last you a lifetime. NOVA even encourages applicants that have no teaching experience to try their luck and apply to their program.
AEON is another great company that accepts applicants worldwide and all year-round if you are more into teaching English in Japan more for the experience of teaching rather than you want to make an entire livelihood out of it.
Much like the other programs, if you are one of the lucky ones who is selected then they will handle pretty much everything for you—your flight details, your furnished lodgings, et cetera. Your dream of living and working in the location of your dreams could be just a few clicks away. With AEON, however, while they take care of everything from your lodgings and transportation, you will not receive a regular salary. Rather, you will be compensated with 80,000 yen upon the completion of your first year. If you choose to prolong your contract, AEON may increase your compensation package.