A Brief Background on Narita, Japan
Narita is a small city located in the northeast part of Chiba Prefecture. Despite being one of the oldest cities of Japan, with traces of ancient life that predates the Jomon period, it is not as densely populated as other Japanese cities. In fact, the population density is only around 600 people per kilometer.
Local tourist attractions in Narita include parks, temples, night markets and other similar things that one could do or visit while in Japan. However, the real heart of Narita is the Narita Airport. Narita Airport is one of the Japan's biggest and busiest airports, and it also considered as one of the busiest airports in the whole world.
Narita Airport: The Heart of Narita
Narita Airport is definitely the pride of Narita City. Official slogan is "Narita: Connecting Japan to the World", and that is definitely true. A lot of premium and low-cost international airlines use Narita Airport as a hub, which is the reason why plenty of passengers fly to and from Japan through Narita airport. Before its construction during the 60's, Haneda was the primary port of entry for international tourists. However, as air travel became more and more accessible to the public, the needs for another airport that would shoulder a portion of the passengers flying in and from Japan became the only feasible solution.
At present, a large population of Narita earns their income through air travel related jobs such as aircraft maintenance, airport staff, among other jobs. While it is now a major source of livelihood for many, the locals of Narita have not been as welcoming towards the idea of having an airport in close proximity to residential areas. In fact, this was a major challenge that plagued the government of Narita from the formal announcement in 1966, up to the opening of its first terminal in 1978.
The negative backlash was so grave that in 1978, a few protesters sneaked into the construction and did extensive damage. This caused a few months worth of delay from the original timeline of the airport's opening. On the opening day of Narita Airport, there were around 6,000 protesters present. Most of them were violent, and this caused Narita Airport officials to maintain high security within the airport premises.
Coming from the first terminal construction, the capacity of Narita Airport slowly became insufficient to cater to air travelers. This is why additional terminals were constructed, with Terminal 2 officially opening in 1992, and Terminal 3 in 2015 to pave way for the increasing demand for economy carriers. A shuttle bus operating within Narita Airport serves as a connection among the three different terminals, however, since Terminal 2 and Terminal 3 are very close to one another, walking on foot is a possible option to get from one location to the other.
Travel Guide: Travel from Narita Airport to Tokyo
With Tokyo being the capital of Japan and the center of Japan's robust economy, it comes to no surprise that a majority of the travelers coming from the airports are headed to Tokyo; whether for business or for leisure. Geographically, Haneda Airport is much closer to Tokyo; however, this option is only for domestic flights since Narita Airport has more air traffic from international flights.
As mentioned earlier, Tokyo is extremely accessible using Narita. This does not necessarily mean that they are near in actual distance. In fact, the two areas are many kilometers away from each other. However, thanks to the advanced Japanese technology in mass transportation, there are time and cost efficient options out there.
JR East: Narita Express
The most popular method of transportation to transfer from Narita Airport to Tokyo is through Japan's major railway provider JR East. It has a dedicated line for Narita going to not just central Tokyo, but even further up north to Saitama, and further south to Yokohama.
Traveling to Tokyo through Narita Express line will cost around 3,000 Yen. It is quite expensive but well worth the amount as it is very convenient. Approximate travel time will only take from 60 minutes to a little over an hour. The carriages are also very nice; spacious and clean. The vibe inside a JR Express Train is very reminiscent of being inside an airplane.
Keisei Electric: Narita Skyline, Sky Access, and Main Line
Of course, there are also bullet trains connecting Tokyo and Narita Airport. The main railway provider for bullet trains is Keisei Electric, who operates three different bullet train routes that lead to Tokyo. The primary alternative to JR East is the Keisei Skyliner, which offers a quick and cheaper transfer to Tokyo station for only 2,480 Yen for 40 minutes. It is not just cheaper, but it is also faster. The only downside is that it caters to fewer stations that Narita Express.
The Sky Access line by Keisei, on the other hand, passes through more Tokyo stations. It is also way cheaper, with fares to Tokyo at the thousand yen range. The only two major draw back to taking Sky Access is that since it covers more stations in Tokyo, the travel time is much longer at 60 to 75 minutes. It also doesn't pass through Tokyo's main station, but instead only makes a stop at the adjacent Shimbashi station.
Similarly, the Keisei Main Line also does not pass through Tokyo station but passes through adjacent Shimbashi station. While the route is similar, it caters to fewer stations, at a more affordable price set at around 700 yen.
Shuttle Bus: Narita Airport Limousine Bus and Low Fare Buses
Tourists who are traveling to Japan through Narita may be in shock to hear that they will be riding a limousine to the airport, called the "Airport Limousine". However, don't be fooled by its name - while it is called an airport limousine, it is far from the luxury vehicles that celebrities usually ride. Instead, the airport limousine resembles any other ordinary shuttle buses in Japan. It is nice, like most of Japan's public transportation, however, it is nothing fancy.
The airport limousine is operated by the company Limousine Bus Japan, who is also responsible for providing major shuttle bus services in Haneda Airport as well. Since the service they offer is premium, fares are more expensive at 3,500 Yen. Those who find this too steep may opt to travel instead through a low fare bus instead. Usually, the fare for Economy buses is only at the thousand yen mark.
Airport Taxi
The last option for anyone traveling to Tokyo from Narita Airport is to take a taxi. This is not recommended as it is in no means time efficient, nor cost efficient. Anyone who's considering the remote possibility of taking a taxi from Narita to Tokyo must be prepared to make a dent in their wallet. A 60 kilometer trip to Tokyo via taxi will cost a whopping 20,000 Yen. This can even go up during times when traffic is bad. A taxi is also much slower than taking any of the high-speed trains.
Best Hotels Near Narita Airport
There are times when it is extremely convenient to check in at a hotel that is in close proximity to the airport since it allows the passenger to quickly head to the airport. A good reason to do this would be to catch red-eye flights. Since train service in Japan becomes limited after 12:00 MN to 1:00 AM, it may be difficult to catch these flights.
Luckily, there are several hotel options that are in close proximity to the airport. These hotels also vary from economy hotels to famous international chains. This allows travelers to pick a hotel that is well within their budget.
Hilton Hotels are probably one of the most popular hotel chains in the world. The U.S. based company who owns these hotels also operate into other continents, which is the reason why it is very popular. It also helps that they are associated with superstar Paris Hilton, infamous as she may be, she still manages to cause a hype towards Hilton Hotels.
Among the different hotels that are situated in close proximity to the airport, Hilton Hotel happens to be the most expensive. An average stay at Hilton would cost around 16,000 Yen, which is extremely steep. However, it offers several facilities which go beyond just basic lodging. Here, guests may opt to visit the indoor pool or eat at the different hotel restaurants that offer scrumptious cuisine options. Hilton Hotel also offers a shuttle service going to the airport, which is a typical service provided by hotels in the area.
Another hotel chain present near Narita Airport is Raddison Hotel, which is also present in a few countries - though nowhere near Hilton's number. It is a lot cheaper, at an average of 8,000 Yen only per night. The trade off for the much cheaper price are the facilities, however. Radisson does not have any in-house restaurants, indoor pools or any fancy amenities. Instead,
There is one hotel that stands within the premises of Narita Airport itself called the Narita Airport Rest House. It is a good option for tourists who are stuck in the airport area due to reasons such canceled or delayed flights.
For a hotel that only aims to provide basic lodging needs, it is quite expensive at around 8,000 Yen per night as well. For that amount of money, it may be better to spend the night at Radisson instead. However, it is still a decent back-up should Radisson be completely booked for the night.
Shopping at the Airport: Souvenirs, Goods, Tourist Map and Other Things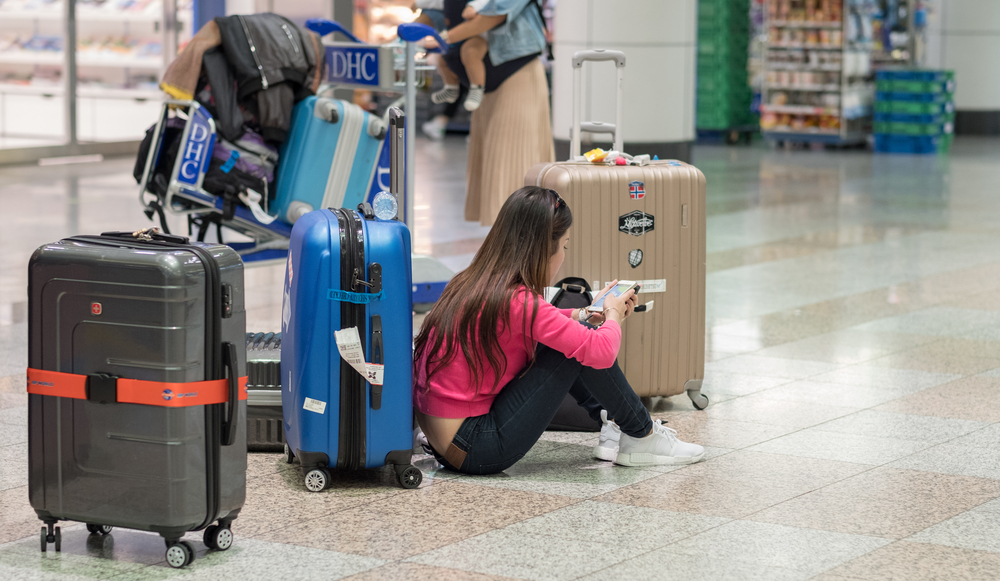 Travelers usually take the chance to buy various goods in the airport while waiting for their flight to kill time. More often than not, stores are strategically placed within the confines of the airport to attract tourists to go last minute souvenir shopping, buy trip memorabilia, score discounted branded items and show for homegrown Japanese brands. It is also a perfect opportunity to dispose of remaining yen which will be virtually useless once a person returns to his home country - unless he decides to have the currency exchanged again.
The most obvious stop for tourists is to visit Narita airport's duty-free shop. Usually, each international airport has a duty free shop which allows the travelers to buy goods free of tax duties; hence the term duty free. The largest shop within Narita is called FaSoLa, and it offers a wide selection ranging from Hello Kitty stuffed toys, to traditional Japanese handicrafts and popular Japanese snacks such as Pocky and Kit Kat. FaSoLa is also a hit among makeup junkies as they offer a good selection of high-end Japanese and non-Japanese brands.
One of the most popular brands within FaSoLa is Shiseido, as well as Shu Uemura, which are Japanese brands that are well-loved all over the world. That is the reason why both brands are extremely popular among tourists visiting Japan. Buying these cosmetics at makeup counters within the airport not just saves time, but also saves money. Aside from Shu Uemura and Shiseido, there are also western cosmetic brands like Giorgio Armani, Givenchy, and Yves Saint Laurent.
Aside from FaSoLa, there are plenty of other shops present within Narita Airport. Since it is large in size, there are several stores spread among its various multi-level terminals. It will be a struggle not to buy anything while within the airport as each floor of the terminal buildings are showered with shopping options, with each bldg wing tempting with discounted goods.
Arriving tourists can also maximize their time by buying necessities for the trip. Wifi and SIM card rentals are particularly popular in Narita Airport for tourists who want continuous internet access all over Japan. There is a wide selection of wifi rentals within Narita airport, so researching on price comparisons is a definite must. A map is also a must-buy upon arriving at Narita Airport, more so when traveling without a tour group.