The fashion world is dynamic and ever changing and differs in taste from country to country. What would be deemed as stylish and hip by one culture may not be necessarily the same as the other. The ways people find to dress themselves up are innumerable and oftentimes ingenious; coming up with different ideas and means of self-expression.
Often, these ways of expressing oneself through fashion get picked up by crowds of people, turning it into a trend. These "looks" can be inspired by advertisements, the media, powerful figures; i.e. a celebrity from a movie or television show, the fashion industry, or even through a quirky online meme/social media. Styles are fluid and trends keep changing, so everyone are free to dress themselves up to fit a certain category of fashion, and identify with the lifestyle that sometimes comes with it.
These genres of fashion, though generally different from each other when it comes to an international basis, still have some similarities. The scene, goth, or emo fashion could be compared to Japan's visual kei style. Another example is how the boho chic expressions are like (but not completely) the Mori Girl look.
The Definition of Mori Girl
The word "mori" is romaji for the Japanese word "jungle". In this case, it's supposed to mean forest – so when put together, it says "forest girl". It's gender specific, but boys can wear this style as well if they want. Forest girl is a personal aesthetic that is popular in Japan and originated from there. Then again, the kind of "mori" that the aesthetic appeals to is supposed to be a European forest.
The Origin of Mori Girl
The beginnings of the mori girl subculture and aesthetic took off as recently as 2007. It can be traced back all the way to a manga series called "Honey and Clover" written by Chica Umino. This manga has a character named Hagumi Hanamoto; Hagu for short. In the manga, she is an 18-year-old (though people sometimes think she's a child because of how she is illustrated) sweet, blue-eyed, blond-haired girl who goes to school in Hamadayama Art University in Tokyo.
Hagu's character was later adapted into both a television series and live-action movie/feature film. Its director, Masahiro Takada worked to make a screenplay with Masahiro Takada and Masahiko Kawahara. They then cast actors for the different roles, choosing Yu Aoi to play Hagu. Honey and Clover premiered at cinemas during the 22nd of July 2006, but only hit international shelves in 2007. By then, everyone had fallen in love with the off-beat fashion, character, and personality of Hagu – specifically the way Yu Aoi portrayed her.
The Embodiment Of the Mori Girl
A mori girl is not just a look, but a subculture. There are certain traits specific to the idea of mori girls. Some of these include being whimsical, delicate, quirky, and down-to-earth. Anything that embodies this, whether it's how you clothe yourself, how you act, your hobbies, job, or passion, you can be a mori girl in so many ways.
The Style of Mori Girl Fashion: A Hit Around The World
While some fashion trends in Japan still alive, the mori girl look is appreciated by many different people around the world. This is because of the hint of western influence that it carries, toned down and earthy colors that are easy to the eye, and clothing pieces that can be bought from almost any department store, and easily put together to form the mori girl ensemble.
A mori girl outfit is perfect for the cold weather because it usually entails lots of different layers of clothes, long sleeve pieces, and sometimes, mismatched colors. Examples of colors used are usually on the pale side; faded yellows, browns, latte, light moss green, pastel pink, with the occasional hint of sapphire or ruby. The pieces that entail a mori girl outfit are usually soft, personal (anything handmade) and feminine, such as fabrics with floral print or lace.
Ultimately, the goal look of the mori girl aesthete is to look a little wild, yet practical. The forest girl would, no doubt, live in a forest – and should look like she does. Comfortable clothes such as boots, leggings, loose cardigans, baggy pants half-folded up, and cotton material dresses are usually a staple. Throw in a disheveled, knitted sweater or scarf for when the weather gets chilly – and you've got yourself the classic silhouette mori look.
Kinds of Shoes to Pair with Your Mori Girl Outfit
Shibuya and Shinjuku in Tokyo are two of the world's pinnacles of avant-garde fashion, so it's no surprise that there is a counterculture movement when it comes to this. Mori girls would never be caught wearing 3-inch stilettos – those are just too uncomfortable, no matter how amazing they make you look. Instead, mori girls go for what feels good, what feels right – their favorite pair of worn out sandals (during the summer), closed toe shoes, or snug boots will do the perfect job.
Pairing shoes with some cute stockings or snug, thick socks also make a big difference. Light, airy patterns of flowers or anything that looks faded is sure to add a great touch to your forest-themed frame. Socks that bulge out of your footwear also make great for walking around.
Makeup – Yes or No?
Because the entire look is based on what's natural, make up for the mori girl is little to nothing. Just a bit of powder on the face, some lip balm, and a little bit of blush, and you're on your merry way. Then again, you could go for a more sophisticated look if your mori girl motif is mixed with a different aesthetic. There is a dark mori girl ensemble, which does entail some darker makeup and more somber-colored clothes.
Accessories Are Key
Everything from the bags that you pair your outfit with, the nail polish you use (or lack of), the earrings, bracelets the makeup, and even the scent that you put on helps you define your mori girl look. They key motifs you're looking for when it comes to picking out designs for your accessories are dainty, checkered, polka-dotted, animal, and vintage themes, and anything that has to do with them.
Surround Yourself with Nature
Being a mori girl doesn't even have to be just about the looks. It can also be about how you decorate your room. The mori girl style uses a lot of natural elements, such as plants (usually flowers, cacti, small potted plants and stuffed owls or bears). You can pick your phone case out to be made from a special kind of wood; for your perfume to be the musky smell of wet leaves,
Attention? No Thanks
Other styles that are considered high fashion on the streets of Tokyo draw a lot of attention. You could consider these styles a bit aggressive. From varying fashionable expressions like their brightly colored wigs, striking makeup, and (sometimes) strangely tailored costumes, they gather looks on the faces of people passing by, interested in all the details and uniqueness of what they're wearing. This is a very far cry from what a mori girl would want when she thinks of her outfit.
Mori girls dress for comfortability, both in terms of their clothes and how good they feel about themselves when wearing them. Vintage clothes from any era, be it the 50's all the way to the 90's, are welcome to be added to complete the ensemble.
The Personality of the Mori Girl
Sure, the "mori girl" theme comprises a look that you create out of putting together the right clothes. However, it also comprises personality. A mori girl would have a gentle aura about her, however, she never relies on anyone to supply her with happiness, as she values independence and sets out to enjoy nature while being on her own.
Mori girls are in touch with nature, and this is apparent in the way they behave. They are intelligent, have a generally calm demeanor, and aren't overly concerned about the way other people perceive them. They are found in coffee shops reading their favorite books or relaxing in the park with a friend or two.
Different Kinds of Mori Girl Aesthetics
As with much of fashion, one trend can morph any which way its wearers want to morph it. This is why there are over 60 different kinds of mori girl varieties. As for a couple of examples of these, there's "dark mori", whose type includes the more occult and paranormal aspect of the woods. They embody the mysteriousness of the forest at night, and the shaded, occult-related world.
Then there's mori Lolita, which is much more put-together than your normal mori-girl look. Their outfits, hair, and makeup are perfectly planned with a touch more detail to the design of the dress (more old-fashioned and Victorian) as well as their accessories (clock necklaces, pendants, a flower clip in their hair).
Where You Can Shop for Mori Girl Clothes
There isn't any exact store (online, at least) that sells specifically mori girl themed apparel. This is where the challenge comes in; you can look at other people's styles and photos of their expression of the subculture, and take hints from there. Because mori girl isn't an aggressive or extremely unique/loud kind of clothing, you'll surely be able to find some garb in the nearest department store near you. Brand doesn't really matter, but for reference sake, there are many great mori girls finds in popular retail outlets like Forever21, Uniqlo, and H&M that go for a few USD.
You can start by looking for outfits and ideas in sites like Pinterest or Tumblr, as they can give you very specific things to watch out for (from boot designs, bag suggestions, and even mittens). You can put together your look (though it may not necessarily look the same), at least you also get a feel on how to put together a mori girl attire yourself.
How To Do Your Hair To Look Like A Mori Girl
Loose or braided is the way to go when it comes to this avenue of style. Many popular mori girl getups feature a woman with wavy, brown, and ever-so-slightly disheveled hair. It doesn't matter if your hair is curly, short, straight, or long, just let it all fall naturally.
If letting it all hang isn't your style, you can opt for tying it up in an unruly bun, or braid it in any way you like. Avoid dyeing it and styling it with tools such as blow dryers or a curling iron. As much as possible, don't put too much product. Whatever your hair really looks like – that's the perfect mori girl hairstyle already. Add a few flower-themed headbands or clips to accentuate it, if you'd like.
A Checklist Of Must Have Mori Girl Hobbies
Now that you've got the garb down to pat, it's time you do activities that the subculture embraces. Because a mori girl is attuned with nature, you can appreciate the beauty of nature as well. How? It's relatively simple – here's a list.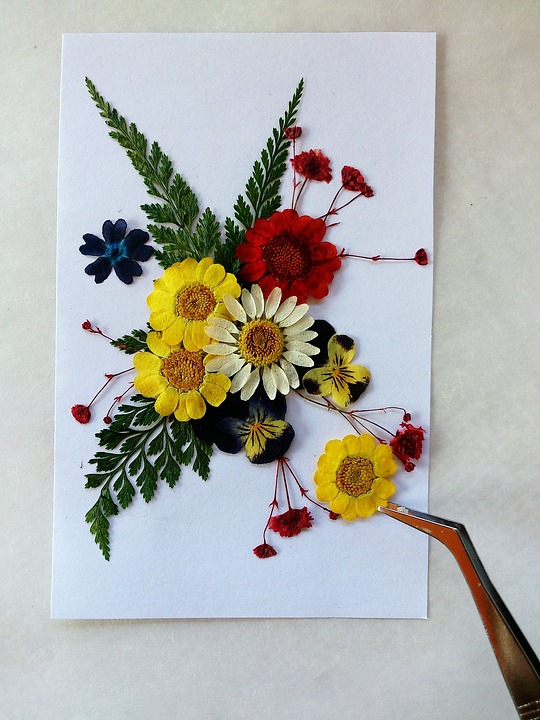 If there's a forest near you, you can go and look for wildflowers; understand what species they are, and collect your favorite ones. You can buy a flower pressing kit and learn the art of preserving its natural beauty throughout the course of time. Try your hand at learning how to paint different flowers with watercolors or freehand draw animals and insects with colored pencils. You can take a trip to the thrift store and go hunting for vintage trinkets, clothes, and knick-knacks to add to your collection or decorate your room with.
While you're at it, buy a few plant seeds (which ones are up to you) and grow your own garden at home. If that takes too much commitment, you can go camping with your friends – even just for a day – and have a picnic in the woods near your house, and end your day by sipping on one hot cup of your favorite tea – or two.
Being a mori girl isn't restricted to having the look cut out, or doing these activities. It's a philosophy of embracing nature and life, as well as a lifestyle of looking good, while at the same time staying comfortable and true to yourself.