Samurai movies have long been popular even before the rise of Samurai X within the past decade. The popularity of samurai movies, even way outside of Japan, is a reflection of the western world's fascination with Japanese culture. Coming from centuries of feudal warriors, the samurai's were an integral part of the ancient Japanese' lives. Their purpose and existence pique into the interest of human viewers. The setting for samurai movies also paves way for the use of magnificent olden days of Japan setting.
Notable Classic Japanese Samurai Films of All Time
Of course, before going into foreign international films, it would be best to look into films that have been made by the Japanese. After all, nobody can capture the accurate historical representation of the Japanese more that the Japanese themselves. Hence, it would come to no surprise how impressive the film selection is when it comes to the samurai genre in Japanese films. Non-Japanese speakers should fret not, as the advanced technology has made it easy to download and embed subtitles into films, making non-English films easily comprehendible. Access to foreign films are also much easier now compared to the past decades, thanks to different modes of Internet-powered services such as file sharing or streaming.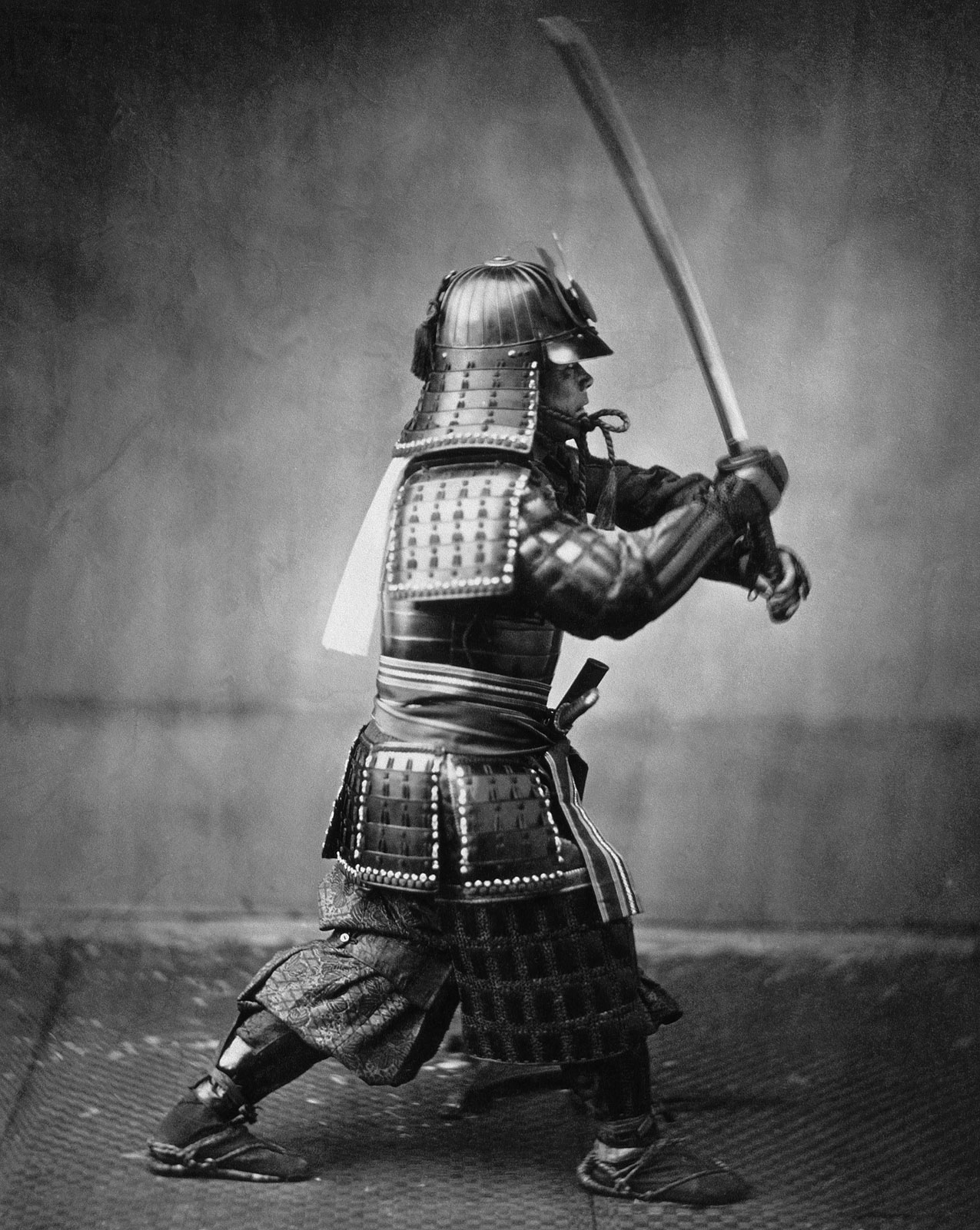 Since samurais have been known throughout Japan's long history, it is not surprising that some of the first few colored films in Japan are of the samurai genre. Even from the 50's, there have been quality samurai films made and produced by the Japanese, and they still remain popular among the Japanese audience up to this day.
One of the classic cult favorite movies for Japanese samurai movies is the film entitled Seven Samurai. This film has been around for more than sixty years already, having been released during the year 1954. A lot of the efforts that went into this movie came from the blood, sweat, and tears of Japanese filmmaker, Akira Kurosawa. The film itself is set 1587, which was a time when feudalism in Japan was at its peak - prior to its unification. The premise of the story follows a group of village farmers who desperately hire seven rouge samurai's, called "ronins" to protect them from bandits who always come after the harvest season to steal their crops.
This film, despite being released fifty years ago, still remains to be the ultimate samurai movie of all time. Despite having easily been overshadowed by better digital effects in much newer films, the basic plot of the film remains unparalleled. In fact, the popular movie rating site Rotten Tomatoes who is notorious for honestly rating movies have given this films a massive thumbs up. The popularity of this film at present time is also further justified by the fact that this movie is still being remade, reworked, and referenced by many current films.
Akira Kurosawa is definitely a master of samurai-themed movies, as another one of his films has been embedded into the Japanese' hearts as one of the best samurai films ever. This film is entitled Rashomon, and it actually predates Seven Samurai by four years, having been released in the year 1950. During the film, Kurosawa worked very closely with his production team in order to master the visual effects, stunts, and other elements that make a quality film. Meanwhile, the film's plot itself borrows the title and several elements from a short story of the same title - Rashomon.
The film is interesting, as it aims to engage and invoke the thought process of its audience. The plot revolves around various characters who have experienced the same incident. This drives the various characters of the film to provide their own subjective, alternative, self-serving and contradictory versions of the incident that happened to them. In fact, this film is more of a period drama rather than an action film.
The success and popularity of Rashomon is one of the major contributors to putting Japanese films into the international spotlight. In fact, this film has won several enviable accolades from all over the world. Among its many awards, several come from the Venice Film Festival in 1951, as well as an Academy Awards way back in 952, where Rashomon was able to win an honorary title during the 24th Academy Awards. Similar to Samurai Seven, it's popularity is still on-going, and it is considered as one of the best films of all time, even beyond the Japanese genres. Rashomon's success is an indicator of how well the next Kurosawa samurai movies would fare.
If two highly-acclaimed films were not enough to believe that Akira Kurosawa was a genius at creating compelling Japanese samurai movies, perhaps a third film is required. The third film on this list of top Japanese samurai movies of all time is entitled Ran. Much like the first two films, it is a masterpiece of filmmaker Akira Kurosawa. However, this film is released three decades after the first two movies in this list. This film also happened to be a combined effort with French film producers. The joint venture occurred between Nippon Herald Films driven by Kurosawa and foreign producers Herald Ace and Greenwich Films.
The film, unlike the first two, focuses on a tragic plotline and story inspired by western elements. The title of the film Ran is fitting, as it translates to "Chaos" in Japanese. The film stars Japanese actor Tatsuya Nakadai as an aged warlord who decided to give up his throne as ruler. This move was supposedly in favor of his three successors. However, much to his dismay, chaos ensued afterward.
The film is a magnificent fusion of east meets west culture. On one hand, there are elements borrowed from the Shakespearean drama entitled King Lear as this film serves as a loose adaptation of it. On the other hand, it contains elements inspired by the life of a real feudal lord named Mori Motonari. Mich like Kurosawa's earlier films, this has also received wide acclaim from both the local and international community. Ran was considered as Kurosawa's last masterpiece, and popular opinions arose that this film is his ultimate finest achievement - as if his earlier films were not successful enough.
The total cost of creating Ran is not a joking matter. The budget of the film was set at $11 million. By Japanese film standards, this was already a lot of money. In fact, Ran was deemed as the most expensive Japanese film during that time. The public was extremely hyped for this film, having an advance screening on May 31, 1985, coinciding with Tokyo's International Film Festival. A month later, on June 1, 1985, the film was set for release in all of Japan.
Given that the film had been produced at least three decades after other Kurosawa masterpieces, it comes to no surprise that the film's cinematography, costume, and other film elements have been more advanced as well, compared to its earlier predecessors. In fact, a lot of its production crew won accolades from international awarding bodies. The custom designer, Emi Wada, who worked on the costumes for this movie won an Academy Award. Meanwhile, the composer also received awards from the musical scoring of the film.
In between Ran, Samurai Seven, and Rashomon, there are still other samurai movies from filmmaker Akira Kurosawa that are definitely worth watching. Some examples of these films are Yojimbo from 1961 and Sanjuro from 1962, which feature the same lead character in two connecting stories. Throne of Blood is yet another Kurosawa masterpiece from the same genre from 1957. Similar to Ran, it also takes inspiration from western elements, specifically Shakespearean tragedy. These films go to prove how much Kurosawa mastered the art of creating excellent jidaigeki or period films that focus of samurai protagonists.
Of course, the Japanese samurai genre would not be complete without anime. There are plenty of notable anime in Japan that focuses on samurais. One of the most acclaimed, not just in Japan, but all over the world is Samurai X. Its popularity was widespread that plenty of the millennial age group has watched this anime series at least once. The series focuses on Kenshin Himura, who was previously a samurai but has turned his back from his assassin ways. The premise of the television show ultimately depicts how someone can successfully overcome his dark past, and live anew.
Popular Japanese and English Samurai Movies from the 2000's
While it is a known fact that most samurai films are set in Japan, one of the recent movies in the samurai genre that has been positively received is the Last Samurai, which was shown in theaters last 2003. Even the cast is surprisingly western, given the fact that the majority of the cast were Americans. The main protagonist in the film is played by Tom Cruise, who is far from being Japanese himself. To add to that, a majority of the of the movie was filmed in New Zealand.
Despite all of the western elements inserted into the film, it still manages to stay true to the Japanese values, culture, and tradition that the film tries to portray. In a way, the Last Samurai is such a unique film because it presents the Japanese samurai's struggle to adapt to the changing times. This is because the film was set right at the dawn of the Meiji Restoration, with Japan finally opening its walls to foreign influence and modern ideologies. It is definitely an all-in-one film as it successfully deals with issues between friendship, romantic love, and love for one's country.
Another memorable samurai movie that was released in the 21st century is The Twilight Samurai, which was released last 2002. Unlike The Last Samurai, this film is purely Japanese, with Yoji Yamada as its director. It also draws inspiration from a short story called "The Bamboo Samurai". Unlike most samurai films which bank on action and fighting scenes, the film touches the most on viewer emotion as they follow the life of a low-ranking samurai named Seibei Iguchi. The protagonist Seibei is an unfortunate character who is continuously plagued by an unlucky turn of events.
The Twilight Samurai received so much acclaim in the year of its release, earning nominations from several movie awarding bodies such as the famous Academy Awards. In Japan, the film was positively received that it earned a whopping 12 awards in the local Japanese Academy Awards, which include screenplay, acting and picture awards.
New Releases: Samurai Films of 2017
It is already 2017, and yet, the genre of samurai movies still remain to be as popular as ever. This comes to no surprise as samurai movies can really reach out to a wide range of audiences. From families having a bonding over action packed movies, to lovers one a Friday night movie date, to individuals who are just looking for interesting films to watch - samurai movies truly are for everyone's enjoyment. Of course, this would exclude extremely violent and gory samurai films since they are not meant for children and may upset some viewers who are not averse to these kinds of films.Nevertheless, there are plenty of samurai movies coming out in the past years that are not just filled with action, some tackle romance, adventure, and even comedy.
One of the popular releases for 2017 is Blade of The Immortal, which stars one of Japan's most popular actors, Takuya Kimura. He portrays an immortal samurai who is perpetually engaged in bloodbath. News of the film circulated quickly upon the announcement that it would be filmed at one of the most prestigious film festivals in the world - the Cannes Film Festival.
However, it was screened as a non-competing entry, which means that it would not qualify for any awards. Judging from the trailer alone, the film shows heavy violence so parents may want to limit younger audiences from watching the film.
Another popular film release for 2017 is the movie Tatara Samurai, which follows the story of a blacksmith who leaves his profession to train and become a samurai. The film explores the challenges that he will face along the way, making him think twice if he did make the right decision to want to become a samurai. The film was originally released in 2016 in Japan, but it has been released internationally in 2017. Based on reviews on the popular site Rotten Tomatoes, Tatara Samurai is a good jidaigeki or period film.