Hakuba-mura village (written as "白馬村", known as Hakubamura) is found in Nagano Prefecture's Kitazuumi district. Its total area measures 189.36 square kilometers and has a population of 8,789 people as of October 2016. Because of its where it is situated, it's the go-to place for avid skiers and winter sports fans.
A Comprehensive Guide to Hakuba, Japan
Considered to be one of Japan's premier alpine resort destinations, Hakuba can be reached from Tokyo in about three hours by bullet train. Consisting of 11 separate and significant ski resorts that offer a combined total of over 200 ski runs, Hakuba provides over 100 chairlifts, the highest number for a single ski region anywhere in the world. Hakuba Valley's 11 ski resorts supply a wide variety of alpine terrain that not only satisfies novice as well as expert skiers but are also perfect for enjoying an exhilarating winter holiday with family and friends.
Apart from offering an impressive array of winter sports amidst a spectacular view of Northern Japan during ski season, Hakuba also boasts of wonderful opportunities to enjoy nature at its finest during its green season. The Japan Northern Alps presents some of the most challenging trekking and mountain climbing sites for the adventurous.
Popular Places on the Map of Hakuba to See
When one is not skiing, some of the popular places to visit in Hakuba include the snow monkeys of Jigokudani Monkey Park. Only 1-1/2 hours' drive from Hakuba, visitors can observe over 200 snow monkeys wallow in the hot springs. The monkeys have grown familiar with tourists and will allow them to get close enough for some fascinating photography.
Another popular and worthwhile place to visit is the Nagano Zenkoji Temple, Nagano City's main attraction, which has a significant national historical value because it has the distinct history of introducing the first Buddha image to Japan in the 7th century. Below the temple, visitors may experience the unique adventure of walking through underground tunnels in utter darkness. Outside the vicinity of the temple, the local streets provide a revealing view of the traditional Japanese architecture and way of life.
The Matsumoto Castle aptly named the "crow castle", Matsumoto Castle was built about 400 years ago and is famous for its black exterior and is known to be Japan's oldest donjon castle. Encircled by cherry trees with a breathtaking view of the Japanese Alps, Matsumoto's stunning traditional architecture is a must-visit for Japanese as well as overseas tourists. For those who enjoy wasabi, the Daio wasabi farm is the place to taste all the different kinds of wasabi, including the uniquely special wasabi ice cream.
Avid mountain climbers and serious hikers must not miss Mt. Shirouma, the 26th tallest mountain in Japan and the highest peak in the Hakuba section of the Hida Mountains. The Hakuba Ski Jump Area, Valley. For those who want to get a feel of old Japan, Suzaka is full of traditional architecture. Neighboring Obuse, where the world-famous woodblock artist Katsushika Hokusai hails from, is also renowned for delicacies made from the local claim-to-fame, chestnuts.
Lastly, don't forget to visit Zenkoji, - a 7th-century Buddhist temple, which became famous in the battles between Uesugi Kenshin and Takeda Shingen during the 16th century
Great Places to Eat
Over 100 restaurants and bars abound in the Hakuba Valley featuring Japanese and international cuisine, with the most number of eating places concentrated in the Wadano/Happo Village around the Morino Lounge. Other areas noted for good cuisine are Echoland and the Hakuba Station area. Among the top recommendations are:
Kobeya--For Wagyu beef and Yakiniku (thin slices of beef and vegetables cooked at the table on a gas burner) fans, this is the place to go! Great food, pleasant atmosphere, with free pick-up and drop-off may be provided.
Humming Bird—Great home-style cooking. The cuisine is a mix of Japanese and western dishes served in a welcoming atmosphere.
Sari-Sari –Known for its Okonomiyaki (Japanese pancake), the restaurant provides a good introduction to Japanese pub food. Japanese Izakaya style cooking is served. Great place to have late night beers.
Mimasakatei—A rustic log cabin setting with good cheap food and a great atmosphere. It's well- known for its classic warm winter Japanese food like Oden or Shabu-Shabu.
Ogino's Steak House & Bar—Hakuba's home of the world-famous Wagyu Beef, whose high percentage of unsaturated fat imparts a flavor and juiciness that has made it Japan's gift to steak lovers! Ogino's offers a wide variety of other steaks as well as fresh fish and vegetarian dishes.
Hakuba Ringoya—Open only for lunch. The noodles are made fresh daily with a variety of sauces available to dip the soba in. Savor all 3 dips including the walnut, daikon and the traditional soba sauce with the "Soba Sanmai".
Roots Café—For vegetarians, this place is Hakuba's only wholly vegetarian restaurant and organic café that serves delicious and healthy lunches.
Hie—Hie offers delicious food at reasonable prices with classic Izakaya atmosphere. A variety of small dishes is served and shared in a table with ample servings of sake and beer—a great way to sample different and new Japanese dishes. Don't miss the "basashi", the Hakuba house specialty!
Denenshi—Arguably the best fine dining restaurant in Hakuba at the most reasonable prices! The atmosphere is impressive and great care is given to every dish by a very talented chef.
Kikyo-ya—The original sushi restaurant where the ambiance is great and where Fugu or blow-fish is served. Fugu or blowfish carries a deadly toxin and only specially-trained chefs are allowed to prepare it. Considered a delicacy, Fugu is rarely served and needs to be ordered 2 days in advance.
Emu—Emu is known for okonomiyaki, sometimes described as a Japanese pizza or savory pancake. It's comprised of a bowl of vegetables, meat or seafood batter which the diner cooks on a grill! Gyoza, ramen, yakisoba and other popular Japanese dishes are also served.
Shoya Maruhachi—Kaiseki is the specialty of Shoya Maruhachi. A type of art form, Kaiseki balances the taste, texture, appearance and the colors of food. Only fresh seasonal ingredients are used to enhance the flavor. The restaurant is in a beautifully restored 17th-century farmhouse. Free pickups and drop-offs are offered as long as passengers come in quantities of more than one person (groups of 4 or more.)
Fun in the Snow: Other Winter Activites in Hakuba
Experience the beautiful mountainsides of Hakuba safely during winter with an experienced guide. Try some snowshoe tours with adventurous nature walks through pristine forests surrounded by snow meadows and evergreens or challenge yourself with some alpine hiking.
For great non-skiing excitement, race around figure-eight courses in snow dune buggies or ride on a free drive area in wild abandon. Join one of the most exciting winter festivals in Japan—the Dozojin Fire Festival in Nozawa Onsen—which is held yearly on January 15. Witness the locals pray for health, good fortune, and a bountiful harvest for the succeeding year.
Hakuba: The Best Place in All of Japan to Ski
Hakuba is in the beautiful Northern Japan Alps of the Nagano Prefecture. Undoubtedly one of Japan's stand-out winter resort areas with abundant snowfalls and excellent powder conditions, Hakuba is the longstanding top choice of skiers and avid snowboarders from around the world. What makes Hakuba such a popular skiing place? Visitors who have been to this site claim that the slopes are gentler, the snow is softer, the mountain view is better and the crowd is sparse.
There are 11 ski resorts (among them, Shiga Kogen Ski Resort) offering over 200 ski trails that are well-suited to beginners and intermediate skiers alike. There are also steep groomers to challenge advanced skiers and snowboarders. Hakuba is blessed with an average of 11 meters of soft, powdery snow per season with long, gentle slopes.
Different Ski Packages to Avail of in Hakuba
Ski vacations can get expensive. For those who want to come skiing in groups, there are options all over Hakuba that can give you great value for your money. There are websites entirely dedicated to giving you ski packages that will surely make you glad you spent it on them.
One of these companies is Ninja Ski Packages, which makes sure that your money properly spent. The package includes picking you up from the airport to different rental options. The best part is, there are no hidden fees, as they give you a quote calculator that is suited to your vacation preferences and specification. Another advantage they have is that there are many payment options – one of them being PayPal.
A website called Travel Snow can also help you get great deals from other sources and is worth comparing rates up against other companies.
Hotel and Ryokan Accommodation Recommendations in Hakuba
Staying in Hakuba? The top 3 hotels around the area are Hotel Sierra resort Hakuba, Hakuba Tokyu Hotel, and Hakuba Onsen Ryokan Shiruomaso.
With a 4.5 out of 5 rating and 231 mostly positive reviews, Hakuba Tokyu Hotel offers a shuttle bus that can take you to and from the areas to ski in. Its rooms are large (even twin versions), and it has an onsen that you can dip in after a tiring day of winter sports. A night's stay here costs 21,894 yen. Hotel Sierra resort Hakuba follows with 426 reviews, a steady 4.5 out of 5 rating, as well. It's a tad more expensive, but its luxurious and cozy amenities make it very worth it.
Lastly, Hakuba Onsen Ryokan Shuroumaso has a rate report of 5 out of 5 stars, by 137 reviews. You can get a room here for a hefty 31,785 yen. It's a ryokan, so the experience is different from a hotel, and gives you a more locally-inspired accommodation experience with their food and service.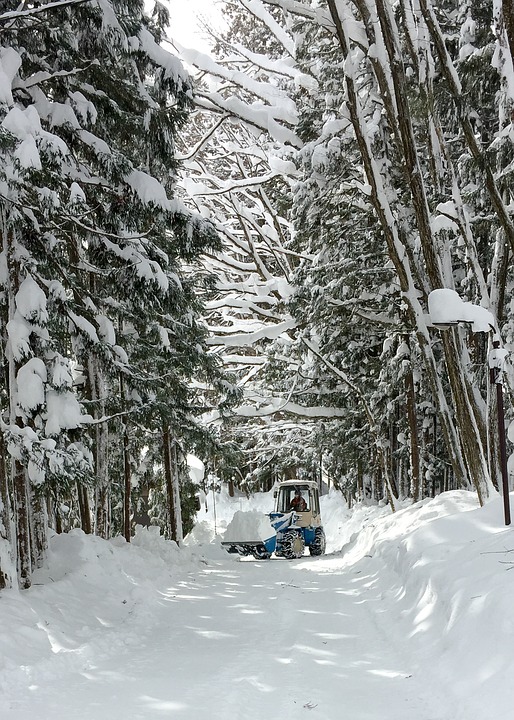 What is the Weather Like in Hakuba, Japan?
The reason Hakuba is known most for its winter activities is that it can get extremely cold here during the winter, more than other places. Every year, 11 meters of snowfall on Hakuba grounds, most of which do so during January and February; their coldest months of the year.
Hakuba is classified as being a humid continental climate. This indicates that Hakuba's weather patterns can tip to both extremes. During summer, it can hit temperatures of up to 28 degrees Celsius with humid, rain pouring down, while in winter, it can reach as low as -7.5 degrees Celsius, perfect for thick snow.
What is Fun to Do During Summer?
Hakuba is known for people flocking to it during winter time because of the great amenities it has involving snow. However, Hakuba also makes for a great summer destination. Hakuba during July to September looks nothing like the wintery wonderland it is during the colder months. The mountains usually laden with ice are now a lush green and are perfect for mountain bike riding and hiking.
If you want something even more extreme, you can go canoeing and waterskiing at Lake Aoki. Those who prefer a more relaxed way to enjoy the lake can have a picnic by the cool, rushing waters.
As for the most daring visitors of Hakuba during summer, there is the rare option to paraglide (strapped onto an instructor), and see the scenic beauty and mountain tops from hundreds of feet up in the air. The company that is known to host this activity, Hakuba Lion Adventure, lets tourists in on the fun too with help from their English instructors.
Where is the Nearest Airport in Hakuba, Japan?
There are many ways to get to Hakuba, as trains and public transportation are easily accessible. However, Hakuba's nearest airport is Narita. So, if you're coming from the airport, you can take the Narita Express to Shinjuku in Tokyo, and from there, head to Nagano. There are still many options you can take to do so, but the Shinkansen Bullet Train is the fastest. From Nagano to Hakuba, you can take an Alpico bus for 1,500 JPY, with the first trip at 8:20 A.M. You can also take the train to Hakuba.