Japan is a diverse archipelago, segregated into many regions, wards, and cities. Just like most countries, some of its cities are larger and more technologically advanced. Many of these cities are left to live in the shadows of more popular cities, even though they have so much to offer those who give themselves a chance to tour the area.
What attracts attention to a place is novelty and uniqueness. If a city has a certain quality, special site, product, or natural wonder that is unlike any other, that is what is key to beckoning others to come over and travel there. One underrated city tucked away in the middle of Shiga Prefecture in the Kansai region, is Hikone.
What Is Hikone?
Situated directly to the right of Lake Biwa, Hikone-shi (彦根市) holds a castle that is designated as one of Japan's national treasures, and there are only four castles (including this one) designated as such in all of Japan. February 11, 1937, is officially when Hikone was incorporated as a city.
Fast Facts About Hikone – Population, Economy, Politics
Hikone's total area spans 196.84 square kilometers. It has a population of 113,349 people, with a density of 580 square kilometers, recorded as of October 1, 2016. The symbols it uses to represent itself among the other cities are the Tachibana Orange for its tree and the Iris as its flower. It adheres to the Japan Standard Time for its time zone. The person who is Hikone's current mayor is Takashi Okubo, and he has been Hikone's mayor since May 2013.
During the early 2000's, Japan merged many towns together to form simpler sections, and Hikone was about to be merged with Taga, Toyosato, and Kora town from the Inukami District. This proposal did not pull through, as many opposed this merge, but the possibility of it happening in the future still exists.
Hikone Specialties
This city is known for producing textiles, Buddhist altars (butsudan), and tires, as famous tire company Bridgestone manufactures its tires here. It is also known for being the headquarters of many supermarket chains, such as Ohmi, Fujitec, and Heiwado.
The Mascot of Hikone
Japan is known for using mascots to help represent their prefectures and cities. As for Hikone, that mascot's name is "Hikonyan". Hikonyan is a relatively new mascot, made in commemoration and celebration of Hikone Castle's 400th anniversary just last 2007. The word "Hikonyan" is made from a combination of two words; "Hiko" from "Hikone", and "Nyan", the Japanese onomatopoeia of a feline meow. Hikonyan is a white cat wearing a samurai helmet that was particular to the Li family. It was derived from a local legend that sparked the creation of the "Maneki Neko", or lucky cat charm, where a cat beckoned a wandering samurai out of danger (a bolt of lightning) and saved his life. Hikonyan is used mostly for tourism purposes.
A Love for Carrom
Economy and production aside, Hikone is also known for its distinct endearment towards carrom, which is a table game that is a fusion between air hockey and billiards, enjoyed by both kids and adults. Though it's considered an old game that the Japanese have been playing since the late 1800's, families still come together to play Hikone Carrom, which is different from normal Carrom.
The board used in Hikone Carrom is smaller (60 cm) than the usual Carrom boards used (74 cm). The Hikone variant also has bigger pockets. Though this game was made known to Japan during the last years of the Meiji period a British national, it became more popular during the Taisho period when an American national brought it in. Though it used to be called "tossing ball board", as well as "fighting ball board", it is now simply known as "karumo" (カロム).
The History of Hikone
In 1603, Li Naokatsu ordered for the construction of the Hikone Castle, or "Hikone-jo" (彦根城). Because Japan was undergoing a period of war and instability among its states, the castle would only reach completion in 1622. When the castle was initially constructed, feudal warlords were deemed the most powerful in the hierarchy, and li Naokatsu was the son of one of them – a man named li Naomasa.
The Construction of Hikone Castle
Not long after, the Tokugawa Shogunate took place, and lands owned by Naokatsu were taken away from him in the process. At that time, the area of Hikone was a part of the Omi province. As the years passed by, Naokatsu's brother, Naotake, rose into power over Omi province and concentrated on completing the castle his brother had started so many years ago. As for its construction material, they used stones from a previous castle that stood in Hikone called "Sawayama Castle" (佐和山城) or Sawayama-Jo, which they destroyed.
The Meiji Restoration instigated big changes for Japan. Being under the unified rule of the government, Emperor Meiji wanted to establish his control over the entire country. He wanted castles that were used as strongholds during and even before the Edo period to be demolished. However, when he made a visit to Hikone and saw the castle, he made the decision not to dismantle it. Because of this, Hikone Castle takes the prestigious title of being one of the few castles that still possess their original constructions.
Two Famous Routes
There are two important routes that passed through Hikone once upon a time, these are namely Nakasendo (中山道) and Chosenjin Kaido (朝鮮人街道).
The Chosenjin Kaido, also known as "Korean People Road", spans 41 kilometers long. The reason it was initially called like this is related to history, it was used by those who were on Joseon missions to Japan, and Joseon was the name of what is now considered Korea. A report says that it was used by Joseon representatives around a dozen times, as some of them would leave their documents in temples around Hikone and Omihachiman. Otherwise, this road was known by different names; Hikone-Michi "彦根道" (Hikone Road), Kyo-Michi "京道" (Kyo Road) and Hachiman-Michi "八幡道" (Hachiman Road).
Though it got a reputation for being used by Joseon members initially, it wasn't built for that purpose. Oda Nobunaga, a powerful feudal warlord or "daimyo" who lived in the 16th century, built this route to connect Kyoto to the Azuchi Castle. It was even later used by Tokugawa Ieyasu later for his trips to back to Kyoto, thus giving the road a positive reputation. Aside from Hikone, the road also passed through other parts of the Shiga Prefecture, such as Yasu, Omihachiman, and Azuchi.
A more critical road was Nakasendo, which is part of the Edo Five Routes; major routes that connected the capital (at that time, it was Kyoto) to other provinces. Also known as "Kisokaido" (木曾街道), people from different backgrounds used this route for business, touring, traveling.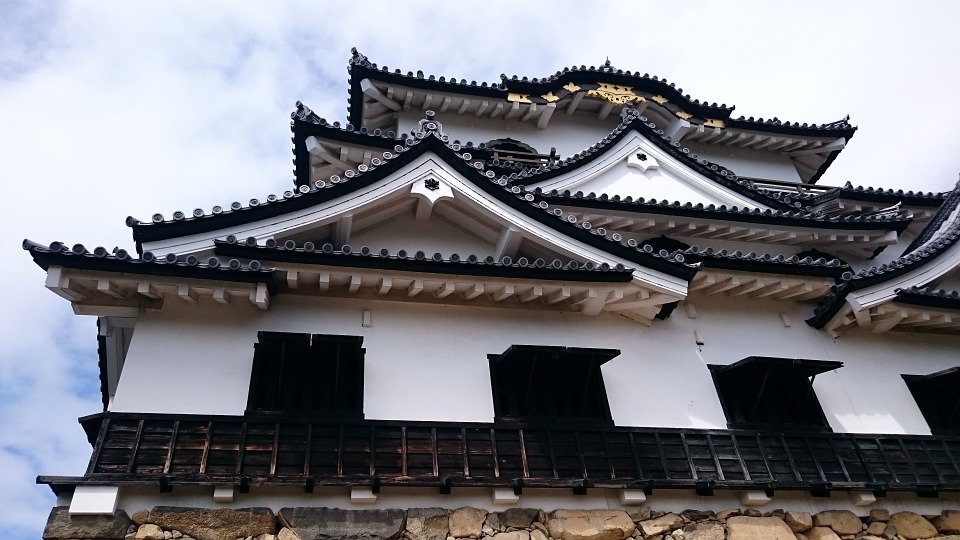 A Simple Travel Guide to Hikone
Hikone is a small town, so it's easy to navigate, and zone in on what to do. Here are the points of interest and activities you should consider adding to your itinerary while you're visiting.
See Hikone Castle and Genkyu-en Garden
Marked as the number one thing you should do once you set foot to Hikone, this national treasure of a castle steals the show. It's perfect for a day trip, as its usual hours are from 8:30 AM to 5 PM. Report after report talks about feeling like they were transported into the Edo period with the castle's one-of-a-kind, authentic, elegant, and unique architecture and interiors. There will be many steep stairs for you to climb to see all aspects of the castle, so you may want to come prepared for that.
Close by the castle is Genkyuen Garden, which is the fourth most recommended in points of interests in Hikone. It's a traditional Japanese garden, like what surrounds many other castles. You may opt to have some tea in one of their teahouses for 500 yen to enjoy the scenery.
The address of the castle is 1-1 Konkicho, Hikone 522-0061, Shiga Prefecture (and Genkyuen Garden is on 3 Konchiko) its telephone number is +81 749-22-2742. Fees are 1000 yen per person if you want to enter the castle. To get there, take a line that leads you to Hikone station, where you walk down the main road for 15 minutes until you reach this destination.
Check Out the Hikone Castle Museum
Situated nearby the castle and garden are the Hikone Castle museum, which shows actual examples of how the different rooms of the castle looked like, as it evolved under the hands of the Li family. Many of the possessions of the clan that occupied Hikone's seat of power for 200 years have been displayed here, such as handicrafts, traditional Japanese instruments used to play music, historical documents, literature, armor, and so much more. Despite having a lot of explanations for the different items in English, it isn't as extensive as it ought to be, it's best to bring along a friend who is Japanese who can translate the Japanese transcripts thoroughly.
Relax in Omimaiko Beach
It technically isn't open sea that you face when you get to Omimaiko Beach, but it sure does feel like it. Biwa lake offers a relaxing atmosphere akin to that of an ocean, and if the weather permits, you can take a break here and breathe the fresh air, take a water scooter for a spin, or cook up some barbecue. It's best to go during summer, and try windsurfing. You can find Omimaiko beach at Shingaicho, Hikone 522-0001, Shiga Prefecture.
Shopping
In Hikone, there is only one major shopping mall, VivaCity. Here, you can watch a movie and buy your basic needs. If you want something that has a little more of a traditional Japanese flair to it, you can check out souvenir and craft shops along Yume-Kyobashi Castle Road.
Hotels in Hikone You Should Consider Staying In
Hotels or ryokan (Japanese Inn) with high ratings - according to TripAdvisor - around Hikone are as follows:
Comfort Hotel Hikone, which goes for around 6,468 yen a night, and is considered number one in terms of value.
Yasui, a little more on the expensive side at 31,917 yen a night, is rated a 4.5 out of 5 stars because of its great amenities, services, ambiance, and overall luxurious treatment of its guests.
Grand Duku Hotel appeals to penny pinchers, as it rates a 4 out of 5, and can lend you a room for 4,246 yen a night.
A mid-cost hotel for those who want to be comfortable but don't want to spend too much is the Hikone Castle Resort and Spa, which is a favorite among many tourists. It costs around 10,455 a night, and has 4.5 out of 5 stars, according to 72 reviews.
What Is the Weather Like in Hikone?
Hikone's climate belongs to the humid subtropical climate. It can get both humid and cool, with its daily mean temperatures reaching 25.2 degrees Celsius in August (its hottest month), dropping to 3.1 degrees in January, its coldest month.
It's known to receive quite a bit of rain throughout the year – mostly in June - with decreasing frequency during wintertime. The months with most comfortable weather conditions are September, October, May, and July, though Cherry Blossom season is around March to April.
Understand the Transportation System Map of Hikone
Hikone is accessible if you ride the Biwako Line, also known as the Tokaido Main Line. Because it is situated between Tokyo and Osaka on the map, you can take a break here and come see the sights of the city. If you want to get to Hikone faster, it is also accessible via a Shinkansen plane – although the nearest Shinkansen station is at Maibara, so you'll have to take another train headed for Hikone, which is a few km away.