Human has been known for being ingenious; creating things when or where there is a need for them. In crowded areas near the sea, for example, man will create an artificial island to compromise. Doing this has its advantages and disadvantages, as nature is a force that takes what it wants when it wants; but for the most part, artificial islands work well, and are beneficial to communities.
These artificial islands are quite common, with many countries around the world making them, such as Bahrain, Canada, Hong Kong, Singapore, the U.S., and Japan, and many others.
What Exactly Is Toyosu?
Within the Tokyo metropolis lies a special ward called "Koto". The name "Koto" literally means "East of River", or Koto-ku, (江東区). Within Koto are several districts; major ones are Shirakawa, Monzen-nakacho, Kameido, Kiba, Kiyosumi, and our focus - Toyosu.
It's no surprise that Toyosu (豊洲) hails from a ward that is east of the river, as Toyosu itself was once part of that river. Toyosu is an artificial island, built on reclaimed land. It has subdivisions or "chome" that are numbered from 1 to 6.
The History of Toyosu
Toyosu has been around since 1937, serving as an extension for Koto, and was slowly expanded throughout the decades. It is found near another artificial island, Odaiba, and is historically known for holding the first 7-11 to ever grace Japan. That 7-11 was established in 1974, and since then, over 10,000 stores of that brand have popped up all over the Japanese archipelago.
While Toyosu is a relatively peaceful place and hasn't been in the spotlight too much since it was created, it has recently been in the middle of controversy due to the pledge to move Tsukiji Market there in preparation for the 2020 Japan Olympics.
The Tsukiji Market Predicament
The Tsukiji Market tops the list as the most famous wholesale wet market in all of Japan, selling everything from vegetables, fruits, and a wide variety of freshly-caught seafood. It is so busy, that it deals with close to 2 million kilograms (1,814,369, thereabouts) of seafood per day.
Tsukiji market did not anticipate becoming such a large-scale handler of fresh products, or even a hot tourist spot at that. Success fell on its lap, with scores of visitors and the selling rate of products quickly increasing over the years. This has posed as a problem for the area, in terms of overcrowding, and overloading the aging infrastructure.
To ease any future problems of congestion around the market in the event of the Olympics, the motion to relocate it to Toyosu was made. This choice to move the Tsukiji market to Toyosu was initially made by Shintaro Ishihara, who once acted as Tokyo's governor. However, this was met with resistance because of the toxicity levels measured from the site's groundwater. The incoming governor,
The Halt
The problem with Toyosu's groundwater is its benzene levels, which was found in the soil, measuring up to 43,000 times what it should be. Levels of Chromium and Arsenic have also reached up to 10 to 35% more than it is allowed to be.
There are worries that these toxic elements will end up contaminating the building and accumulate around the infrastructure that is to be built there, eventually exposing itself in large amounts to both the workers and the food that they sell. This caused a rescheduling of Tsukiji market's move from November 2016 and is set to occur, if all goes as planned, circa fall of 2018 – possibly September, October, or November.
The Go
Yuriko Koike initially put a hold on the project but gave it the green light in June 2017 for the fall 2018 movement. That was not without the promise of redeveloping the current Tsukiji Market, situated at Central Tokyo, and cleaning up the toxic elements around Toyosu.
She has thus proposed a two-market system, where a quarter of Tsukiji Market will be kept up and running, while the rest relocate to Toyosu. She states that she does want to preserve the traditional role of Tsukiji market around that area, but this giant shift still poses as a major inconvenience to many of the merchants there.
Many complain that the government is undermining the situation, giving tours that promote Toyosu as a place that can be made as a safe area for Tsukiji market. This causes an uneasiness among both vendors and buyers.
In the end, whether or not they are amenable to it, most of Tsukiji market will be moved to Toyosu, and will most likely stay there for many years to come, even when the original Tsukiji fish market has been fully rehabilitated. Some companies have already invested millions of yen in their capital ready for Toyosu, which would be costly to move back to Central Tokyo. Koike urges everyone to work together to make the process go as smoothly as possible – but no one knows how well this will all truly work out.
A Guide to Toyosu in Koto, Japan
Toyosu is relatively small and has a limited about of entertainment options, but it's still helpful to consult a guide. It has three condominiums, Park City Toyosu, The Toyosu Tower, and City Towers Toyosu. Its residents often go shopping at Lalaport Toyosu, which is the island's main attraction or take a break in Toyosu Park.
Get to Toyosu Using the Subway
Toyosu is accessible through Toyosu station, which hosts two lines; the Tokyo Metro Yurakucho Line, and the New Transit Yurikamome.
How to Get to Toyosu From Tokyo
If you're coming from Tokyo Station, ride the JR Yamanote Line, which leads you to Yurakucho. This will be a 2-minute-long journey and cost you 140 yen. This is where you change to the Yurakucho Line, eventually bringing you to Toyosu in 8 minutes, costing you 170 yen, for a total travel time of around 10 minutes, and an expenditure of 310 yen. Ginza is also only a 10-minute ride away.
More About Toyosu Station
There is an underground metro station (Y-22) and elevated station (U-16) that make up the entire Toyosu Station. Under the Toyosu station, there's the Tokyo Metro Station and the Yurikamome Station.
The Tokyo Metro Station (Y-22) is in 4-1-1 Toyosu, Kōtō-ku. Tokyo Metro operate it and controls the Tokyo Metro Yurakucho Line. It has 2 island platforms and serves 2 tracks. Its structure type is underground and was opened on the 8th of June 1988. It takes on around 160,196 people daily, as of data taken in 2012. It is 25.1 kilometers long, reaching Wakoshi.
The Yurikamome Station (U-16) is much younger, having been opened on March 27, 2006. It is an elevated type of station and is operated by the Tokyo Waterfront New Transit Corporation. It serves the Yurikamome line, and it's 14.7 kilometers long, reaching Shimbashi. It has 1 island platform and 2 tracks.
Places to Go to While in Toyosu
While in Toyosu, everyone heads to Lalaport by the waterfront for leisure activities. It is quite a large shopping mall, even compared to those in Tokyo. Here, you can shop for both local and imported products, ranging from famous Japanese brands such as Daiso, Uniqlo and Muji, to exported names such as Gap, Columbia, and Tommy Hilfiger.
Inside Lalaport, there are various restaurants and food outlets.
If you're craving noodles, head to Miyatake sanuki Udon, or Tsukemen Tetsu.
For a light snack to eat at a café, try J.S. Foodies, Lil' Donuts Natural or, Belg Aube.
For something heavier on the stomach, you can get a rice meal at Toridonya Hakata Hanamidori, and Wired Kitchen.
For your supermarket needs, Food Store Aoki is there to fulfill them.
Bakeries like Lupicia and Donq can give you your pastry fix. They even have a dog café called "Les Deux Bleue" if you want to bring your beloved pooch along.
There are also international food brands around this mall like Godiva, Krispy Kreme, KFC, Ben and Jerry's, and Starbucks. For more information, you can download the shopping mall's PDF file that is made available online.
Outside of Lalaport, other areas of interest include institutions such as Shibaura Institute of Technology, Showa University Toyosu Hospital, Fukagawa No. 5 Junior High School, Toyosu-Kita Elementary School, and Toyosu Elementary School. Nearby, there's Toyosu Library and the Gas Science Museum.
You can opt to end your day at Toyosu Park, which is an open, grassy space where you can set down a picnic, and enjoy light outdoor recreational activities.
Attend A Concert at Toyosu Pit
Toyosu Pit (豊洲PIT) is a venue where you can watch performances played live. It has a rating of 3.5 out of 5, with 28 reviews on TripAdvisor, mostly by locals who come to watch live Japanese shows. International artists have performed here too, such as The XX last 6th of December 2016, and before that, Lauryn Hill, Lily Allen, and Incubus. It may not be as busy as other venues, if you're lucky, you can catch an act here, and see what it's like to attend a concert in Japan.
What Businesses Are Found in Toyosu?
Aside from Toyosu becoming the next to contain the biggest wet markets in Japan, it holds the headquarters of several big-name companies, such as NTT Data, IHI Corporation, Nippon Unisys, and Tokyo Electric Power Services Co. Ltd.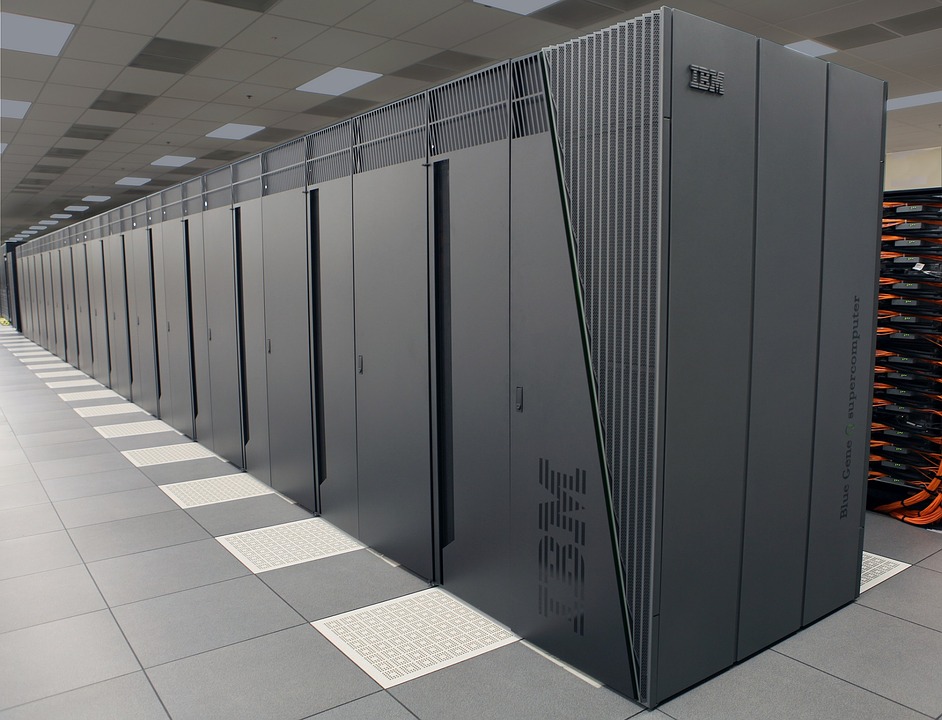 The IBM Toyosu Facility
IBM is known to occupy two major facilities in Tokyo. One of them is the IBM Hakozaki Facility, and the other is the IBM Toyosu Facility. The one in Toyosu is in charge of the delivery, as well as being a research and development laboratory. The building, which is 11 stories high, was constructed in 2004. Its owner is the Nippon Building Fund. Its address is 6-52, Toyosu 5-chōme, Kōtō-ku, Tokyo.
Where Is Toyosu In the Map of Japan?
First, locate Tokyo on the map, which a little east of the center side of Honshu island. Next, look for Koto ward, which is on the southeastern side of central Tokyo. If you see Chuo ward, then you're getting pretty close. Toyosu is that artificial island that is right across the Boso Peninsula.
Are You Heading to Toyosu?
Those that come to Toyosu often do for a specific reason. Usually, it has to do with business or to meet someone – other than that, Toyosu is a quiet, unassuming town on the outskirts of Tokyo that has its fair share of civilization; a big shopping outlet, prestigious schools, headquarters of big businesses, decent condominiums, and great hotel booking choices. Book a flight to Tokyo, and see this side of the city for fun.