Japan is a country with a very diverse culture. They move towards innovation which can be seen in how they progress in technological things but, at the same time, they also support the preservation of historical things to their culture. This support can be seen in the amount of historical establishments and landmarks that were constantly rebuilt to their original form after several fires and bombings in the history of Japan. There is a museum found in Tokyo that showcases both these sides of Japan and this museum is the Edo-Tokyo Museum.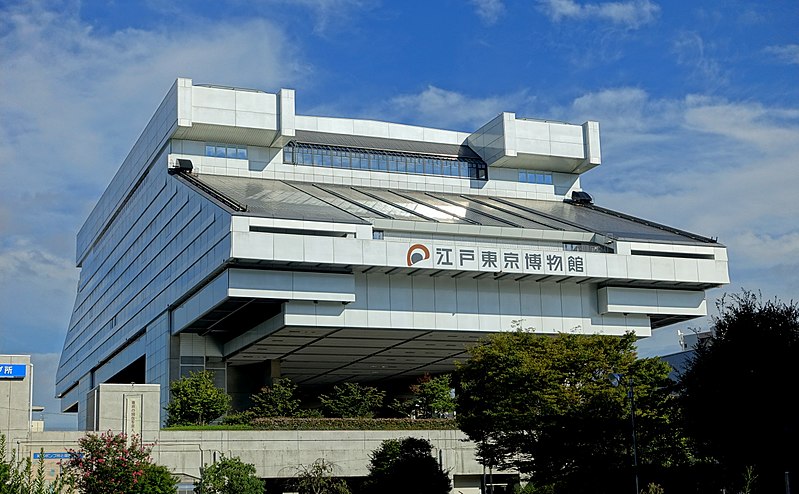 Information about Japan's Edo-Tokyo Museum and Things You Can Find
This museum is considered as showcase of Japan's innovativeness and its continuous efforts to preserve things that hold historical importance to the Japanese culture because of how it presents its attractions. A majority of the other museums you can find in Japan show artifacts from the past. The Edo-Tokyo Museum in Tokyo is very different because going there will not only show you things from the past; it will make you feel like you are in it.
This is accomplished because this museum holds life-size replicas of a number of things from the Edo period. One of their biggest attractions is the replica of the Nihonbashi which used to be the bridge people had to go through to enter the city of Edo. They also have replicas of the Nakamuraza theatre and other models of towns and buildings that you would have seen back in the Edo, Meiji, and Showa periods of Japan.
It was designed by a man named Kiyonori Kikutake who was a prominent Japanese architect in the 20th century. Some of you might know him as one of the founders of the Japanese Metabolist group or from his other magnificent architectural works. Nevertheless, he designed the Edo-Tokyo Museum with a distinctive shape that took after the old kurazukuri style storehouses.
The museum was established in the year of 1993 and can be found in the Sumida Ward of Tokyo, which is near Shinjuku. You might also knew or heard of this museum because it is literally in front of another famous establishment known as the Ryogoku Kokugikan or the Ryogoku Sumo Hall. This establishment gained its recognition because it is an indoor sporting arena that is devoted to another thing of importance to the Japanese and that is their sumo wrestling.
The Edo-Tokyo Museum is a good place to learn history because all the detailed replicas of historical landmarks and places that can be seen here. They have exhibits that show modernized pre-War Japan as well as how Japan was during the Second World War. Other museums of history have information like this but to see life-size replicas and models of how people used to dress and interact with one another back then makes the learning you get from the Edo-Tokyo Museum a little more interactive. This is great because the more interactive the learning is, the more likely the information will stay in your head.
Japan has always been into arts and with that being said, you are sure to bump into replicas of the publications and artworks back in those days. In lieu of the arts, you will also see replicas of their theatres like the kabuki as well as other forms of entertainment that were very popular during the Edo period. You can also learn about how Edo evolved into Tokyo and all the other events that led to things like the period in Tokyo known as the "Age of Civilization and Enlightenment". It doesn't stop there as this museum also has a lot of information about Tokyo and its involvement with the Industrial Revolution that brought in new practices of urban culture and recreation. Basically, you can look at it as a time travel machine for learning almost everything about the previous periods of Japan's history and how things became the way they are there in present times.
A problem that history museums usually encounter is the fact that it gets boring to go there again after the first or second time because you'll feel like you've seen everything in that particular museum. In the case of the Edo-Tokyo Museum, there is less of a chance for visitors or customers to get bored of going to the museum because they hold new special exhibitions and feature exhibitions every 2 to 3 months.
The topics that these features tackle are really diverse so it is always a treat for those who come by because it never repeats itself. For example, the feature exhibition held in the month of August 2017 was about the Tokugawa shogunate. Prior to that, the feature was about the excavated Japanese archipelago. Before that, it was about the children in Tokyo during the time of war. As you can see from the examples, these exhibits are constantly changing and never tackle a topic closely related to each other consecutively. This keeps their selections and attractions fresh to both first-time visitors and visitors who have already had the pleasure of visiting before. You should also know that this museum is "English-friendly" because its exhibits and attractions have English narratives to explain what is being displayed.
A Guide and Map Inside of the Edo-Tokyo Museum in Japan
This museum looks like a structure with numerous floors because of how high it looks from the outside but it is actually only made up of 7 floors. Each floor serves a certain purpose and to save you time from reading and listening to briefings on where to find whatever it is that you're looking for, here is a breakdown of the floor functions.
Since the 1st floor is the entrance, you can already expect this floor to serve more than one purpose. The 1st floor is where you will be able to find one of the ticket counters in the building so that you may gain access to the exhibits, particularly the permanent exhibits which are the likes of the Nihonbashi and all the other life-size replicas. The other floor where you can find a ticket counter is the 3rd floor. A ticket for one person is usually sold at 600 yen but there are cases where this changes. If you are over 65 years old, your admission fee would only be 300 yen. If you are a college student or a student of a vocational school, you will be able to buy a ticket for the price of 480 yen. If you are a junior high school student or a high school student from a school that is not in Tokyo, you will be able to buy a ticket for a price of 300 yen.
There are also group ticket packages offered in this establishment. Your group would need to be at least 20 people to qualify for the group packages. General admission would cost 480 yen per person. Anyone who is over 65 years old that is part of the group will have their ticket sold to them for a price of 240 yen. Any college student or vocational school student would need only pay 380 yen for a ticket. Again, if you are a high school student from a school outside of Tokyo, you only pay 240 yen for a ticket. There is also an exception to the admission fee and it applies for both solo and group packages. To get your free admission to the permanent exhibits, you just need to be a student from a junior high school, primary school, or a preschool that is located in Tokyo or you have to be resident of Tokyo. Once this has been verified, you will get your free ticket to the exhibit.
The 1st floor or 7th floor, these floors are where you'll find the restaurants in the building. Aside from the food that you can find on the 7th floor, you will also be able to find the library of the building on this floor. If you are looking for gifts and goodies to bring home, you'll be happy to know that the museum shops where you can buy souvenirs can be found on the 1st and 5th floor of the building.
The rest of the floors are used as spaces for the exhibits but during times of the year that there are special and feature exhibitions like the ones mentioned above, it is usually the 1st and 5th floor that is used for this purpose. The special exhibitions can be found on the 1st floor while the feature exhibitions can be found on the 5th floor. Another useful thing to know for those who want an audio guide for the tour is that the audio guides for the permanent exhibition can be found on the 6th floor.
There are many other additional functions that can be found on different floors like how wheelchair services are offered on the 1st, 5th and 6th floors or like how baby strollers are available on the 1st and 6th floors. Due to the on-going renovation of the establishment, these functions may change once the museum opens again so make sure to check up on these details. The renovation started in October of 2017 and is expected to last until April of 2018. You'll be able to get more news on the museum once it opens again in 2018.
The Opening Hours of the Edo-Tokyo Museum and How to Get There
Before the museum closed temporarily due to the renovation, they used to operate from 9:30 AM until 5:30 PM. On Saturdays, the museum extends its operating hours to 7:30 at night. For any of these days, admission is only open until the last 30 minutes of their operating hours. This means that if you want to enjoy the museum when it is near its closing time, you'll have to go in 30 minutes before it closes and that 30 minutes before it closes would be all the time you get to view everything in the permanent exhibits.
Although possible, this isn't recommendable because it would be quite stressful and less entertaining to view all these great things on a time limit. The museum is very accessible anyway so there shouldn't be a reason for you to only reach the last 30 minutes. It is a 5-minute walk from the JR Ryogoku Station and since all trains in Japan are well connected, it should be a breeze to reach the Ryogoku Station no matter where you are coming from.
If you're looking for housing or any sort of accommodation that is near here, you'll be very pleased to know that hotels like the Hotel Tokyu Stay Monzen-Nakacho is only just a couple of stations away too. This hotel is literally a minute away from the Monzen-Nakacho Station and booking this hotel would give you great access to other attractions like Disney and Skytree.
Tokyo is a frequently visited city by all sorts of people. If you find yourself in Tokyo and looking for something that you won't find anywhere else in the world, remember that this amazingly unique Edo-Tokyo Museum is only a couple of minutes away from a station that is also a couple of train stations away from anywhere in Japan. You will surely not regret experiencing and learning from this museum because of how it presents its exhibits in extraordinary ways.