When you think of Japan, you usually think of certain elements of the culture that comprise it. Often, these elements are what Japan is most popularly associated with, such as Japanese words like "arigato" and "itadakimasu", food, such as sushi, tempura, takoyaki, and Oden, entertainment which includes anime, video games, manga, and leisure – like viewing cherry blossoms, or experiencing what it's like to bathe in an Onsen (Japanese hot springs).
Some places in Japan are famous for having the best services and products for these elements – restaurants that serve amazing sushi, video game brands that have been trusted for years, shopping districts you can rely on, and in this case, onsen spots that will surely soothe, relax, and rejuvenate you.
Discovering Japan: What Is Kinosaki?
Kinosaki was the name of a district and town that existed in the Hyogo Prefecture. It was located in the northern coastal region of Japan; to the west of Tokyo, and to the North of Osaka. This district, along with the towns within its premises, merged to add to the Mikata District, which is located within the city of Toyooka, still found in Hyogo. The former towns within this district are Takeno, Kasumi, Hidaka, and Kinosaki.
The Merge
From those four towns, Kasumi town joined Muraoka and Mikata to form Kami, which is within the Mikata District. The rest of the towns, Takeno, Hidaka, and Kinosaki, formed with towns from the Izushi District, namely Izushi and Tanto. This was added to Toyooka City. The merges happened during April 1, 2005, which ended up dissolving the entire district.
Once a Town, Now A Resort
As for Kinosaki town, also known as "Kinosaki-cho" (城崎町), it was known most especially for a famous Onsen resort that never changed its name, despite the merge of its town and district. Simply known as "Kinosaki", "Kinosaki Onsen" or "Kinosaki Hot Springs" (written as 城崎温泉) this resort was first discovered during the 8th century, and slowly became an onsen town.
A Favorite Onsen Spot of Kansai
To date, Kinosaki has since been known as one of the top onsen towns in all of Kansai region to travel to, due to its rich history and culture in how they deal with these hot spring baths and the healing properties of its waters.
The History of Kinosaki Onsen
It is said that many years ago, the water that would flow through Kinosaki had powerful healing properties, and were used by animals around the area (according to one legend, they were storks) to bask in and cure their wounds.
As the years went by, the town was modeled to cater to visitors who would come just to experience their special onsen, turning it into a spa town, or more accurately, an onsen town. That means that aside from the public baths, there would be lots of Ryokan (Japanese inns) and areas dedicated for entertainment (arcade rooms, gift shops) and easily accessible food specialty kiosks and restaurants.
Shiga Naoya, a famous Japanese novelist, stayed in Kinosaki for nearly a month, which inspired him to write "Kinosaki ni te" (In Kinosaki), a short story.
A Guide to Kinosaki Onsen in Japan
In Kinosaki, there are three main attractions. The 7 hot springs/bathhouses, the stork sanctuary, and the Onsenji temple. Aside from that, there are also other points of interest, such as the museum and the mountain, that you should visit.
The 7 Public Bath Houses
What draws in the most visitors are the 7 public bathhouses. Each bathhouse has different atmospheres, services, hours, and rules.
Goshonu-yu is also known as the Imperial Palace Bath, and is relatively large, has several floor options, and is arguably the most aesthetically pleasing compared to the others. It opens at 7 AM and closes at 11:30 PM every day. They are available during most days of the month, except for Thursdays on the first and third weeks. Last 2005, Goshono-yu was renovated and boasts of a traditional garden and a view of a waterfall when you try out one of their multi-level outdoor baths. Here, you can also enjoy a steam sauna using onsen water, which can be particularly comforting during the wintertime.
Ichino-yu, rebuilt in 1999, is found around the middle of the spa town. This makes it one of the most popular among the bath houses – so much so that it even earned a title as being one of Japan's best onsen. Its architecture is tastefully done, with granite playing a major role in the theme with its indoor baths. As for its outdoor baths, they offer a cave motif, with cozy lighting and earthy tones. It is open from 7 AM until 11:00 PM, and is closed on Wednesdays. You may avail of private family baths, which last for 40 minutes per session and cost 3000 yen.
Jizo-yu, which also offers private baths for the same price and duration as Ichino-yu, has a different look to it. It takes on the look of fresh, aqua-colored tubs in lit rooms with high ceilings. It's open from 7 AM until 11 PM and is closed on Fridays. You can find it in between Ekidori road and the river.
Kono-yu is where the first onsen in Kinosaki was opened. It is also where the legend about the storks originated; where they would come to use the beneficial water to heal their wounds. Since then, many renovations have taken place here. The version now is said to be one of the humblest of the seven bathhouses, but at the same time pays homage to the classic outdoor onsen nestled between trees; forming the purest essence of a traditional Japanese bathhouse. Kono yu is open from 7 AM until 11 PM and is closed on Tuesdays.
Mandara-yu emanates a very elegant feel, rivaling the Goshono Yu in terms of luxury. Its architecture resembles that of a Buddhist temple, with a cyan green roof. To get to Mandara-yu, you'll have to go south of Yunosatodori road, a block that skirts past the ropeway entrance. It opens later than other onsens – at 3 PM, and closes at 11 PM.
Satono-yu is the biggest bath house out of all the seven bat houses in Kinosaki and is visible if you're coming from the train station. This bathhouse has both outdoor and indoor baths (as well as many options under that category, such as penguin saunas and a mist room) that segregate customers by gender. If you get to use the outdoor bath, the tranquil rice paddies and Murayama river will accompany you, found right in front. It is open from 1 PM until 9 PM and is closed on Mondays.
Yanagi-yu, which can be translated into "willow bath", is famed for their water that reportedly helps wounds heal. The building recently received construction updates, but it keeps its traditional feel intact. It is the smallest bath house among the rest, but the charm that comes with its wooden baths wins the choice of many customers, as well as its tempting "ashiyu" or foot baths that you may experience right by the entrance. This onsen opens at 3 PM and closes at 11 PM. It is closed every Thursday.
Hotels, Ryokan and Accommodation Options Around Kinosaki Onsen in Japan
Did you know that anyone who stays in a ryokan around this spa town can avail of the services from the 7 bathhouses for free? If you're still checked in, you can make use of a special pass that your ryokan will give you. This privilege ends when you are checked out. You will also be given a "yukata", or Japanese garments that you can wear around the town.
While most ryokan around this area has an onsen of their own, the 7 bath houses are so famous, accessible, and affordable, that guest groups often tend to take "bath strolls" instead of sticking to their ryokan's onsen. A bath stroll is simply the activity of trying out the different onsen and experiencing their benefits, vibe, and aesthetic.
Ryokan in this area that has received nearly 5-star ratings include Mikuniya Ryokan, Morizuya, Kinosaki Onsen Nishimuraya Hotel Shogetsutei, and most popularly, Kinosaki Onsen Nishimuraya Honkan If you prefer staying at a hotel, you can try Toyooka Green Hotel Morris. All these accommodation options have great value and mattress options (especially if you prefer normal beds over the type that is laid out on straw mats, choose to stay in a hotel).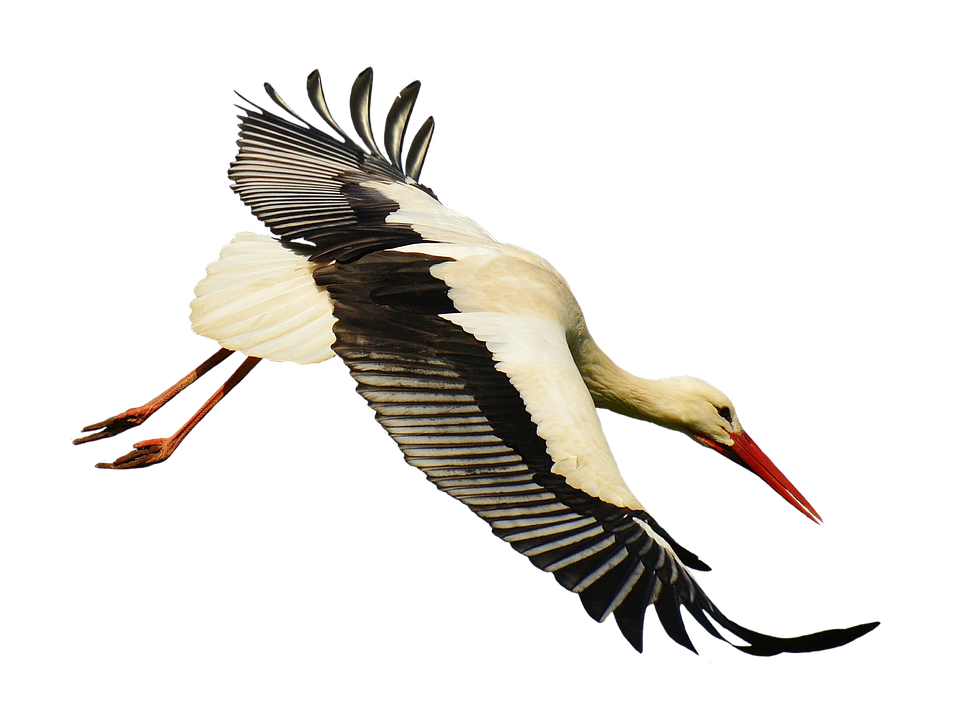 The Stork Sanctuary
This story sanctuary, called "Konotori no Sato Park", was established as an effort to preserve and care for storks, as the Konotori, or Oriental Stork, last existed in 1971 due to their habitats being mishandled for various purposes, killing off their food supplies. As a solution, storks were brought in from Russia by the Japanese government, and are being cared for in this sanctuary in hopes to repopulate Japan with more storks.
The law now protects these storks, and can safely stay in Kinosaki no Sato Park. The park is open to visitors who can visit them, and learn more about these birds, as well as animal conservation.
The Osenji Temple
Found in the western part of Kinosaki, nestled by its mountainside, is a temple called Osenji Temple. Constructed in 738, it was once tradition for people to visit this temple and pay respects before enjoying an onsen. "Osenji Temple" literally translates to "hot spring temple", and – legend has it - was constructed to pay homage to someone who prayed for the area of Kinosaki to be blessed with spring water. This man was a Buddhist monk. He prayed continuously, for 1000 days, and his wish was granted.
A tourist attraction to those who come to the spa town for rest and relaxation, it holds a statue of Kannon Buddha, which stands two meters tall, and is considered their treasure. This statue is so holy that it can only be fully displayed for 3 years at a time, every 33 years. The next time this statue will be open to the public will be on the 23rd of April 2018, until the 24th of April 2021. However, one can catch a quick look at this statue when the Onsen Matsuri (Onsen festival) happens, two days a year – the 23rd and 24th of April.
Kinosaki Ropeway
Because Onsenji temple was built on Taishi Mountain, the climb up here is associated with the process one had to undergo before enjoying the onsen found at the base of the formation. After the person was initiated, as it were, they would be given a ladle that one could use to scoop the water over their heads when in the onsen. Now, you don't have to climb that mountain, as you can take the ropeway up to visit the temple, enjoy a gorgeous view, and partake in some fun disc throwing.
Kinosaki Art Museum
You might as well stop by this museum if you're already visiting the temple, as it is situated near Osenji Temple's main hall. Here, you will find more information about the temple's history, treasures, and artifacts.
A Map of Kinosaki Onsen
You can find a detailed map of Kinosaki and information on the different spots you may want to visit on their website, "Kinosaki-web". They have pins on over 100 locations, marked brown for a ryokan or for accommodation services, red for a public bathhouse, blue for foot baths, and dark blue/purple for points of interest. The site can help you arrange a booking as well.
What is the Weather Like in Kinosaki Onsen?
Because Toyooka (where Kinosaki is) faces the ocean, it is susceptible to northerly winter winds, letting it receive quite a large amount of snow compared to the areas around it. This is due to the Aleutian Low and Siberian High, as well as the fact that latitude wise, it is found in the middle of the island of Japan, which gives it ample space from the equator. Rains are less heavy here than other parts of Kansai.
During the coldest months (January and February) average lows can hit 0.1 to -0.1 degrees Celsius. The average high during the hottest months, July and August, is 30.7 degrees Celsius and 32.5 degrees Celsius respectively. It's smart to prepare clothes depending on the corresponding weather of your stay's duration.
Rejuvenate Your Body in Kinosaki
After a day of different dips in various kinds of baths, you can relax on your ryokan's futon laid out on the tatami mat, or go for some delicious crab in a quaint restaurant, serving local cuisine. Even if it's just for a night or two, If you want a break away from your desk at the office, this spa town is perfect for you.