The country of Japan is known for many things. They love their tradition and this can be seen by how they perform routine practices every day. They also love their history and this can be seen by how well they take care of their memoirs and monuments of their very colorful past. With all these great things spoken about them, it can easily be overlooked that they are also a country that loves sports and the existence of the International Stadium Yokohama or the Nissan Stadium is living proof of this.
The History of the Nissan Stadium in Yokohama and Events
The Japanese had been involved in World Class sporting events like the Olympics practically since it started. With this in mind, it makes sense that Japan would eventually construct their own sporting facility that would be able to host such World Class sporting events that they also participate in and in 1998, it realized in the form of the Nissan Stadium.
It is found in the Kanagawa Prefecture, specifically in Yokohama and it is the home of Japan's renowned football team, the Yokohama F. Marinos, who play in the J1 League. This structure is nearly 2 decades old yet it still holds the title of being the biggest stadium in Japan, because it is able to host a jaw-dropping amount of nearly 73,000 people in attendance.
If you follow the game of football, you will love the fact that this stadium has hosted multiple FIFA World Cup games in 2002 and it continues to be used in other sports cup and leagues like in the Final Mundial de Clubes of 2015 and the FIFA Club World Cup. It has also hosted several playoff games like the 2003 Intercontinental Cup match between Boca Juniors and Milan which ended through penalties with a score of 3-1 in favor of Boca Juniors or the 2004 Intercontinental Cup match between Porto and Once Caldas that also ended through penalties with a score of 8-7 in favor of Porto. This stadium is also where the Kashima Antlers tried their luck against one of the world's best football clubs, Real Madrid, in December of 2016. Although the Kashima Antlers lost 4-2 against Real Madrid, it was still a match fondly remembered because the fans got to see their home team play all out against a powerhouse in the football world.
Aside from being a place where players, referees, and fans come together for their beloved sports, this stadium has also been and is still being used for all kinds of musical events. Japan's best rock bands like the B'z played in this stadium many times through the years of 1999 until 2013. This place also hosted X Japan, who was a heavy metal band, in 2010. The first female act called AKB48 also got their feet wet here as they performed for the very first time in the limelight during the year of 2013.
Other notable performances that have happened here are the likes of the MIJ Tour of SMAP in August of 2003 and the Blue Wave concert of Aerosmith in July of 2004. There have also been several repeaters like Mr. Children who has held his tour concerts here in the month of September during the years of 2004, 2011, and 2015.
The Nissan Stadium in Yokohama's Schedule and Ticket Sources
As mentioned above, there are several kinds of events that use this stadium as a venue. In addition to football or soccer events, this stadium is also used for Xspot events, Track and Field events, Stadium Tours, and a monthly to a bi-monthly flea market. More events may be booked here but worry not about the schedule because it is easily accessible online through the Nissan Stadium's website.
For the month of November, this 2017, events that are scheduled to happen are the likes of the Lipovitan D challenge cup which is a battle between the Japanese representatives and the Australian representatives. This is scheduled to happen on November 4. There are also Stadium Tour schedules available throughout the month. They are specifically hosting these tours on November 6, 8, 9, 10, 15, and 16. These tours last around 60 minutes and within that time frame, you will be able to see parts of the stadium like the dressing rooms of the athletes, the players' tunnel, the VIP areas, and several other parts of the stadium used in exhibitions.
Sometimes, the stadium is also booked for personal use and there are already 2 bookings for personal use which is on November 11 and 14. In between those personal use bookings, there are 3 events that happened in the stadium. On November 12, there was a Charity smile and orchid event there hosted by Nissan Field Kozukue. Later that same day, an in-line skating workshop is to be hosted by Inline Skate Park. On November 13, the 67th time Yokohama municipal elementary school athletic meeting was scheduled to happen there as well.
If you are a fan of the Yokohama F. Marinos, you'll be glad to know that they will have a game in the month of November as well. It will happen on November 18 and it will be against Cerezo Osaka. This match is one of the Meiji Yasuda Life J1 League so if you want to get a ticket to this match, hit up their league website to book a ticket online. As for the schedule for December of 2017 and January of 2018, the website schedule seems to project no events being booked yet. If you're planning to visit the stadium for tours or other events for these months to follow, just constantly check the website to be as updated as you can be able the bookings that happen for this Nissan Stadium.
Getting to the Nissan Stadium in Yokohama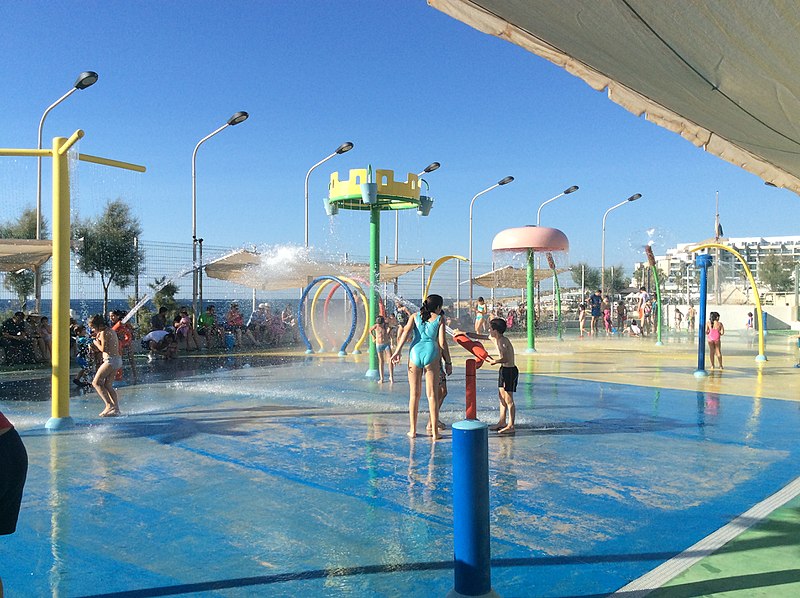 Given that the public transportation in Japan is highly efficient, you can easily get from one area to another quite easily no matter where you are coming from. If you are trying to head to the Nissan Stadium, your goal would be to reach either the Shin-Yokohama Station through the JR Line or Municipal Subway Line or the Kozukue Station through the JR Line. If you are flying to Tokyo on Copa Airlines or any other airline for that matter, you can take a bullet train straight to the Shin-Yokohama Station if you wanted to. Once you get to any of these stations, you should be within walking distance of the stadium. Alternatively, the stadium is served by trains of the Yokohama Line. These trains come from the Yokohama Station as well as the Higashi-Kanagawa Station.
When you get there, you'll probably want to have more things to do because if you aren't there for sports events or league games, you'll probably only be using up an hour of your time for the stadium tour. Don't worry though because there are more things to be enjoyed in this area aside from basking in the glory of this great stadium. It was mentioned earlier that there are monthly to bi-monthly flea markets hosted in this stadium. These flea markets are like bazaars and they are a great way to shop for random things at great prices. You'll find a wide variety of items to be purchased here. There is food, clothing, toys, trinkets, and loads of other things that you might not know that you want and need until you see it. For the month of November, this 2017, there is only one flea market scheduled and it was happened on November 19, a day after the football game between the Marinos and Cerezo Osaka.
Since the flea market only happens once or twice a month, although it is a great non-sport event to go at the Nissan Stadium, it would be hard to catch it if you aren't in Japan at the right time. With this being said, another great attraction is Nissan Water Park which is located literally right beside the stadium. This establishment is a pool facility that has all kinds of swimming pools and water slides for all the aquatic fun and entertainment needs you might have. It also has facilities for those who just want to unwind and relax and a perfect example of such a relaxing zone in this park is the Jacuzzi facilities.
They are open from 9 AM until 9 PM but their operating hours do change depending on whether it is a holiday or not. If it is a holiday, the operating hours are shortened as they are only open from 9 AM until 5 PM. You should also note that they are closed on the 3rd Tuesday of every month as well as the 4th Tuesday of every month for maintenance of the facilities. Admission here would cost 500 yen for adults and 250 yen for children under 13 years old. Adults are considered anyone above 13 years old.
If you are a sports lover, this would be an ideal place to go when in Japan. There have so many sports history in this place and accommodations are easy to come by because there are so many hotels surrounding this area. Again, to maximize your visit to the Nissan Stadium, keep checking the schedule of their website to be updated on what events will be happening during your time in Yokohama. You will surely not regret going here because there are so many things to do and enjoy here. Just make a solid plan and itinerary for your journey here and it is sure to be one for the books.