Around the world, people who write stories have inspired so many children and adults alike to use their imaginations. Every novel creates a different world that readers create inside their heads while absorbing every word of the story. Truly, certain novels have created so much impact and touched so many lives to the point that significant changes have been made because of them. These stories would not be possible if not for their creators, the authors. An example of a great author that hailed from Japan would be none other than Masuji Ibuse.
The Biography of Masuji Ibuse
Born on the 15th of February in the year 1898, Masuji Ibuse grew up to be one of the most well-known writers in Japan. He came from a Japanese family that owned pieces of land in the village of Kamo. At present, the said village is part of Fukuyama located in Hiroshima, Japan. He passed away on the 10th of July in the year 1993.
At a young age, Ibuse thought of becoming a painter. To put this goal into action, he went to apply under Hashimoto Kansetsu, a well-known Japanese artist, upon graduating from middle school. Sadly, his application was denied. This put a dent in the dreams of Ibuse of becoming a painter.
When he was 19 years old, Ibuse enrolled in Waseda University located in Tokyo. He proceeded to undertake a course in fiction. Eventually, he studied one that specialized in French literature. Unfortunately, he was not able to finish his degree, as he had to leave the university for personal reasons. Nonetheless, Ibuse started publishing some of his works in the early 1920s.
It was in the year 1918 that Ibuse first met Iwano Homei, a Japanese naturalist writer. Works done by Homei appeared to be appealing to Ibuse. As a result, a number of literary works done by Ibuse were influenced by Homei's writings. Another great influence to Ibuse was Aoki Nampachi, whom he met at Waseda. In fact, his friendship with Aoki was so great that it was reflected in his work entitled "The Carp."
The first essays that he wrote were in the year 1922. This was following the passing of his good friend Aoki. He was often inspired during his lonely times as well as by his experiences with several geishas. When he left university, Ibuse began to write for small magazines.
It was in the late 1920s that Ibuse started to experience recognition based on his works. A work of his gained favorable responses from a number of Japanese top critics, which helped Ibuse start to make a name for himself. Among his first contributions was entitled "The Salamander."
This work was written in the year 1919 and was dedicated to Aoki. The work was submitted to Seiki, a Japanese magazine. Later on, this work was renamed to "Confinement" in the year 1923. When "The Salamander" was finally published in the year 1929, his name began to be recognized in the literary scene. His writing style was characterized by a unique mix of bitterness and humor.
Thanks to his great sense of observation and writing, he won the Naoki Prize award for "Jon Manjiro Hyoryu Ki," which translated to "Jon Manjiro Castaway: his life and adventures." Some of Ibuse's works were also known to be written with kindliness and warmth. Some of the themes that he incorporated in his writings included animal allegories, country life, and historical fiction. Prior to this, he worked as a propaganda writer for the Japanese government during the Second World War.
Aside from Waseda University, Ibuse also enrolled in Nihon Bijutsu Gakko, the leading art academy in Tokyo at the time. While he was interested in painting, he also started to write poetry.
"Carp": The Short Story that Started It All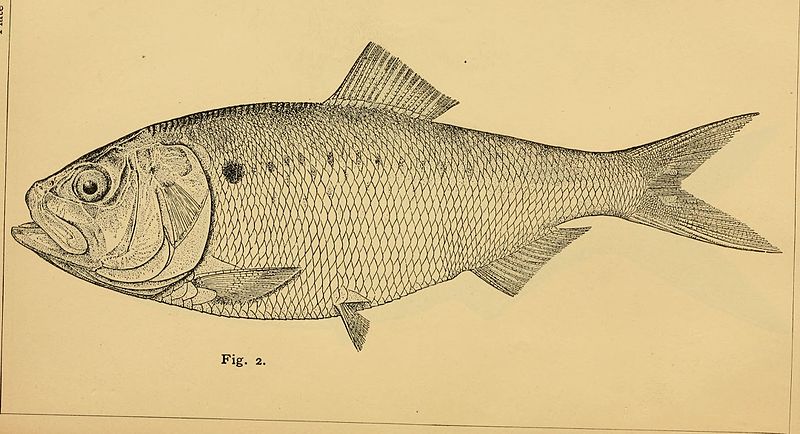 The first work Ibuse ever did that was published was a short story entitled "Koi," which translated to "The Carp." Thanks to the recommendation of Sato Haruo, an older writer, "The Carp" was published in Mita Bungaku in the year 1928, a literary magazine in Keio University. This accomplishment boosted Ibuse's courage to pursue his craft. He continued to write stories that resembled fables, like "Sansho Uo," which translated to "The Salamander," in the year 1929.
The story revolved around a creature that was far too big for its own home. With gentle irony, the portrayal of the protagonist in the story somehow resembled the novelist in the latter part of his life. As a perfectionist, this story was rewritten by Ibuse seven times. The last 16 lines of the tale were cut in his collected works that were published in the year 1987.
Following that story was "Yane no Ue no Sawan," which translated to "Sawan on the Roof." Published in the year 1929, this story was similar to "The Salamander" wherein the main character was also an animal. In this tale, the protagonist was a wild goose. Ibuse's first full-length novel was published in the year 1931. This novel was entitled "Shigoto Beya," which translated to "A Room to Work In."
A novella followed this work just a year after. This novella was entitled "Kawa," which translated to "River." The next novel written by Ibuse was entitled "Shukin Ryoko," which translated to "Travel to Collect Money." Appearing in the year 1936, the genre of this novel was satirical comedy. Due to its popularity, it was adapted into a film by Noboru Nakamura in the year 1957.
One of Ibuse's works that garnered an award was entitled "Jon Manjiro Hyoryu Ki." The novel was based on a real-life story of a Japanese man who had a boat. While on the said boat, he was swept by a storm and traveled across the Pacific. As a result, the man was found by an American ship and taken to the United States of America. In the foreign land, the Japanese man learned a little English and led his life for a number of years before he was returned by the Americans to his homeland in the year 1851.
Ibuse became a war correspondent during the Second World War. He had to stay in Thailand and Singapore to do his job. After some time, he was able to return to Japan. The first work he did after his return was entitled "Honjitsu Kyushin," which translated to "No Consultation Today." The novel was adapted into a movie by Minoru Shibuya in the year 1952.
Having had dark experiences from the war, most of Ibuse's works after his return reflected bitter criticism of the war and its effects on people and humanity. One of his works that showed just that was entitled "Yohai Taicho," which translated to "Lieutenant Lookeast." The story revolved around a lieutenant who was deeply affected by the effects of war.
His personality and attitude changed drastically because of the barbaric militarism that he witnessed and experienced during the war. He carried this burden until he returned to his homeland. Another example of this was Ibuse's work entitled "Hyomin Usaburo," which translated to "Usaburo the Bum." Because of its impact on its readers, it garnered the Arts Academy Prize award in the year 1956.
Masuji Ibuse: An Honest and Humble Human Being
While Masuji Ibuse is widely applauded until today because of his brilliant works, he was also known by most people to be generous and kind, especially to misfits. In fact, he was known to be one of the people who helped Osamu Dazai, another great modern novelist in the country, when the latter was down. Ibuse provided Dazai money and a room and the former's own home when Dazai had none.
At the time, Dazai was not only penniless but also addicted to drugs and alcohol. Also suffering from depression, Dazai was suicidal. Ibuse made a point to not just help Dazai but also encourage him in his writing. Ibuse introduced Dazai to several editors and publishers to push the latter to pursue his passion in writing. Ibuse even played a significant role in Dazai's relationship with Michiko Ishihara prior to their arranged marriage. Sadly, Dazai again attempted suicide by drowning and was successful in the year 1948.
Aside from being a great writer, Masuji Ibuse was also known as an honest man. Instead of joining literary cliques and associating with corrupt politicians, he avoided distrustful people. Rather than building his fame and fortune by networking with the rich and famous, he stayed humble and focused on his craft.
He started writing at such a young age. However, he did not do this because he wanted recognition. Rather, he wrote stories because it was his passion. Recognition was never a goal of his to acquire. It was through his works and the right people finding his value that he was naturally granted the recognition he deserved.
Masuji Ibuse wrote and wrote to his heart's content without trying to please any type of public. Because of his many great qualities not just as a writer but also as a person, Ibuse was made an Honorary Citizen of Tokyo. Despite already being in a wheelchair at the time, Ibuse could not refuse such an honor and so, attended the ceremony.
Even after many years, Ibuse still remained an introvert and used his eyes for proper and important observations. These observations were what made Ibuse a tremendous writer. He was able to see what others could not and wrote these in detail so everybody else could take notice. Even though he is no longer in this world, his works live on in the hearts and minds of his readers.