Many people travel to Japan not just to see its scenic views and learn more about its culture and heritage. The country is also known as a place of great opportunities for career and academic improvement. The nation accepts several international students every single year. Because not all these foreigners can afford to live and study in Japan using only their savings, most of them opt to work part-time while studying. Among the most popular jobs for foreign students in Japan is working as a staff at convenience stores.
The Growing Demand for Foreign Part-timers in Japanese Convenience Stores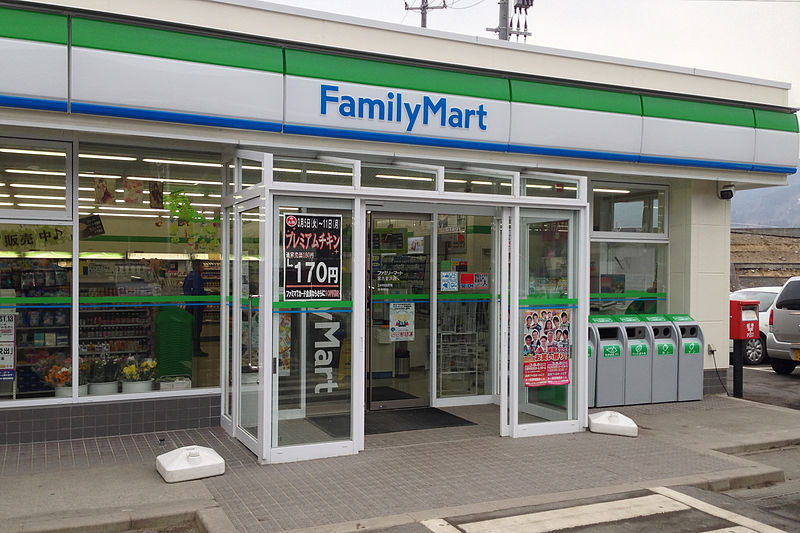 Through the years, the demand for foreign part-time workers in convenience stores in Japan has been increasing exponentially. Just last year, the number of foreign employees of the three primary convenience store chain operators in the country had already reached around 44,000. This was a huge jump compared to a decade ago.
One of the possible causes of this phenomenon may be the quick expansion of the three major convenience store chains in Japan. One of these three chains, 7-Eleven, had plans of opening a total of 1,600 stores in the country just a year ago. On the other hand, Lawson expected to open a total of 1,100 stores while FamilyMart planned to open a total of 1,300 stores in Japan.
In summation, the three convenience store chains are planning to open a total of 4,000 stores in Japan alone. With this high number of stores to be opened in mind, the companies would, of course, need to hire thousands of employees within the country. Apparently, an average convenience store in Japan would need around 20 people in its employ. As a result, the planned opening of these convenience stores would require about 80,000 new employees.
The hiring of these potential part-timers is where the problem comes in. As the country has an aging society with less and less young people in its path, there are now fewer potential young part-timers. With the growing demand for these part-timers but decreasing supply, the offered wage for these jobs has increased. (Depending on the store type, time and location the wages will differ.) With this jump in salary, employers are hoping to encourage young people to apply.
One of the solutions taken by these employers is hiring foreign students who are willing to work part-time while studying. In addition, the Japan Franchise Association also proposed to include management of these stores in the Technical Intern Training Program, which is sponsored by the government. The purpose of this program is to foster human resources in nations that are still developing. This goal is to be achieved by providing training that would enhance people's technical skills as well as improve their knowledge while on the job.
The ratio of foreign part-time employees working at 7-Eleven more than doubled since eight years ago. At present, the ratio stood at 6.5 percent of the company's total workforce. As for FamilyMart, their ratio is at 5 percent. On the other hand, Lawson's is at 4.5 percent. The ratios are considerably much higher in areas of urbanization. An example of this is the percentage when comparing their numbers in Tokyo and in Hokkaido. The ratio in Tokyo is around 20 percent while the ratio in Hokkaido is not more than 1 percent.
Simple Steps to Work at Lawson Convenience Stores
One of the major convenience store chains in all of Japan is Lawson. The company actually has a considerable number of foreign staff in their stores across the country. Foreigners are not required to speak the Japanese language fluently in order to be eligible to work at Lawson convenience stores.
The first step to take to get a job at a Lawson convenience store is to access their website. Their website features its own employment page for the ease of navigation of applicants. However, the challenge is that the page is all in the Japanese language. While applicants need not be fluent in Japanese, they must know the basics of the language. After all, applicants would still need to talk and offer basic services to both Japanese and foreign customers.
The next step after going to the website is to select one's area of application. Applicants can choose the region where they would want to work in. Every prefecture across the country has a Lawson convenience store so applicants can choose anywhere to work in. Most of these stores also accept employee applications on an ongoing basis. Simply click the desired region on the map or select the desired prefecture.
Upon choosing the desired location, the website will show a list of different stores that currently have job openings. These positions are stated on the list. To further narrow down the search, simply use the options located at the top of the screen wherein applicants can select the type of job they would like to take.
This can range from kitchen crew to counter staff or store manager. Applicants can also input the number of hours they would like to work as well as select any special programs that may be applicable to applicants. In this refined search, one can also indicate the kind of Lawson convenience store that applicants would like to work in.
The most common job position that is offered on the website is store staff, which is sometimes also known as "tenpo crew." Upon selecting a job position, the page would show the job description as well as the store location. Other important details such as the salary and the minimum number of working days can also be found on the page.
If one would like to apply for the job, simply click the huge, red 1分で応募button. Fill out the form, which includes the applicant's name, date of birth, and contact details. This application form must be filled out in Japanese so applicants would have to know some basic Japanese in order to even apply for the job.
It is imperative that applicants have already prepared their Japanese resume upon submitting the application form. Applicants would be contacted by the manager if they are eligible for the job. Do not forget to bring one's resume when going in for the interview.
Some of the questions that might be asked during the interview may concern the applicant's strong and weak points. Of course, applicants would also be asked what skill sets they can offer to the table. Previous experience in the service industry is always a plus. Putting a smile on one's face as well as showing a pleasant personality would definitely not hurt.
What It is Like to Work as a Foreign Part-time Student in 7-Eleven
It is not hard to imagine students who also work part-time in order to earn a few bucks while studying. Probably the key, in order to make it work, is by finding the balance between school and work. Most students who work part-time in 7-Eleven stores put in a few hours maybe 3 to 5 times every week. If they have morning classes, they work after school. If they have afternoon or evening classes, they wake up extra early to go to work.
On the other hand, exams cannot be avoided. Most foreign part-timers inform their managers in advance if there is a test coming up so that they would have time to study. At the same time, their managers would have ample time to organize the shifts that day when the student would be taking a rest day.
The work done in most, if not all, 7-Eleven stores by part-timers are quite simple. They mostly include ordering, shipment, checkout, and cleaning. When there are customers at the counter, the staff would tend to the customers. They are also in charge of ordering shipment as well as sorting out products in the store. This task may take up around an hour to two hours.
Part-timers are also responsible for cleaning the store to ensure the comfort of the customers. They also have to make sure that shopping bags and coffee machines are refilled. Inspection of deliveries is also part of the job of most part-timers at 7-Eleven stores.
Most foreign students in Japan take up Japanese language classes in order to be able to converse with the locals. Hence, they usually already know the basics when applying for part-time jobs at convenience stores. Being able to practice speaking Japanese when talking to customers while earning some money is also a plus.
It is common for some foreign part-timers to struggle at the beginning due to the language barrier. However, more often than not, these people face the challenge with eagerness to learn. Ultimately, they hurdle this obstacle and come out more practiced in the language.
Despite the staff being foreigners, they are still treated with utmost respect by the locals. It helps when the customers are understanding of the plight of foreign part-timers who are struggling to get the words right. Part-time jobs at most convenience stores such as 7-Eleven are considerably easy as long as one is hardworking and one perseveres.
How Foreign Part-timers in Convenience Stores Are Treated
Some people see part-time jobs at convenience stores as stepping stones if one would like to get into retail. This is because part-time jobs in convenience stores entail dealing with customers and handling of products. Foreign part-timers at convenience stores are also treated with respect and understanding. If they happen to not understand a word or a phrase, it is okay to ask.
Because these jobs are considerably easy, new employees are trained quickly but still properly. More and more foreigners are being accepted to work as part-timers in convenience stores. As a result, the Japan Franchise Association is looking for ways to include this in the Technical Intern Training Program, which was introduced in the year 1993.
Foreign part-timers are also not forced to work long hours. Because most of these part-timers are still students, they are given some leniency so that they could still focus on their studies when they need to. Most of them put in only a few hours for a few days every week. While the salary is not that high, it is mostly considered enough as an allowance.
Due to the flexibility of the job, more and more foreign students are encouraged to try it out and apply. It does not hurt to earn a little bit more while still in school. Because the job is not that strenuous, these part-timers are not left stressed enough that they would no longer be able to focus on their studies after work. At the same time, they are also being able to help with the shortage of part-timers in the country despite the growing demand.
Should one find one's self studying and residing in Japan for some time looking for a temporary job, definitely look into job offers from convenience stores. The work environment is good and one can earn some money while learning the basics of the language. At the same time, one can also learn more about the day-to-day operations of convenience stores in Japan.